West Edmonton Homes For Sale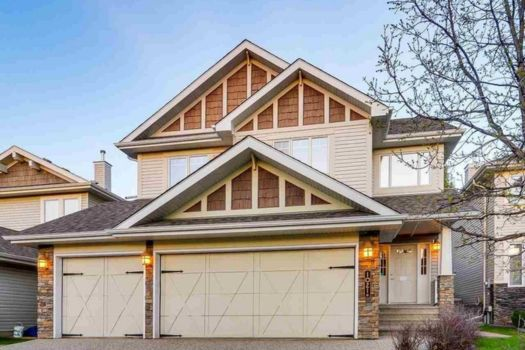 West Edmonton is a vibrant community offering Alberta's best real estate opportunities. With everything from single-family homes and condos to duplexes and townhouses, there are plenty of options. Whether looking for your first home or an investment property, West Edmonton has something for everyone.
When finding homes for sale in West Edmonton, the most popular areas are Mayfield, Callingwood, and Dechene. These neighborhoods offer great schools, parks, and amenities close by. They also boast easy access to downtown Edmonton via Lewis Estates Boulevard or the Anthony Henday Drive freeway.
The Haupt Realty Team can help you find the perfect West Edmonton homes for sale. Our experienced real estate agents have a deep knowledge of the area and will be able to guide you through the buying process from start to finish. We provide an extensive list of properties, including MLS listings, so you can find exactly what you're looking for in the neighborhood.
West Edmonton Homes For Sale by Price
Overview of the West Edmonton Real Estate Market
The West Edmonton, real estate market is an excellent area to buy a home. It offers many options for buyers looking for the perfect home in this beautiful city. With its proximity to downtown and other amenities, the West Edmonton area provides plenty of opportunities to find the perfect property.
The West Edmonton area offers a variety of homes, from single-family dwellings to duplexes and multi-family units. There is something for everyone in this popular real estate market. Many homes offer updated features such as granite countertops and stainless steel appliances. Additionally, many West Edmonton homes for sale offer private yards and outdoor living spaces ideal for entertaining family and friends.
In addition to various property types, the West Edmonton real estate market also offers an array of amenities such as local shops, restaurants, schools, parks, and entertainment options. This makes it a great option for families who want to enjoy the city's offerings without traveling far from home.
Benefits of Living in West Edmonton
Living in West Edmonton has plenty of benefits. From easy access to amenities to the beautiful scenery, here are some reasons why West Edmonton is a great place to call home:
1. Convenience
West Edmonton is known for its convenient location with easy access to major roads and highways in the city and nearby shopping, dining, and entertainment. With plenty of amenities in the area, you can find everything you need without traveling far.
2. Affordable housing
West Edmonton offers a variety of affordable homes for sale, making it an attractive option for those looking for their first home or seeking to downsize. Whether you're looking for a single-family home or an apartment, West Edmonton offers plenty of options.
3. Beautiful scenery
West Edmonton is known for its lush green spaces, parks, and trails. You can find numerous outdoor activities throughout the area, allowing you to enjoy nature without traveling far.
4. Great schools
West Edmonton has several great public and private schools and post-secondary institutions. Whether you're looking for a place to enroll your children or further your education, there are plenty of options.
What to Look for When Shopping for Homes in West Edmonton
When shopping for homes in West Edmonton, there are a few key points to consider.
The first point is location. Is the neighborhood close to schools, shops, and entertainment? Are there parks or recreational facilities nearby? How easy will it be for your family to access public transportation options?
Other important factors include the size of the home and its layout. If you're looking for a spacious property, there are plenty of options in West Edmonton, ranging from detached homes to townhomes. Would you prefer a single-family home or a condominium better suit your needs?
You should also consider other features such as updates, fixtures, and finishes. Does the home have a modern kitchen or other desirable features? Are there any safety or security considerations you should be aware of?
The Haupt Realty Team can help you find the perfect West Edmonton home for sale, so call today to learn more and get started on your search. Our experienced agents are ready to help you explore all the available options in the area, from single-family homes to condos. Contact us now, and let's get started on finding your dream home!