Walkout Basement Houses For Sale Edmonton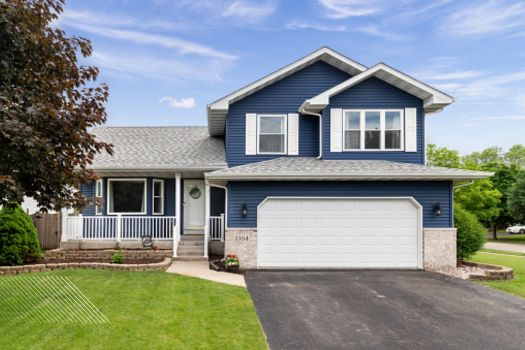 Edmonton is a vibrant and exciting city, with many walkout basement houses for sale. Whether you are looking for a single-family home, condo, or townhouse, Edmonton has plenty to offer prospective buyers.
These homes feature large windows or doors that open onto a lower-level patio or backyard space. The extra living space is great for entertaining and adds value to the home. Many of these properties come with large kitchens, living rooms, and bedrooms, giving buyers plenty of room to spread out.
Walkout basement houses offer an affordable option at a fraction of the cost compared to traditional single-family homes in Edmonton. Edmonton has great amenities, including shopping centers, restaurants, and bars. Its proximity to the Rocky Mountains makes for a perfect weekend getaway destination. Whether you're looking for a place to settle down or an investment property, walkout basement houses for sale in Edmonton will surely be a great purchase.
The Mathew Haupt team is here to help you find the perfect walkout basement house for sale in Edmonton. Buying a home can be daunting, and we are here to answer any questions.
Walkout Basement Houses For Sale Edmonton by Price
Overview of Edmonton's Market for walkout basement homes
Edmonton is a popular city for homeowners, and the real estate market offers a variety of housing options. Regarding homes with walkout basements, Edmonton has plenty of choices to offer. Walkout basement houses provide extra living space, making them an attractive choice for many homebuyers.
Walkout basement houses are typically situated on a hillside or sloped lot. This allows for two floors of living space and provides easy access to the outdoors. The basement is generally finished, ideal for recreational activities like home theaters, offices, or extra bedrooms.
The Edmonton real estate market has seen strong demand for walkout basement homes in recent years. This popularity is due to their added living space, natural light, and outdoor access. Homebuyers can find walkout basement houses in various styles, sizes, and prices throughout Edmonton.
Advantages of buying a walkout basement home in Edmonton
Walkout basements are becoming increasingly popular in Edmonton and for a good reason. These homes provide various benefits that make them attractive to potential buyers.
First and foremost, walkout basement houses for sale in Edmonton enjoy a unique allure because they offer spacious living areas with views of the outdoors. With large windows that can open to let in natural light and fresh air, you can enjoy the beauty of nature from your own home.
Another advantage of a walkout basement house is that it provides extra living space for activities like a game room, additional bedrooms, or even an office. Plus, thanks to the built-in staircase, you can easily access this area without going up and down a regular staircase.
Walkout basement houses also tend to be more energy efficient, as the extra insulation the hillside provides helps keep your home warmer in winter and cooler in summer. This can help you save money on your energy bills over time.
Key features to look for in a walkout basement home
When searching for a walkout basement house for sale in Edmonton, there are several key features that you should consider. Firstly, the property's location ensures that your new home has easy access to local amenities, schools, and parks. Furthermore, consider whether the property offers any outdoor space, such as a patio or deck, providing additional living space and a great relaxing place.
It is also important to consider the interior layout of the home. A walkout basement typically offers more open floor plans, giving your family plenty of room to spread out and enjoy. Look for homes with functional spaces like family rooms, dining areas, and home offices. Additionally, consider the property's size to ensure that it meets your needs and accommodates your family members.
Step-by-step guide on how to find the right house for you
Edmonton is a great place to live, and if you are looking for walkout basement houses for sale, there is no shortage of options. Finding the perfect home can be daunting whether you are new to the area or have lived here your entire life. To help make the process easier, we have created this step-by-step guide on how to find the right house for you in Edmonton.
1. Identify Your Goals:
Before you begin your search, you must clearly understand what type of home and lifestyle you seek. Take some time to consider what amenities or features are most important to you in a house. Is it a backyard, a finished basement, or a certain layout? Consider these factors and prioritize them when narrowing down your options.
2. Determine Your Budget:
Once you have identified what features matter to you most in a home, figure out how much money you can realistically spend. Creating an itemized budget is the best way to ensure you stay within your means. Remember that buying a house is an investment, so ensure you are comfortable with how much you will spend.
3. Research Your Options:
Now it's time to start looking for walkout basement houses for sale in Edmonton. Start by searching online for various listings and narrow them down to the ones that meet your criteria. Doing plenty of research to make an informed decision about your purchase is important.
4. Visit Your Top Choices:
Once you have identified a few potential houses, it's time to visit them in person. Seeing the homes in person will give you a better idea of whether or not they are right for you. Make sure to bring along your checklist to compare each house side-by-side.
5. Hire an Agent:
If possible, hire a real estate agent specializing in walkout basement houses for sale in Edmonton. An experienced agent can help guide you through the process and assist with any paperwork, inspections, or other necessary steps.