Vancouver Homes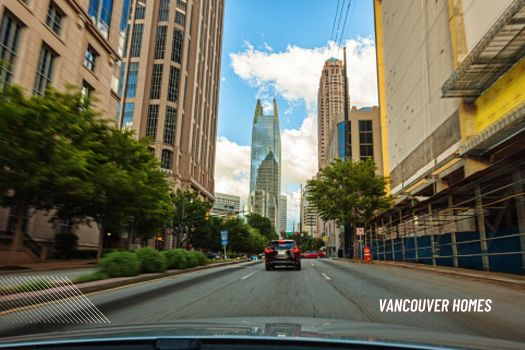 Vancouver, BC, is home to some of the most beautiful homes in Canada. Vancouver has something for everyone, from cozy townhouses and condos to spacious single-family homes. Whether you're looking for a starter home or an investment property, you'll find the perfect fit among the many properties available in this vibrant city.
Venturing out into the exciting city, you'll find a variety of options when it comes to homes for sale. Vancouver has something to fit all budgets and preferences, from high-end luxury properties with spectacular views to more affordable dwellings. Whether looking for a beachfront condo or a mountain home, you'll find it in beautiful Vancouver.
Regarding real estate, Vancouver is an excellent option for buyers and sellers. With a wide range of available homes and condos, there is something for everyone. Not only are there numerous options regarding location and price, but the city also features some of Canada's most sought-after amenities and features.
The Haupt Realty Team specializes in Vancouver homes and condos. He provides a comprehensive service, helping buyers and sellers to find the right property for their situation. Whether you're looking for a single-family home or an investment property, Mathew will help you to find the perfect fit.

The data relating to real estate on this web site comes in part from the MLS® Reciprocity program of the Real Estate Board of Greater Vancouver or the Fraser Valley Real Estate Board. Real estate listings held by participating real estate firms are marked with the MLS® Reciprocity logo and detailed information about the listing includes the name of the listing agent. This representation is based in whole or part on data generated by the Real Estate Board of Greater Vancouver or the Fraser Valley Real Estate Board which assumes no responsibility for its accuracy. The materials contained on this page may not be reproduced without the express written consent of the Real Estate Board of Greater Vancouver or the Fraser Valley Real Estate Board.
A Brief History of Vancouver's Housing Market
Vancouver is one of the most expensive cities in Canada for housing, with average prices for single-family homes climbing steadily since the early 1990s. Prices began to surge around 2004 and have risen ever since – with a few brief periods when prices softened slightly. This has made it difficult for many people to enter the Vancouver housing market.
Recent reports suggest that the market is slowing down, with prices falling in some areas. However, it is still considered one of Canada's most expensive cities for housing, and many potential buyers are struggling to make a purchase.
How to Find the Best Mortgage Rates in Vancouver
If you want to buy a new home in Vancouver, you may wonder about the best mortgage rates. Mortgage rates can vary significantly depending on your credit score, loan amount, and other factors, so it's important to research to find the right product for your needs. Fortunately, several ways exist to understand what mortgage rates are available in Vancouver.
First, check with your local banks and credit unions to see what mortgages they offer. They usually have competitive rates and may also be able to provide personalized advice on which loan is best for your situation. It would be best to compare lenders online, as many different lenders and products are available that you may not be aware of.
Another great way to find the best mortgage rates in Vancouver is to contact a local mortgage specialist. A professional can help you compare different products, advise which is right, and often negotiate better terms with lenders.
Investing in Real Estate - What You Need to Know
Vancouver is one of Canada's most expensive cities to purchase a home. Purchasing real estate in Vancouver is an attractive investment because of its strong economic growth, desirable climate, picturesque landscape, vibrant culture, diverse population, and art scene. However, there are several factors to consider before investing in Vancouver homes.
First and foremost, it is important to consider the current market conditions. Investors should research local market trends to assess whether or not now is a good time to invest in Vancouver real estate. Knowing how long it takes for homes to sell, the average price per square foot, and the amount of inventory available are all key pieces of information to determine if now is the right time to invest.
It is also important for investors to consider their financial situation. Investing in real estate requires substantial money upfront and ongoing costs such as taxes and maintenance. Therefore, investors must have enough cash reserves or close access to financing from a bank or other source to finance the purchase of a home.
Tips for Finding an Affordable House in Vancouver
Vancouver is one of the most expensive cities in Canada, making it difficult to find an affordable home. But don't despair - you can find an affordable house in Vancouver with the right strategies and patience. Here are some tips for doing so:
Do your research:
Be familiar with the market before you start looking. Check out your desired neighborhood's average house price statistics and recent sales. Knowing this information will help you set reasonable expectations for what you can afford.
Work with a real estate agent:
A real estate agent will be able to provide valuable insight into current market trends and available homes that meet your criteria. They can provide helpful tips and advice on the best ways to negotiate a competitive price and navigate any legal paperwork.
Consider older homes:
Older homes are more affordable than newer ones. Be sure to factor in the cost of renovations when deciding whether an older home is right for you.
Look for deals:
Pay attention to properties that have been on the market for a while - these may be priced lower and more open to negotiation. You can also look for foreclosed homes, which tend to be more affordable.
Consider other neighborhoods:
If the neighborhood you like is out of your price range, look in nearby areas that may be a better fit for your budget. Consider transportation costs when selecting a neighborhood since these can add up.
What is the Future of Vancouver's Housing Market
Vancouver has a long history of being attractive for people to purchase homes. The largest city natural beauty and proximity to the ocean make it a great place to live. Recent years have seen many changes in the housing market due to changing demographics, rising interest rates, and foreign investment. As such, it is important to be aware of the current trends and consider their implications for the future.
Vancouver's housing market remains tight, with homes selling at a higher rate than in other Canadian cities. The median sale price for detached homes has increased by nearly 30% from 2017-2019, according to the Real Estate Board of Greater Vancouver (REBGV). With such a trend, Vancouver's housing real estate market appears to remain in demand for the foreseeable future.
At the Haupt Realty Team, we specialize in helping clients find their perfect Vancouver home. Our knowledgeable real estate agents understand the local market and its trends. We can advise on whether current conditions are ideal for buyers or sellers and which locations or features will make your new home stand out.