Twin Brooks Homes for Sale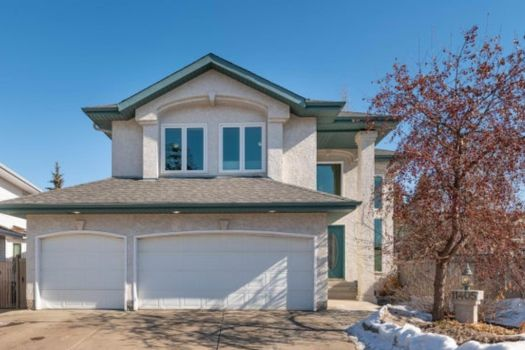 There are plenty of options if you're looking for homes for sale in Twin Brooks, AB. Twin Brooks offers many housing choices, with single-family detached homes and condominiums being the most common dwellings. You'll also find duplexes and townhouses if those better meet your needs.
Whether you're a first-time homebuyer or an experienced investor, Twin Brooks real estate offers plenty of opportunities. Prices range from affordable starter homes to luxurious estates, so it's easy to find the perfect fit for your family's needs.
Various excellent schools serve the city and are home to numerous parks, trails, and recreational facilities. Twin Brooks has a vibrant arts and culture scene with plenty of art galleries, museums, theatres, and music venues for every taste.
The Haupt Realty Team is your Twin Brooks real estate expert. Our team of experienced professionals can help you find the perfect home for sale in Twin Brooks, AB. Contact us today to learn more!
An Overview of the Twin Brooks Neighborhood
Twin Brooks is an inviting neighborhood in the stunning city of Edmonton, Alberta. With a wide variety of homes available and a close-knit community spirit, Twin Brooks has become one of the area's most desirable destinations for families and young professionals. Whether you're looking to settle down or invest in your future, there are plenty of Twin Brooks homes for sale that can satisfy your needs.
Twin Brooks is known for its excellent schools, vibrant community events, and beautiful parks and green spaces. It's easy to see why this neighborhood has become so sought-after in recent years. With various housing options available, from single-family homes to large-scale luxury properties, shoppers will surely find something that fits their style and budget.
For those looking to embrace the best urban living, Twin Brooks is conveniently located close to shopping, entertainment venues, and many other amenities. Residents also enjoy easy access to major highways and public transportation. Edmonton'rnational Airport is just a few minutes away, making it easy for travelers to get in and out of the city.
Benefits of Living in Twin Brooks
Twin Brooks is an ideal community to consider when looking for a new home. Located in Southeast Calgary, the neighborhood offers many benefits to prospective homeowners. Here are just a few reasons why so many choose Twin Brooks as their new home:
1. Proximity to Nature - Twin Brooks is bordered by nature preserves, providing easy access to various outdoor activities. Residents can enjoy hiking, biking, and bird watching without leaving the neighborhood.
2. Convenient Location - Twin Brooks is conveniently located near major routes like Glenmore Trail and Deerfoot Trail, making it easy to get around Calgary. It's also close to shopping, restaurants, and entertainment options, all within 10-15 km.
3. Variety of Homes - Twin Brooks homes for sale include single-family single-family detached and semi-detached homes, townhouses, and low-rise apartment buildings. Whatever type of home you are looking for, something suits your needs in Twin Brooks.
4. Community Amenities - Twin Brooks offers a variety of amenities for residents, including parks and playgrounds, an outdoor sports court, walking paths, and more. These amenities help foster a sense of community within the neighborhood.
The Most Popular Amenities in Twin Brooks
Twin Brooks is a wonderful community that has something to offer everyone. From its beautiful natural surroundings to the available amenities, it's no wonder why so many people choose Twin Brooks homes for sale. Let's take a look at some of the most popular amenities in Twin Brooks:
• Walking Trails: With winding trails that take you through the rolling hills of Twin Brooks, these trails provide a perfect place to get fresh air and stretch your legs.
• Tennis courts: Whether you're a beginner or an avid tennis player, the public tennis courts in Twin Brooks are a great place to practice your skills.
• Golf course: With its picturesque scenery, the golf course in Twin Brooks is a great place to practice your swing or golf with friends.
• Shopping: With several shopping centers nearby, you can easily find what you need for everyday necessities and luxury items.
Upcoming Projects and Plans for Twin Brooks
Twin Brooks is an area of Edmonton that has seen great growth over the past few years, making it a desirable place to live. The area is continuously growing, and there are many exciting projects in the works for Twin Brooks.
The City of Edmonton has plans to build two new playgrounds in Twin Brooks - one at Mayliewan Park and one at Twin Brooks Park. This development will offer residents of the area more recreational opportunities and make it a great place for families to enjoy.
Different Types of Homes Available in Twin Brooks
Here's an overview of the different types of homes in Twin Brooks.
Condominiums and Townhouses: These are ideal for first-time homebuyers or those looking to downsize due to their lower price points and simpler maintenance requirements. Condos and townhouses are typically located within a larger complex, giving residents access to pools, fitness centers, and playgrounds.
Single-Family Homes: These are the most popular type of home in Twin Brooks and range from starter homes to larger houses with more luxurious features. Many single-family homes offer large yards for kids or pets to play in and ample storage space for all your belongings.
Luxury Properties: If you're looking for a higher-end home with superior amenities, Twin Brooks offers a variety of luxury properties, including custom-built estate homes and condos with spectacular views. Luxury living in Twin Brooks has additional features, such as marble countertops and high-end appliances.
FAQs
How is the market for Twin Brooks homes for sale?
The real estate market in Twin Brooks is strong and steady, with a consistently high demand for housing. This makes it an ideal place to buy or invest in a home, as prices will likely remain stable or even increase in the long term. With plenty of options to choose from and reasonable prices, Twin Brooks is an excellent option for prospective homeowners.
What amenities are available in Twin Brooks?
Twin Brooks is a great place to live, work, and play. The community features parks and green spaces, trails for walking and biking, and plenty of shopping and dining options. Several recreational activities are available in the area, from golf courses to movie theatres. With so much to do, Twin Brooks is an attractive place for those looking to buy a home.
Are there any good schools near Twin Brooks?
Yes! An excellent school system serves the community with various options to meet the needs of different students. Twin Brooks has many opportunities, from early childhood education to high school programming. With excellent teachers and a supportive environment, finding the right school for your family is easy.
The Haupt Realty Team is proud to offer a wide selection of Twin Brooks homes for sale. Located in the heart of South Edmonton, this desirable community offers proximity to shopping, dining, and entertainment options. Visit our website today to view available Twin Brooks homes for sale and start your journey to homeownership!