Triple Garage Homes For Sale Edmonton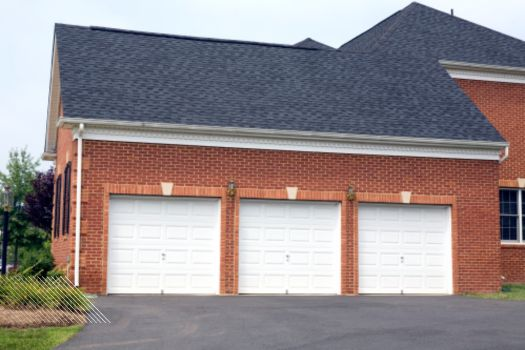 Edmonton is a great place to live, work and play! If you're looking for a home with plenty of parking or storage space, you have come to the right place. Many Triple Garage Homes For Sale Edmonton opportunities are available in this beautiful city. These homes can provide additional space for vehicles, RVs, boats, ATVs, and outdoor toys. You can also use the extra space to store items such as tools and seasonal furniture.
Edmonton's triple garage homes for sale range in size from 1,000 square feet up to 3,500 square feet and larger. These properties often feature walk-in closets, open-concept kitchens, living spaces, extra bedrooms and bathrooms, laundry rooms, games room, bonus room and more!
The Mathew Haupt team is your go-to source for all your real estate needs in Edmonton. We have a comprehensive list of triple garage homes for sale in the area, so you can easily find the one that fits your lifestyle and budget. You can also feel free to register for a free account on our website to receive email alerts whenever new properties become available that meet your specific criteria.
Triple Garage Homes For Sale Edmonton by Price
Reasons Why Homeowners Buy a Triple Garage Home
The purchase of a triple garage home is becoming increasingly popular among homeowners in the Edmonton area. There are numerous benefits to buying one of these homes, including increased storage space and an aesthetic appeal that cannot be matched. Here are some of the top reasons why Edmonton homeowners choose to buy a triple-garage home:
1. Increased Storage Space:
Three separate garages allow homeowners to store more items organizationally. This helps keep a home free of clutter and makes it easier to find items when needed. Additionally, many Edmonton residents use their triple garage as a workspace to work on projects or hobbies.
2. Enhanced Property Value:
Investing in a home with a triple garage increases the property value and makes it more attractive to potential buyers. This can make a substantial difference when selling a home and is an investment that pays off in the long run.
3. Added Curb Appeal:
A triple-garage home provides a stunning visual display and enhances curb appeal. Adding this feature to a home is an excellent way to increase its value and draw the attention of buyers.
4. Great Investment:
Purchasing a triple garage home in Edmonton is great for homeowners interested in increasing their property's value. With increased storage space, added curb appeal, and enhanced property value, this type of home can be a great option for those looking to invest.
How to Maximize Space in Your Triple Garage Home
Triple garage homes for sale in Edmonton offer plenty of space to store your vehicles and other items, but if you're looking to maximize the usable storage space in your home, you can take a few simple steps.
First, consider adding shelving or cabinets along the walls, as this will give you extra storage space without taking up too much large family room. Second, consider investing in an overhead storage system that can be installed above the cars and other large items.
This will help you to store smaller items securely and leave more floor space for larger objects. Finally, if you can, try to install a sliding door for the garage entrance to take up less space when you aren't using it. With these simple tips, you can easily make the most of the space in your triple garage home.
Tips for Maintaining Your Triple Garage Home
Maintaining your triple garage home in Edmonton is essential to protecting its value and keeping it looking great. Taking care of your home regularly can save you money in the long run and help prevent costly repairs. Here are some tips for maintaining your triple garage home:
1. Regularly inspect and clean out the gutters and downspouts. Please ensure they are clear of debris, as this can prevent water from draining properly and cause damage to your home's siding, foundation, or even the roof.
2. Check your porch and deck for any signs of deterioration, such as warping, cracking, or peeling paint. If you spot any areas needing repair, take care of them immediately.
3. Inspect your windows and doors for any gaps or drafts that can let in cold air during the winter months and hot air during the summer months.
4. Check the condition of your roof annually to ensure there are no loose shingles or other kinds of damage.
5. Trim back any trees and shrubs near your home that may be blocking sunlight or could potentially cause damage to the foundation or windows.
6. Regularly check the siding of your home for signs of damage, such as cracking, discoloration, or warping. If you spot any areas needing repair, take care of them immediately.
Costs Associated with Owning a Triple Garage Home
When considering whether to purchase a triple-attached garage home for sale in Edmonton, it is important to consider all the financial costs of such an investment. Along with the property's purchase price, ongoing expenses are related to owning and maintaining a triple-garage home. These include taxes, insurance premiums, maintenance fees, utility bills, and mortgage payments.
Taxes on a triple garage home in Edmonton will depend upon the size of the property and its assessed value, among other factors. Generally, taxes are based on a percentage of the total value of the property. Insurance premiums for a triple-garage home are generally higher than for an ordinary single-family dwelling due to the increased risk associated with the larger structure.
Maintenance fees associated with owning a triple garage home in Edmonton may include repairs, landscaping, and other upkeep tasks related to the property's exterior and interior areas. Utility bills such as gas, electricity, and water should also be factored into your budget when purchasing a triple-car garage home for sale in Edmonton.