Strathcona Homes For Sale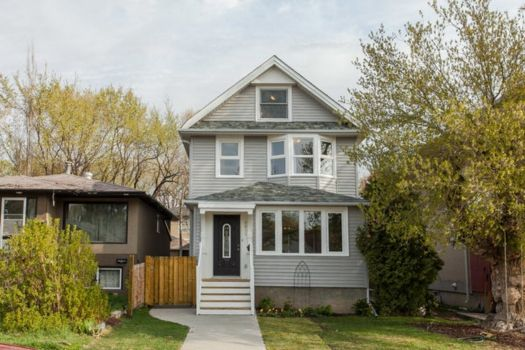 Strathcona is a vibrant and desirable area of Edmonton that's popular with many different kinds of people. Whether you are looking for a family home, an investment property, or something else, Strathcona has something to offer everyone. The homes available come in all shapes and sizes, from cozy bungalows to luxurious mansions. Many condos and townhomes are also available for those interested in a low-maintenance lifestyle.
No matter what type of home you're looking for, you can find Strathcona homes that meet your needs and budget. Prices range from very affordable to quite expensive, depending on what kind of property you're after. You can also find various amenities in the area, including excellent schools, shops, restaurants, and many outdoor recreation activities.
Those looking to buy or sell their Strathcona home will be pleased to know that Strathcona has an active real estate market with plenty of great opportunities for both buyers and sellers. Whether you are a first-time homebuyer or a seasoned investor, there is something for everyone in Strathcona. Be sure to use the services of a qualified real estate professional to ensure that your best interests are protected when buying or selling a home in Strathcona.
The Haupt Realty Team would love to help you find your perfect Strathcona home! Contact us today or register for a free account to get started. We look forward to helping you make the most of your real estate experience in Strathcona!
Overview of Strathcona's booming real estate market
Strathcona, a vibrant and rapidly growing neighborhood in Vancouver, is becoming one of the most sought-after places to live for buyers looking for homes in the city. With its convenient access to great local amenities, beautiful parks and beaches, and increasing activities for families and young professionals alike, it isn't hard to understand why so many people are moving here.
If you're looking for Strathcona homes for sale, now is a great time to act. The area's property market has been thriving in recent years, with prices rising at an impressive rate and houses selling quickly due to high demand. To take advantage of the current market conditions, it's important to understand what makes Strathcona such a desirable place to live and why buying a home here is an excellent investment opportunity.
One of the main benefits of living in Strathcona is its proximity to downtown Vancouver. Residents enjoy convenient access to this vibrant city, including shopping districts, cultural attractions, and jobs. With its high Walk Score rating of 92 out of 100 and excellent bike paths, the neighborhood is ideal for those who want to live close to the city center but don't want to sacrifice amenities or lifestyle.
Benefits of living in this sought-after neighborhood
Strathcona is a vibrant and fast-growing neighborhood. Properties for sale here offer a range of benefits, making it an attractive option to many homebuyers. Not only are you buying in an established area with plenty of amenities, but the homes provide an opportunity to build equity and be part of a dynamic and growing community.
The homes for sale in Strathcona are both varied and affordable. From classic single-family homes to modern condos and townhouses, there is something for everyone looking to move into this highly desirable neighborhood. The housing market here is also incredibly competitive, making it an excellent opportunity to negotiate a great deal on your dream home.
Living in Strathcona offers plenty of great amenities and services that make it truly unique. The area has recently undergone an influx of new development, with several shops, restaurants, coffee houses, and other businesses popping up throughout the neighborhood. With easy access to public transportation and proximity to downtown Vancouver, this is an excellent area to live for those looking for a sense of community.
Reasons why Strathcona is a great place to invest in a property
Strathcona is a desirable and sought-after neighborhood in Vancouver. It is located close to downtown and has easy access to many amenities and activities and excellent transportation options. It's also home to many beautiful Strathcona Homes For Sale that have been recently renovated or newly built, making it an ideal location for those looking to purchase a home. Here are some reasons why Strathcona is an excellent neighborhood to invest in:
- Proximity to Amenities:
Strathcona is close to many amenities, such as restaurants, shops, entertainment venues, and parks. This means you can easily access all your needed services without traveling too far.
- High Demand:
Many people are looking for Strathcona Homes For Sale due to its convenient location and desirable amenities. This means purchasing a property in the area will likely generate a return on investment.
- Low Crime Rate:
Strathcona is one of the safest neighborhoods in Vancouver due to its low crime rate. This is a great place for families and a desirable location for property investors.
- Affordability:
Despite its desirability, Strathcona offers many affordable housing options compared to other city areas. You can find a variety of Strathcona Homes For Sale at different price points to suit your budget.
What types of homes are available in the area
Strathcona has a wide array of homes for sale. The area has something for everyone, from single-family homes to townhomes and condos. If you're looking for a family home with plenty of space, many detached homes in the area have spacious yards, multiple bedrooms, and updated amenities.
Or, if you're looking for something more modern and convenient, many townhomes and condos are also available in Strathcona. You can find great views, luxury features, and easy access to nearby shops, restaurants, and parks. Whatever type of home you're looking for, something will likely fit your needs in the Strathcona area.
Tips for finding the perfect home in the area
Strathcona is a popular neighborhood for people looking for homes in Edmonton, with plenty of Strathcona homes for sale. Before you start your search, here are some tips to keep in mind:
1. Know Your Budget
Set a budget that works best for your financial situation and be mindful not to overspend. Research the average prices of Strathcona homes for sale to know what to expect when house hunting.
2. Identify Your Needs
Do you need a certain number of bedrooms or bathrooms? Is a large backyard necessary? Before beginning your search, list all your must-haves and nice-to-haves.
3. Research the Neighbourhood – Look into Strathcona's local schools, parks, stores, and other amenities to ensure it meets all your needs. Also, check out the crime rate to ensure you'll feel safe living there.
4. Get Professional Help
Take advantage of a real estate agent's expertise to help find Strathcona homes for sale that meet all your criteria. Agents know the ins and outs of the area and can provide valuable advice on what makes a good property.
5. Take Your Time
Don't rush into any decisions when buying a home in Strathcona. Take the time to view each property, thoroughly research, and compare your options.
The Haupt Realty Team is here to help you find the perfect home for sale in Strathcona. Contact us today to discuss your real estate needs!