Sturgeon County Acreages For Sale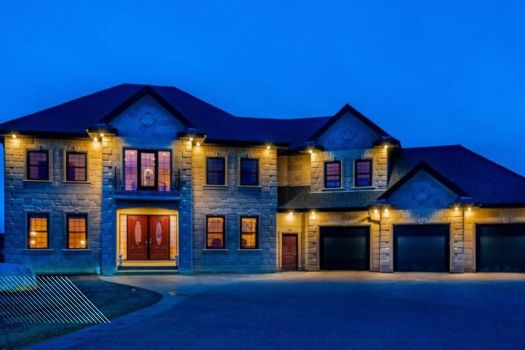 The Sturgeon County acreage market is great for purchasing your next dream home. With vast farmlands and acres of unspoiled nature, this area of Alberta offers incredible views and untouched beauty. Whether you're looking for an acreage to start a new hobby farm or move away from the hustle and bustle of the city, Sturgeon County is a great place to call home!
Searching for acreages in Sturgeon County can be an overwhelming task. With hundreds of options available, you may feel overwhelmed with all your choices. That's where we come in. We have worked hard and narrowed your search to only include the best acreages for sale in Sturgeon County.
The Mathew Haupt Real Estate team is an experienced and knowledgeable group of professionals dedicated to making your search for a Sturgeon County acreage as easy and stress-free as possible. We have access to hundreds of acres and properties, some of which may not even be on the market yet! With years of experience in this area, we can help you find the perfect acreage for your needs.
Sturgeon County Acreages For Sale by Price
Unearth the Benefits of Sturgeon County Living
Sturgeon County is a great place to purchase acreage. Sturgeon County is located in Alberta, Canada, and offers the perfect combination of convenience and country living. With easy access to Edmonton and Fort Saskatchewan, residents have the best of both worlds—the opportunity to explore big-city activities while enjoying the peacefulness of living on an acreage.
If you're looking for acreages for sale in Sturgeon County, your search ends here! Several properties offer various sizes and options that can fit any lifestyle. Depending on what you're looking for, Sturgeon County acreages come with various amenities, such as barns, sheds, garages, garden plots, and more. You can find acreages with plenty of room to entertain guests or host events on your property.
Sturgeon County is the perfect place for outdoor enthusiasts. With its proximity to trails and parks, Sturgeon County acreage owners benefit from abundant natural resources. Enjoy the fresh air and sunshine during a hike, bike ride, or stroll through the picturesque countryside.
Get Closer to Nature with Acreage Homes
Consider Sturgeon County Acreages for Sale if you want peace in the greater Edmonton area. These homes offer a beautiful escape from city life, with plenty of room to explore and enjoy the outdoors. Whether you're an outdoor enthusiast or appreciate being surrounded by nature, acreage properties provide the perfect solution.
Acreages for sale in Sturgeon County come with plenty of benefits. You can have a large backyard, perfect for kids and pets to play. There's ample space to add structures such as outbuildings, gardens, or an RV pad. With acreage homes, you don't need to worry about having too many neighbors. You'll have plenty of privacy and the ability to shape your little paradise!
You can find acreages for sale in Sturgeon County, ranging from budget-friendly starter homes to luxurious estate properties. There's something for everyone, so you'll find the perfect property that fits your lifestyle and needs. Sturgeon County acreages are perfect whether you're looking for a peaceful retreat or a beautiful new home.
Enjoy Varied Recreational Opportunities
Sturgeon County acreages for sale are ideal for those looking to escape the city life's hustle and bustle. With a wide range of recreational activities available, from boating and fishing on the Sturgeon River to snowmobiling in winter, you'll never run out of ways to enjoy your new acreage in Sturgeon County.
The county is also a popular destination for wildlife viewing, with many species of birds, mammals, and other wildlife inhabiting the area. If you're an avid birdwatcher or nature photographer, you'll find plenty of opportunities to explore in Sturgeon County.
In addition to the recreational activities, Sturgeon County acreages for sale provide a great opportunity to invest in real estate and create your private retreat. With its proximity to Edmonton and other major cities, these properties are perfect for those wanting to escape city life while still having easy access to all their amenities.
Explore Local Attractions & Culture
The Sturgeon County acreages for sale are within easy reach of many of the area's top attractions and amenities. From small-town experiences to big-city hotspots, there is something for everyone in this beautiful region.
Visit local museums such as the Edmonton Valley Zoo or stroll through one of Alberta's many provincial parks. Spend a day exploring the culture and history of Edmonton, or escape to the nearby Rocky Mountains for some outdoor adventures. With Sturgeon County acreages for sale, you can have it all within easy reach!
Regarding shopping and entertainment in the region, there is no shortage of options. Take advantage of nearby retail outlets like West Edmonton Mall or Southgate Centre. Catch a live performance at the Northern Alberta Jubilee Auditorium, or participate in some of the area's many special events and festivals.