Parkland County Acreages For Sale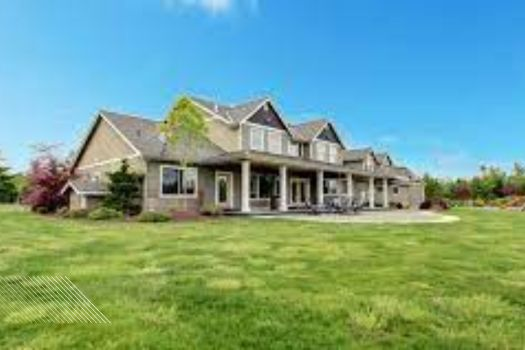 Welcome to the best selection of Parkland County acreages for sale! Here you will find various properties ranging from small hobby farms to large agricultural operations, all for sale and ready to explore. Whether your goal is recreational or business-related, numerous possibilities await in Parkland County acreages.
Parkland County acreages for sale are ideal for buyers looking to explore the great outdoors or take advantage of the abundance of agricultural opportunities. With many acres available, you can find the perfect spot to start your dream home, build a family retreat, or invest in a business venture. Whether looking for something close to city life or on the outskirts of town, you can find Parkland County acreages for sale to suit your needs.
The Mathew Haupt team is here to help you find the perfect acreage for sale in Parkland County. With years of experience and specialized knowledge, we can provide you with all the information needed to make an educated buying decision. We'll work closely with you throughout the entire process, from beginning to end, ensuring a smooth and stress-free transaction.
Rural Parkland County Homes For Sale by Price
An Overview of Acreages for Sale in Parkland County
Are you looking for acreages in Parkland County? Look no further! Parkland County has many properties located within its boundaries, offering a variety of options to choose from. Whether you're looking for an investment property or an acreage to develop and call home, there is something to suit every need.
Acreages for sale in Parkland County range from residential to commercial and agricultural, meaning there is something to suit all lifestyles. Many properties have various features, including access to lakes or rivers; plenty of lands; breathtaking views; and other amenities such as shops, restaurants, parks, and schools.
The acreage prices in Parkland County vary depending on location, the size of the property, and other amenities offered. Prices can range from under $100,000 to several million dollars, making it possible for almost anyone to find a property that fits their budget.
The Pros of Buying Acreages in Parkland County
Parkland County is an ideal spot for anyone looking to purchase acreage. With its beautiful scenery and abundance of recreational opportunities, Parkland County has much to offer acreage buyers. Here are some of the advantages that come along with buying acreage in this region:
1. An Abundance of Space - Acreage buyers in Parkland County will have access to plenty of lands. Whether you're looking for a few acres or dozens, abundant land is available.
2. peace - Acreages offer homeowners privacy and seclusion from the hustle and bustle of city life. This is great for those looking to escape the noise and stress of urban living.
3. Natural Beauty - One of the main draws for acreage buyers in Parkland County is its stunning natural beauty. With its rolling hills, lush forests, and clear lakes, this region offers stunning scenery that will provide years of enjoyment for future homeowners.
4. Outdoor Recreation - With hundreds of miles of trails and dozens of lakes, Parkland County is a great spot for anyone looking to take advantage of outdoor activities like hiking, fishing, and camping.
5. Easy Commute Times - Whether commuting to nearby cities or running a quick errand, Parkland County is conveniently located and offers easy access to major highways.
Many great options are available if you want an acreage in Parkland County. From large-scale parcels to smaller lots, these land opportunities offer something for everyone.
Financing Options Available for Purchasing an Acreage
Purchasing acreage in Parkland County doesn't have to be a daunting task. There are various financing options available that can make the process easier and less stressful. Whether you're looking for a traditional mortgage or something more creative, options are available to help you find the right fit for your needs.
The most basic financing option is the traditional mortgage, which provides long-term loan repayment cycles and a fixed interest rate. This type of loan is ideal for those looking to purchase a larger acreage with more land or acreage that requires additional construction costs.
If you're looking for something more creative, options like lease-to-own or seller financing exist. Lease-to-own options allow buyers to lease acreage for a certain amount of time before they are required to purchase the property, while seller financing allows them to make payments directly to the seller with interest and terms that are mutually agreed upon.
Tips and Tricks on How to Get the Best Deals on Acreages in Parkland County
Are you looking to purchase acreage in Parkland County? If so, you have come to the right place! We will provide all the information needed to get the best deals on acreages for sale in this area. Whether it's finding out what type of land is available or understanding how to negotiate a good price, we have you covered.
The first step to buying Parkland County acreages is to decide which type of land is the most suitable for your needs. Do you want rural or urban acreage? A rural acreage will provide more privacy and typically be cheaper than an urban one. It's also important to consider the area's zoning regulations when purchasing acreages. Different zones are regulated differently, so understand what land uses can be done within each zone before deciding.
The Mathew Haupt exp realty team also suggests researching the market and comparing listings to understand how much you should pay for a specific acreage. Be sure to look at taxes, property value, and other fees associated with owning land in Parkland County.