Rhatigan Ridge Edmonton Homes For Sale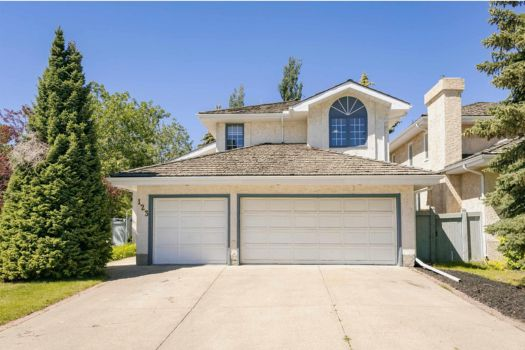 Rhatigan Ridge is a popular neighborhood in southwest Edmonton, Alberta. It offers great value for those looking to purchase a home or investment property due to its proximity to amenities and close access to public transportation routes. This vibrant community offers many styles of homes, ranging from townhomes and condos to single-family dwellings at various price points.
Whether you're an investor looking to add to your portfolio or a first-time homebuyer, Rhatigan Ridge offers something for everyone. Browse the listings on our website, and if you have any questions about buying or selling a home in this neighborhood, don't hesitate to contact us. We look forward to helping you find your perfect home in Rhatigan Ridge.
The Haupt Realty Team is your local real estate expert in Rhatigan Ridge. Connect with us today to learn more about this amazing community and the homeownership opportunities!
Overview of Rhatigan Ridge
Rhatigan Ridge is an Edmonton neighborhood located at the city's west end. It blends quiet residential streets and busy main roads, offering residents easy access to shopping centers, restaurants, and recreational facilities. This great location has made Rhatigan Ridge one of Edmonton's most sought-after neighborhoods for homeowners and real estate investors.
If you're looking for homes for sale in Rhatigan Ridge, Edmonton, you'll find various properties, from single-family houses to condos and townhouses.
Whether you're a first-time homebuyer or an experienced real estate investor, plenty of excellent opportunities exist in this popular neighborhood. Prices for Rhatigan Ridge Edmonton homes range from moderately priced options to luxurious properties that offer amazing views of the surrounding area.
Benefits of Buying a Home in Rhatigan Ridge
1. Great Location: Rhatigan Ridge is conveniently located in the heart of Edmonton, close to all the major attractions and amenities.
2. Affordable housing options: With a wide range of homes at different prices, buyers can find a property that suits their budget.
3. Quick access to transportation options: With easy access to public transit and major highways, residents of Rhatigan Ridge have the convenience of being able to get around quickly.
4. A range of recreational activities: From hiking trails in nearby parks to golf courses and other sports facilities, there are plenty of options for leisure activities right on your doorstep.
5. Stable property values: With its desirable location, Rhatigan Ridge has seen property values remain relatively stable over the years, making it a great investment opportunity.
Key Features to Look Out for When Shopping for a Home in Rhatigan Ridge
Several key features must be considered when shopping for a home in Rhatigan Ridge, Edmonton. First and foremost, you should consider the size of the home and whether it meets your needs. The area features a variety of single-family homes, townhomes, and condos. You'll also want to consider the proximity of amenities such as parks, schools, and shopping centers.
In addition to these considerations, you should also consider the neighborhood type that appeals to you most. Rhatigan Ridge offers a variety of family-friendly neighborhoods with tree-lined streets, playgrounds, and green spaces. It is also known for its quiet atmosphere and proximity to the River Valley.
Tips to Make Your Search Easier and More Successful
When searching for Rhatigan Ridge Edmonton homes for sale, there are several things you can do to make the process easier and more successful. Here are some helpful tips for finding the perfect home in this neighborhood:
1. Start researching online
the neighborhood's official website is a great place to begin. Here, you can learn more about Rhatigan Ridge, including information on local amenities and events.
2. Drive around
there's no better way to get familiar with an area than by hitting the streets and exploring it firsthand. Take a leisurely drive around Rhatigan Ridge and pay attention to the types of houses that are available for sale in the neighborhood. This will help you better understand the real estate market and determine where your ideal home might be located.
3. Contact local experts
experienced real estate agents and brokers can provide valuable insight into Rhatigan Ridge Edmonton homes for sale. Contact one or more of these professionals for their advice and help you find the perfect home for your needs.
Pre-Purchase Checks and Inspections Before Making an Offer
When you have identified a Rhatigan Ridge Edmonton home for sale that meets your criteria, it is important to ensure you understand what you're getting into before making an offer. Here are some tips and steps to take before sealing the deal:
Have a professional inspector thoroughly examine the house. This will give you an accurate assessment of the condition of the building and allow you to make an informed decision.
Speak with a lawyer or solicitor to prepare necessary legal documents for purchasing a home, including contracts and transfer of title documents.
Check your credit report to understand what kind of mortgage loan you may qualify for and any potential down payment requirements.
Research the local market to understand what the home is worth and ensure you get a fair deal. Speak with real estate agents in the area to get advice on making an offer and closing the deal.
What to Expect After Closing the Deal – Moving In & Setting Up Utility
Now that you've bought your Rhatigan Ridge Edmonton home, it's time to move in and make it your own. As a first step, you'll need to register the new title of the property with Alberta Land Titles. After that, you can start setting up electricity, gas, and water utilities. Make sure to check out any available energy efficiency programs and services.
FAQs
How many Rhatigan Ridge Edmonton homes are currently for sale?
The number of Rhatigan Ridge Edmonton homes for sale changes daily, so checking in with a real estate professional for an up-to-date list is best. You can also visit local real estate websites such as Zillow or Realtor to understand current availability.
What types of homes are available in Rhatigan Ridge, Edmonton?
The real estate options in Rhatigan Ridge, Edmonton, vary, represented by single-family homes, townhomes, and condos. Depending on your budget and lifestyle needs, you can find many properties to explore.
What local amenities are available near Rhatigan Ridge Edmonton homes?
Rhatigan Ridge Edmonton is near great shopping, dining, and entertainment opportunities. The neighborhood also boasts easy access to major highways, making commutes more efficient. Plus, there are plenty of parks and recreational areas nearby to explore.
The Haupt Realty Team is always here to help you with any questions or concerns that may arise during your transition. Whether it's connecting you with a recommended moving company or giving advice on the best places to find furniture and appliances, we're here for you every step of the way.