Newest Edmonton and Area Real Estate Listings For Sale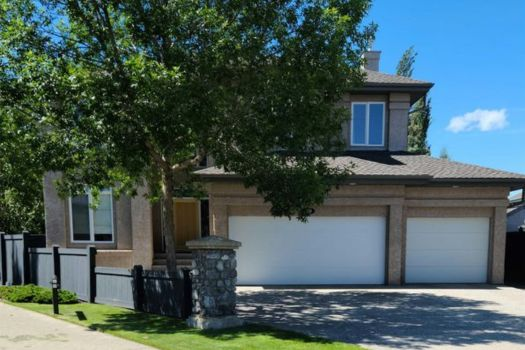 Ready to explore the newest real estate listings for sale in Edmonton and AB? Start browsing below and find a home, acreage, townhouse, or condo that fits your needs. You can search by various criteria, including number of bedrooms, bathrooms, square footage, lot size, age of home, city/township location, and more.
Once you find a listing you like, click it to access the full details. From there, you can request additional information or schedule a tour.
And don't forget that our team can provide you with disclosures, past sales history, dates and prices of recently sold nearby properties, and more—let us know how we can help!
For your convenience, feel free to register for a free account. That way, you'll receive email alerts whenever new listings featuring a basement suite come on the market that matches your specific criteria.
The Haupt Realty Team is here to help with your Edmonton and Area real estate needs. Contact us today for more information on these listings or any other questions!
Newest Edmonton And Area Real Estate Listings For Sale by Price
Introducing Edmonton's Best Neighborhoods to Call Home
Edmonton and its surrounding area offer great neighborhoods for singles, couples, and families.
From condos to single-family homes, something fits everyone's needs and budget. And now, with the newest Edmonton and Area Real Estate Listings For Sale, it is easier than ever to find your perfect home!
Whether you are looking for an urban lifestyle close to downtown, a suburban neighborhood near parks and schools, or something in between, there is no shortage of great options. The neighborhoods of Old Strathcona, Terwillegar Towne, and Windermere all offer unique advantages that make them stand out.
Old Strathcona offers a vibrant mix of restaurants, entertainment venues, and shops, perfect for those who enjoy the hustle and bustle of city living. Terwillegar Towne has plenty of green spaces, including parks, trails, ponds, and even an outdoor rink, ideal for families wanting a safe and peaceful place to call home.
Properties With the Most Updated Home Features and Amenities
When searching for the newest Edmonton and Area real estate listings, you can ensure you get properties with the latest features and amenities. Each home provides a unique opportunity to own something special, from modern, luxury appliances to in-suite laundry and designer finishes.
Many newer buildings have energy-efficient features, helping you save on utility costs! In some recently built homes, you'll find up-to-date safety features like fire alarms and security systems.
By choosing the newest Edmonton and Area real estate listings, you can rest assured that your next home has all the necessary features and amenities that today's lifestyle demands.
Latest Listings That Include Affordable Homes With Potential For Growth
Are you looking for the newest Edmonton and Area real estate listings for sale? Whether you're a first-time home buyer or an experienced investor, there are numerous opportunities for you to explore.
The area boasts several desirable residential properties that come with some great potential. There's something to fit every budget, from single-family homes to condos and townhomes. With recent developments in the local market, now is the perfect time to take advantage of these new listings before they disappear!
When it comes to affordability, Edmonton and Area have plenty of options. You can find affordable homes that have been recently updated and modernized or existing homes that offer the potential for growth in terms of value.
There are also housing opportunities available in the area with more luxurious features such as large yards, spacious kitchens and baths, and even high-end appliances.
Strategies for Choosing the Right Real Estate Agent for Your Needs
Buying or selling a home is one of the most important decisions you can make in life. It's not something to be taken lightly; having the right real estate agent on your side can make all the difference. When considering which agent to go with, here are a few tips for choosing the best fit:
1. Determine Your Needs –
The first step is evaluating what your needs may be when it comes to buying or selling a property. Are there specific requirements that need to be met? Do you want an agent who specializes in Edmonton and area real estate listings for sale?
2. Potential Research Agents –
Take some time to research multiple real estate agents before making any commitments. Read through reviews or ask for referrals from friends and family who have recently been through the buying/selling process.
3. Ask Questions –
When making your final decision, ask plenty of questions to ensure you're going with a knowledgeable, qualified, and experienced agent in the local real estate market. Don't be afraid to get specifics about their experience with Edmonton and area real estate listings for sale.
Financing Options to Help Buyers Get Into Their Dream Property
Edmonton and area real estate listings for sale offer various options to fit any budget and lifestyle. Buyers interested in property in the Edmonton area can access many financing options to help them get into their dream homes with minimal upfront costs.
The most popular financing options include mortgages, bridge loans, pre-approval programs, and private lenders.
Mortgages provide long-term financing at lower interest rates than other types of loans and typically require at least a 20% down payment when purchasing Edmonton and area homes or condos.
Bridge loans are short-term loans used as a temporary solution to help buyers bridge the gap between their current mortgage and a new one. Buyers should consider these financing options when looking at Edmonton and area real estate listings for sale and seek professional advice.
With the right knowledge, finding the perfect financing option to fit their needs and get into their dream property with minimal upfront costs is possible.
Tips On How to Negotiate The Best Possible Deal On A Home Purchase
Getting the most bang for your buck is important when looking for a new home. Negotiating the best possible deal on your purchase can help ensure you get the house of your dreams without breaking the bank. Here are some tips to keep in mind when it comes to negotiating with sellers:
- Know What You Want:
Before you begin negotiations, know exactly what type of home and features you're looking for and what price range you're comfortable with. That will make it easier to stay focused during negotiations and ensure everyone is on the same page.
- Be Prepared:
Do your research before making an offer. Look at comparable homes in the area and know the current market trends. Having this information will help you determine what a fair offer is, and it could give you the upper hand when negotiating.
- Get Creative:
Think outside the box and consider all possible avenues for negotiation. Is there something they might want to include in your purchase that you wouldn't find elsewhere? Talk to them and be willing to compromise to get the best deal.
The Haupt Realty Team is here to help those looking for Edmonton and area real estate listings for sale. We specialize in helping buyers and sellers get the most out of their property transactions, no matter their needs.
Our team has extensive local market knowledge and is dedicated to finding the perfect fit for each client. Contact us today if you'd like to learn more about our services or start your search for a new home!