New Homes For Sale Edmonton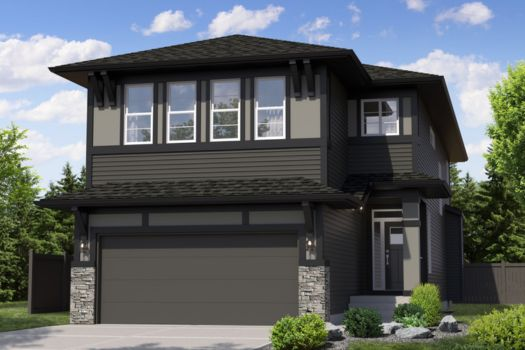 Search all New Homes For Sale in Edmonton! We specialize in helping you find your dream home. With our knowledgeable and experienced team of real estate agents by your side, you can rest assured that you will be able to find the perfect home for your family. We proudly offer a wide selection of new homes for sale in Edmonton, from luxury estates to family-friendly townhomes. Whether you want a starter home or an upgrade, we have the perfect option to meet your needs.
Our listings cover all areas of Edmonton and surrounding neighborhoods, so no matter what part of town you want to live in, we can help you find the ideal property. We understand that every home buyer has unique needs and goals, so our team takes the time to get to know you and your family to provide personalized recommendations. With us, you never have to worry about being overwhelmed by too many choices or feeling rushed into making a decision.
The Haupt Realty Team provides comprehensive support throughout the entire process of purchasing a home. From helping you find the perfect property to negotiating on your behalf and ensuring that all the legal documents are in order, we strive to ensure everything goes as smoothly as possible.
New Homes For Sale Edmonton by Price
Overview of the Edmonton Real Estate Market
Regarding real estate, Edmonton is an ideal location for those looking for new homes for sale. With a diverse range of properties and neighborhoods available, the city offers something for everyone. From starter homes to luxury condos, there are plenty of housing options in the Edmonton area. The current housing market provides a great opportunity to find a home that fits your style, budget, and needs.
The Edmonton real estate market is one of the most dynamic in Canada and has been steadily increasing over the past few years. The city's strong economy, attractive lifestyle options, and competitive prices make it a desirable place to purchase new homes for sale in Edmonton.
Key Considerations When Buying a Home in Edmonton
There are many key considerations when considering buying a new home in Edmonton. First, you should assess the current market conditions and whether they favor buyers or sellers.
You will also want to consider your budget and find a neighborhood that fits within your price range. Researching crime rates and local amenities such as schools, parks, and transportation can help narrow your choices.
Additionally, if you intend to resell, you may want to look at how desirable certain areas are for potential buyers. Lastly, don't forget to factor in home inspection costs before deciding on a property. Considering all of these factors will give you the best chance of finding a new home for sale in Edmonton that meets your needs and budget.
Advantages of Living in Edmonton
Edmonton, the capital of Alberta, Canada, is known for its vibrant city life, diverse cultural experiences, and exciting outdoor activities. If you're looking for new homes for sale in Edmonton, there are many advantages to living in this fantastic city, making it a great place to call home.
For starters, Edmonton is an incredibly affordable city with a low cost of living. The median home price in Edmonton is typically lower than in many other Canadian cities, making it an attractive option for families and first-time homebuyers. Plus, Edmonton has great access to public transportation, so getting around the city is easy and convenient.
The city also offers plenty of exciting things to do, including hockey games at Rogers Place, shopping and dining in the trendy Whyte Avenue neighborhood, and outdoor adventures in Edmonton's beautiful river valley. Plenty of fun festivals and events are hosted annually to keep residents entertained.
Types of Homes Available for Sale in Edmonton
Edmonton is home to a variety of new homes for sale. Whether you're looking for a single-family home, townhome, condominium, or estate property, there's something in Edmonton for everyone.
Single-Family Homes: Single-family homes are the most common type available in Edmonton. These detached dwellings come in all shapes, sizes, and styles and are the most suitable option for those with families or large groups. Single-family homes typically feature fenced backyards and generous living spaces, making them an ideal choice for many Edmonton buyers.
Townhomes: Townhomes offer great affordability and convenience for those purchasing a home in Edmonton. These properties share common walls and typically feature smaller living spaces, so they're well-suited for those who don't need a large amount of space or are on a tighter budget.
Condominiums: Condos are the ideal choice for those looking to live in the heart of downtown Edmonton, as they offer low-maintenance living and often include amenities such as a pool, gym, or rooftop terrace. Condos are also great for those who don't want the hassle of dealing with exterior maintenance.
Estate Properties: Property properties offer unparalleled luxury and sophistication, making them desirable for those purchasing a high-end home in Edmonton. These properties typically feature large, spacious living areas, including pools and pool houses.
Factors to Consider When Choosing a Location
When looking for a new home in Edmonton, there are a few key factors to consider. Location is one of the most important aspects when choosing a house. It is important to consider how close it is to amenities such as schools, shopping malls, and restaurants. Traffic patterns will also be worth considering since they can affect commuting times. There are some great new homes for sale in Edmonton in different neighborhoods, so it's important to research them all and decide which one works best for your needs.
Security is also an important factor when looking for a house. It's important to ensure your chosen neighborhood has low crime rates, good home security measures, and good street lighting. You can also look into the neighborhood's reputation for maintenance by speaking with residents or checking online reviews.
Cost is an important factor to consider when buying a house, so make sure you know your budget and stick to it. New homes for sale in Edmonton come at different prices depending on the size, location, and amenities. Researching different neighborhoods and comparing prices will help you find a house within your budget.
Tips for Finding Your Perfect Home in Edmonton
When finding a new home in Edmonton, many factors must be considered. From location and size to amenities and budget, the right house for you is out there — but it may take some research and strategy. Here are some tips on how to get started:
1. Start With Your Budget:
Prioritize spending on a new home. This will help narrow your search, as Edmonton has many prices and options.
2. Research Areas:
Learn more about the neighborhoods in Edmonton. Consider schools, parks, entertainment, and commute times when deciding where to live.
3. Visit Open Houses:
Open houses are a great way to get a feel for the different homes and neighborhoods. Talk to the sellers, take pictures or videos of what you like, and make notes of any questions you have.
4. Connect With a Real Estate Agent:
A real estate agent can be a valuable resource for finding the perfect home. They can help narrow your search, provide insight into market trends and easily answer any questions.