McKernan Edmonton Homes For Sale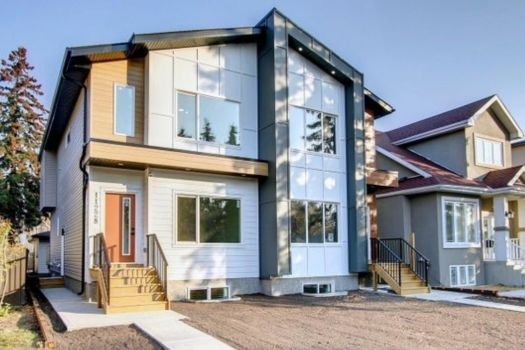 McKernan is a charming, tree-lined neighborhood in the University of Alberta and River Valley area. Easy access to the McKernan LRT station with direct routes to downtown makes commuting simple, and its central location provides quick access to other parts of the city via Whitemud & Groat Road.
In McKernan, you will find a mix of older bungalows on wide streets lined with elm trees and an increasing amount of high-quality infill. Single-family homes in this neighborhood can cost upwards of $850K and have an average price per square foot over $400.
Register for a free account to receive email alerts whenever new listings in McKernan come on the market that matches your criteria. With this helpful service, you can be the first to find out when a great property is available and immediately act. Let us help you make your home-buying experience easier and more convenient!
The Haupt Realty Team looks forward to helping you find the perfect home in McKernan. Contact us now for more information on how we can help you make your dream of owning a beautiful property come true!
Overview of McKernan Edmonton Neighborhood
McKernan is a vibrant and sought-after neighborhood in Edmonton, Alberta. This family-friendly community offers something for everyone with its variety of housing options, great schools, and excellent access to amenities, including shops and restaurants. McKernan could be the perfect fit for you if you're looking for a place to call home that has everything!
Regarding McKernan Edmonton homes for sale, there's a great selection of single-family homes, condos, and townhomes. Most properties are detached dwellings, but rental apartments are available if you prefer to rent. No matter what kind of home you're looking for, McKernan Edmonton has something that will fit your needs and budget.
Residents of McKernan have the best of both worlds - they enjoy a suburban atmosphere while having easy access to downtown Edmonton. The area is conveniently located near major thoroughfares like 109 Street, Calgary Trail, and Whyte Avenue, making commuting or traveling around town easy. There are also plenty of great shops and restaurants nearby.
Benefits of Living in McKernan Edmonton
McKernan is a great neighborhood for those looking for a suburban lifestyle close to the city. McKernan Edmonton homes for sale offer all the benefits of living in a mature neighborhood, with easy access to excellent amenities and recreation opportunities.
The community is situated directly south of the University of Alberta, making it an ideal place to live or invest if you are a student or faculty member at this prestigious school. You will be close to everything that makes Edmonton such a great city, from shopping and dining opportunities to professional sports venues, museums, theatres, and more.
McKernan is also close to several major parks and green spaces like Hawrelak Park and Buena Vista Dog Park. Plus, there are plenty of outdoor activities, such as golfing, hiking, and biking.
The homes for sale in McKernan, Edmonton, vary from affordable condos and townhomes to luxury single-family houses. This means there is something for everyone here, no matter your budget or lifestyle.
Checklist for Finding the Perfect McKernan Home
Now that you're ready to take the plunge and find a McKernan Edmonton home for sale, here is a checklist of steps to consider:
1. Set a budget
Before searching for your new McKernan home, determine what you can realistically afford. Consider your income, debts, and other financial obligations, such as maintenance costs or renovations.
2. Location
Determine the best location for your lifestyle needs in Edmonton. Research local amenities such as schools, transportation routes, shopping centers, and parks in the area that are important to you.
3. Property type
Are you looking for an existing house or want to build a new home? Consider your lifestyle needs and the size of your family when making this decision.
4. Research real estate agents
Choosing a good real estate agent can be essential in helping you find the perfect McKernan Edmonton home for sale. Read reviews online to determine which agents have experience finding homes in McKernan or surrounding neighborhoods.
5. Consider potential renovation
If you are buying an existing house, consider whether it has the potential for renovation and expansion to make the most of your investment.
6. Do inspections
Make sure to get any necessary inspections done before closing on any property, such as a home inspection, pest inspection, radon gas testing, and septic tank inspection.
Prep to make an offer
you've found your idealernan Edmonton home for sale, prepared to make an offer. Make sure to research the area's market value to know what a fair price would be.
What to Look for in McKernan Real Estate
When searching for McKernan Edmonton homes for sale, there are a few key factors to consider. Location is one of the most important aspects to consider - McKernan real estate can be found in several neighborhoods throughout the city, each with unique benefits and attractions.
Additionally, look at the age of properties and their features - whether you're after an older home with character or something new and modern, there's something available to suit everyone's tastes. Consider other amenities such as nearby schools, parks, shopping areas, or recreational facilities to enhance your lifestyle.
Finally, compare prices between locations to find the best deal on your ideal property. With these considerations, you'll be sure to find the perfect home for your needs in McKernan.
Tips for Making an Offer on a McKernan Home
Making an offer on a McKernan Edmonton home can be daunting. You want to ensure you get the best possible deal and that your offer is accepted. Here are some tips to help you through the process:
1. Research the market and neighborhoods:
Before you make an offer, it's important to reseat the current housing market in McKernan, Edmonton. This includes researching comparable homes recently sold or currently listed on the market to better understand what price range to consider when putting together your offer.
2. Know your budget:
Setting and sticking to a budget is essential when offering a home in McKernan, Edmonton. Knowing how much money you can spend will help narrow your search and focus on homes within your price range.
3. Hire a real estate agent:
A real estate agent in McKernan, Edmonton, can be an invaluable asset when making an offer on a home. An experienced local agent will know the current market conditions, which neighborhoods are trending, and how to navigate negotiations with sellers. Plus, they can help you negotiate a better deal and save time.
4. Make your offer attractive:
Consider including extras that may appeal to sellers, such as waiving certain contingencies or offering more earnest money upfront. Additionally, take some time to write a personal letter explaining why you're interested in thyou're and what makes it special for you and your family – this can go a long way in making your offer stand out.