Lots For Sale Edmonton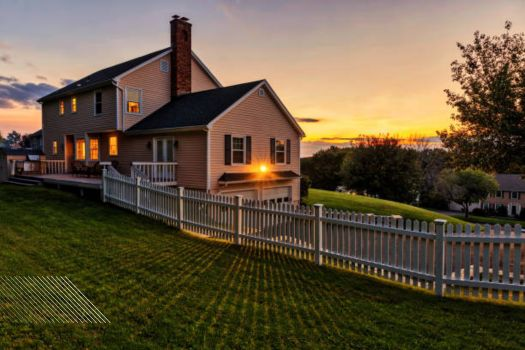 Are you looking for lots for sale in Edmonton? If so, you've come to the right place! Our listings provide many options, including single-family homes, townhouses, former house, and condominiums.
We also have public lots available throughout the city. Whether you want to build a new home or want some extra space, we have the perfect lot for you.
Our website makes it easy to find lots for sale in Edmonton. We offer detailed listings with photos and descriptions of each property so you can make an informed decision.
You can also use our search filters to narrow your results by size, price range, and more. Plus, you can register for a free account to receive email alerts whenever new Edmonton lots come on the market that matches your specific criteria.
The Mathew Haupt Team is here to help make your search for lots in Edmonton easier. We have years of experience helping buyers find their perfect property and look forward to assisting you in finding the ideal lot for sale in Edmonton. Contact us today if you have any questions or need more information about our listings.
Lots For Sale Edmonton by Price
Benefits of Living in Edmonton
Edmonton, Alberta, is an excellent place to live. With lots for sale in Edmonton, you can build the home of your dreams and enjoy all the city offers.
Edmonton has something for everyone, from its vibrant arts scene to many outdoor activities and events. Here are just a few of the benefits of living in Edmonton:
1. Access to Education -
With some of Canada's top-rated universities and colleges, Edmonton is home to top-notch educational institutions that provide students with a world-class education.
This includes a variety of undergraduate, graduate, and certificate programs, plus specialized schools for trades such as carpentry, welding, and plumbing.
2. Job Opportunities -
Edmonton is home to many businesses and corporations that offer jobs in various industries, from finance and IT to health care and hospitality. Edmonton is a great place to start your search if you're looking for a job.
3. Affordable Living -
With lots for sale in Edmonton, housing is more affordable than in other cities. This means you can find an affordable home for yourself and your family without breaking the bank. Plus, Edmonton's cost of living is lower than many other Canadian cities so you can stretch your dollar further.
4. Outdoor Activities -
Edmonton offers a wide range of outdoor activities, from skiing and snowboarding in the winter months to hiking, kayaking, and mountain biking in the summer. Whatever your favorite outdoor activity may be, there's sure to be something for you in Edmonton!
5. Good Public Transportation -
Edmonton's extensive public transit system makes it easy to get around the city. With light rail lines, bus routes, and bike lanes, you can easily get to where you need to go without a car.
Tips for Finding the Perfect Home
Buying a home in Edmonton can be an exciting experience. Many great properties are available, so finding the perfect one for your needs is important. Here are a few tips to keep in mind when searching for the right property:
1. Research the Neighborhood -
When looking for lots for sale in Edmonton, research the neighborhood. It's important to be aware of potential issues affecting your living situation. Crime rates, school districts, and proximity to essential services should all be part of your research.
2. Make a List of Your Must-Haves -
Make a list of important features and amenities you must have in a home. This can include proximity to downtown, the size of the backyard, or access to public transportation.
3. Work With an Experienced Realtor -
An experienced realtor can help you find lots for sale in Edmonton. They can give you helpful advice and provide insider knowledge to help you make an informed decision.
How to Make an Offer on a Property
When buying a property, making an offer is the first step. Whether you're looking for lots for sale in Edmonton or elsewhere, there are some important things to consider when putting together your offer.
First, research the area and compare similar properties to know what fair market value is for the property you're looking to buy. This will help you determine what kind of offer to make and whether it's within your budget.
You should also factor in the cost of any renovation or repairs that may need to be done, as this can add up quickly. When making an offer, include a cover letter outlining why you want to purchase the property. This will help show the seller that you're serious about purchasing and are committed to going through the process.
Be transparent when making your offer, stating all conditions and contingencies upfront to avoid confusion or misinterpretation.
What to Expect During the Sale Process
Buying a lot for sale in Edmonton can be an exciting and rewarding financial and emotional experience. It is important to understand what you should expect along the way so that you can make informed decisions throughout the process.
Before beginning your search, it is important to understand your budget and how much you will pay for many of your dreams. This will help you narrow your options and avoid potential pitfalls as you search for lots for sale in Edmonton.
Once you know what you're looking for, it is time to start searching! Researching online can be a great way to find listings with all the necessary details and photos.
You can also contact real estate professionals agents specializing in lots for sale in Edmonton and may have access to listings not yet available on the open market. When visiting potential lots, take detailed notes and pictures to compare later.
Home Inspections, Appraisals, and Closing Costs
When you purchase a lot for sale in Edmonton, additional costs are involved with closing the deal. Home inspections and appraisals are important steps that need to be taken before the final agreement can be reached.
A home inspection evaluates the condition of your prospective property and identifies any repairs or upgrades that may need to be made before purchase. An appraisal provides an accurate market value of the property, which is important for lender requirements and finalizing financing agreements.
Closing costs are fees for completing the transaction, including title searches, deed registration, and transfer taxes. As part of your agreement, it's important to understand all closing costs so you know what to expect before signing on the dotted line.
The Mathew Haupt Team is here to help you find lots for sale in Edmonton. Our experienced real estate agents can help provide insider knowledge and assist with all aspects of buying a lot, from searching for listings to closing the deal.