Lendrum Place Edmonton Homes For Sale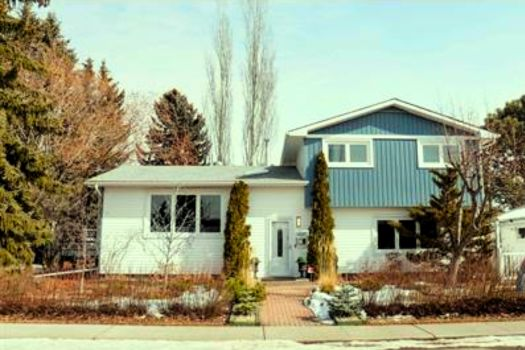 When you're ready to buy a home in Lendrum Place, Edmonton, our team at Real Estate Experts is here to help you. We can provide exceptional service so you can find the perfect property for your needs. Our experienced real estate agents will help you negotiate with sellers. We specialize in pre-qualifying buyers, helping you find the right property at the right price.
It's also important to note that Lendrum Place offers an amazing selection of parks and green spaces, making it the perfect place for outdoor enthusiasts. In addition, homeowners in this neighborhood can enjoy easy access to nearby parks such as Meadowview Park, Normandeau Park, Lendrum Park, and Whitemud Creek Ravine. This makes it easy to take advantage of all the outdoor activities this area has to offer!
The Haupt Realty Team is here to help you find the perfect home in Lendrum Place, Edmonton. We have a wide selection of homes for sale that meet your needs and budget. Contact us today to learn more about our services or to get started with your real estate search!
Overview of the Lendrum Place Community in Edmonton
The Lendrum Place community in Edmonton is an idyllic, family-friendly area to call home. Located just minutes from the University of Alberta and Southgate Centre, this neighborhood offers a variety of amenities for its residents. Lendrum Place has everything if you are looking for shops, schools, parks, or other recreational activities.
The community of Lendrum Place is very diverse in terms of its housing options, with detached single-family homes, condos, and townhomes available for purchase. With a wide range of prices, there is something for everyone looking for Edmonton homes for sale in the Lendrum Place, Edmonton area. In addition, many homes feature updated amenities such as stainless steel appliances and modern fixtures.
Benefits of Investing in a Home in the Lendrum Place Area
Lendrum Place is a desirable and desirable area in Edmonton, Alberta. An investment in this area could provide several benefits to potential homeowners:
1. Good Schools:
The Lendrum Place neighborhood has a variety of high-rated elementary and secondary schools where students can excel. It also offers several post-secondary institutions like the University of Alberta and MacEwan University.
2. Great Amenities:
Lendrum Place is a great place to live with its many parks, trails, and recreational areas. There are also plenty of retail options, restaurants, and cafes.
3. Close Proximity to Downtown:
It's only a 15-minute drive to downtown Edmonton. This makes it easy for residents to access the city's many attractions, shops, restaurants, and entertainment options.
4. Affordable Homes:
The Lendrum Place area offers affordable homes compared to other neighborhoods in Edmonton. Many different housing types are available such as single-family homes, townhouses, and condos.
Popular Amenities and Attractions Nearby
Lendrum Place Edmonton has various attractions, amenities, and recreational facilities. Residents enjoy easy access to many popular stores, restaurants, and shopping centers. There are also nearby parks, trails, and outdoor activities such as golf courses and tennis courts.
For additional entertainment, the Southgate Centre is just minutes away, with over 200 retail shops and services. Plus, there are numerous restaurants, pubs, and cafes to explore. With plenty of outdoor activities and amenities in Lendrum Place, Edmonton, you'll never run out of things to do!
If you're looking for a new home or investment property in the area, check out the Lendrum Place Edmonton homes for sale. With a wide range of property sizes and styles, there's something to suit every taste and budget. Whether you prefer the convenience of condo living or would like a more spacious single-family home, Lendrum Place has it all!
Types of Homes Available for Sale in the Area
1. Single-family homes: Lendrum Place offers many single-family homes for sale, ranging from modern and updated styles to quaint and cozy designs.
2. Condos and townhomes: For those looking for a more affordable option, the area offers a variety of condos and townhomes.
3. Luxury homes: If you are looking for something a little more luxurious, Lendrum Place also offers an array of luxury homes with unique features and amenities.
4. Vacant land: If you're looking to build your own dream home, this area also offers a variety of vacant lots for sale that can be custom-built with the help of an experienced builder.
Tips for Finding the Best Home For You
Finding the perfect home can be challenging and time-consuming, especially in Edmonton's competitive real estate market. However, with some preparation and research, you can find the perfect Lendrum Place Edmonton homes for sale that meet your needs. Here are a few tips to help you in your search:
- Set Your Budget: Before you start your search, decide on a reasonable budget that fits within your means. This will help narrow down the number of homes you can afford and make finding one that suits your needs easier.
- Check Out Open Houses: Attending open houses can be a great way to understand what different Lendrum Place Edmonton homes for sale offer. It lets you meet the current owner and ask questions about the home, neighborhood, and more.
- Utilize Online Resources: Technology has made searching for Lendrum Place Edmonton homes for sale easier than ever. Take advantage of online resources such as listing websites, real estate agents, and other online tools to quickly search through properties and find one that meets your criteria.
- Hire a Real Estate Agent: Working with a knowledgeable real estate agent can be beneficial when finding Lendrum Place Edmonton homes for sale. A good agent will have access to exclusive listings and can provide valuable insights about the area you are considering.
FAQs
How close is Lendrum Place to amenities?
Lendrum Place is conveniently located near shopping centers, restaurants, cafes, and recreation spots. Residents can easily access downtown Edmonton, the University of Alberta, and other points of interest.
Is there a local school district?
Yes, Lendrum Place is part of the Edmonton Public School System. Schools in the district include Sweet Grass Elementary, Lendrum Elementary, and Strathcona High School.
Are there any unique features to Lendrum Place Edmonton homes?
The community is known for its tree-lined streets and family-friendly atmosphere. It's also close to parks, walking trails, and other outdoor attractions.
The Haupt Realty Team is here to help you find the perfect Lendrum Place, Edmonton homes for sale. Contact us today for more information. Our dedicated team of agents is knowledgeable and experienced in the local real estate market, so they can help you find exactly what you're looking for!