Keswick Homes For Sale Edmonton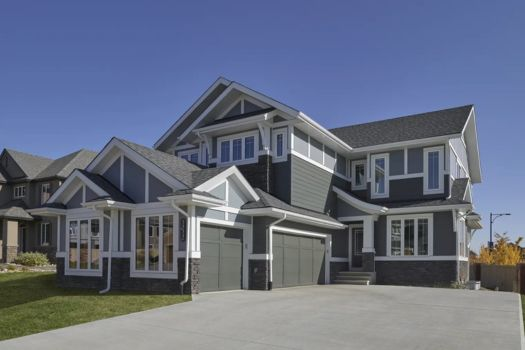 Edmonton's Keswick neighborhood, located in southwest Edmonton, provides a stunning community connected to all the essential amenities. With shopping centers such as Chappelle Crossing, Currents of Windermere, and Windermere Crossing close by, residents can enjoy restaurants, dining, shopping, and medical services easily. This area offers many activities and amenities and provides plenty of recreational opportunities, such as walking trails, constructed wetlands, and parks.
We have many properties available if you want a home in Keswick, Edmonton. From single-family homes to townhomes and condos, there's something for everyone. To make your search easier, feel free to register for a free account to be the first to know when new homes for sale in Keswick, Edmonton, come on the market that meets your criteria.
The Haupt Realty Team is here to help make your home search in Keswick, Edmonton, smooth and enjoyable. We have extensive experience with the area and can provide valuable insights into the market. Contact us today to get started!
An Overview of Keswick Homes For Sale Edmonton
Keswick is a vibrant and growing community in the southwest of Edmonton. With its beautiful lakes, parks, trails, and easy access to major roadways, it's no wonder Keswick has become one of the most sought-after places for those looking to purchase a home in Edmonton. If you're in the market for a new home in Edmonton, Keswick Homes for sale offers plenty of options and great value.
Keswick homes come in all shapes and sizes, from single-family homes to townhomes and condos. The average price of real estate in Keswick is well below the Edmonton average, offering excellent value for buyers.
The great selection of local real estate agents makes shopping for homes in Keswick easy. They can help you find exactly what you want, from starter homes to luxury properties.
When it comes to amenities, Keswick has plenty to offer its residents. Several parks and green spaces are within walking distance of most homes, providing a great way to spend time outdoors.
Numerous restaurants, shops, and other services are conveniently located throughout the community. With excellent schools, medical facilities, and a growing arts scene, Keswick is an ideal place to live for all ages.
Reasons Why Keswick Is a Great Place to Live
Keswick, a neighborhood in South Edmonton, is a great place to call home. Not only does it offer plenty of opportunities for outdoor recreation and activities, but it also features some of the most desirable homes for sale Edmonton has to offer.
Whether you're looking for a single-family dwelling or an apartment complex, many real estate options in this community will suit your needs and lifestyle perfectly. Here are just some of the reasons why Keswick should be at the top of your list when searching for homes in Edmonton:
1. Proximity to amenities:
You won't have to go far to find all the shopping, dining, and entertainment venues you need - everything is within easy reach in Keswick!
2. Great schools:
With various public, private, and Catholic schools in the community, parents can rest assured that their children will receive a quality education in this area.
3. Outdoor recreation:
From parks to walking paths and golf courses, Keswick offers plenty of ways for residents to enjoy the great outdoors.
4. Convenient transportation options:
The nearby Anthony Henday ring road makes it easy for homeowners to access all areas of Edmonton and beyond!
5. Affordable housing:
Homeowners looking for budget-friendly homes for sale in Edmonton should consider Keswick - many affordable real estate options are available here!
Benefits of Living in Keswick, Edmonton
Keswick is a great neighborhood to call home in Edmonton. It's close to many amenities, parks, and trails and offers some of Edmonton's most affordable homes for sale. Residents of Keswick enjoy easy access to Edmonton's major shopping centers and other key areas within the city.
With so much to offer, it's no surprise that Keswick homes for sale have become increasingly popular among buyers looking for an attractive community with a reasonable price tag.
Living in Keswick provides convenience for those who commute daily or even occasionally. Major roads provide quick access all over the city, making travel times shorter, which can be especially important if you have a family or need frequent trips outside the neighborhood.
Keswick is a friendly community with plenty of outdoor activities to participate in. With three large parks and an extensive network of trails, you can enjoy the fresh air and natural beauty right outside your door. Plus, many recreation centers nearby offer options for all ages, like swimming pools, playgrounds, and sports facilities.
Types of Houses Available in Keswick
Keswick is one of Edmonton's most desirable residential neighborhoods, and homeowners who live in Keswick have access to various housing options. From single-family homes to townhouses and condos, there's something for everyone in Keswick.
Single-family homes are the most popular choice, as they offer ample space and privacy while close to amenities like shopping malls, recreation centers, and public transportation.
Townhomes and condos provide an affordable option that still lets you enjoy the benefits of living in a great neighborhood. You can find it in Keswick, no matter what type of home you're looking for!
Tips for Finding the Best Home in Keswick
Keswick is a premier residential in Edmonton, Alberta. Whether you want to move into your first home or find the perfect place to raise your family, Keswick has something for everyone. With various homes for sale in Keswick, deciding which one is right for you can be overwhelming. Here are some tips and tricks to help you find the perfect Keswick home:
1. Set A Budget:
Before beginning your search for a home in Keswick, know exactly how much you will spend on a house. This will help narrow down your list of potential properties so that you don't waste time looking at places that aren't within your budget range. Make sure any offers you make are within your budget as well.
2. Research Different Areas:
Keswick has various areas, each with unique characteristics and amenities. Spend time researching the different neighborhoods and determining which fits your lifestyle and needs best.
3. Consider Amenities:
When looking at homes for sale in Keswick, consider what amenities you would like in a home, such as nearby parks, shopping centers, or entertainment venues. This can help narrow your list of potential houses and ensure you get the most out of your new home.
4. Know Your Must-Haves:
Clearly understand what features you must have in a house before beginning your search. These should be non-negotiable, such as several bedrooms or a certain type of flooring.
5. Hire A Realtor:
Finding the perfect home in Keswick can be overwhelming and time-consuming. Consider hiring an experienced realtor who knows the area and can help you. This will ensure you find the best house for you and your family at a reasonable price.
The Haupt Realty Team specializes in finding the perfect home for buyers in the Keswick area. With our expertise and knowledge of the Edmonton real estate market, we can help you find your dream home. Contact us today to learn more about homes for sale in Keswick!