Jackfish Lake Cabins For Sale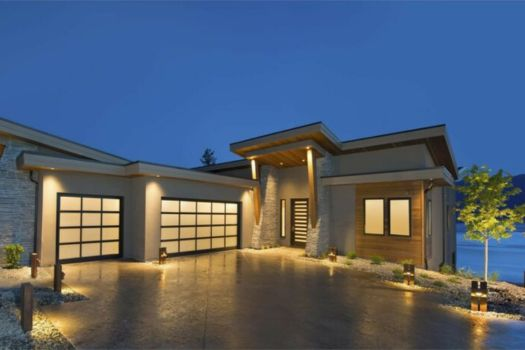 Are you searching for the perfect cabin in a dream location? Look no further than Jackfish Lake, where you can find cabins for sale that fit your budget and lifestyle. Whether you're looking for a cozy, rustic cottage to call home or a luxurious lakeside retreat, there are plenty of options available at Jackfish Lake.
You'll find listings for all cabins, from large family-style homes to small and cozy log cabins. With the incredible views at Jackfish Lake, you can enjoy the beauty of nature year-round with hiking trails, biking paths, and swimming spots galore. Not only this, but many cabins have access to nearby marinas, boat launches, and docks for a truly lake-life experience.
When you're ready to take the plunge and start your search for Cabins For Sale at Jackfish Lake, look no further than us! Our experienced agents have access to current listings of all types of cabins in the area that are sure to fit your needs. We'll help you find the perfect cabin that meets your lifestyle and budget preferences while also considering all of the amenities you're looking for.
The Haupt Realty Team is ready to help you find the perfect cabin in Jackfish Lake, so don't hesitate to reach out today! We look forward to helping you realize your dream of living at the lake.
Jackfish Lake Cabins For Sale by Price
Overview of Jackfish Lake & Surrounding Area
Jackfish Lake is located 4 miles west of Slave Lake in Alberta, Canada. It is a shallow, warm lake surrounded by forests and open fields that provide breathtaking views for any outdoor enthusiast. The lake also has great fishing opportunities due to its abundance of walleye, northern pike, perch, and whitefish.
For those looking to take in some of the area's natural beauty, Jackfish Lake is a great place to go camping or canoeing. The lake also has several hiking trails that offer stunning views of the surrounding landscape.
Those looking for a little more luxury can find it at one of the many cabins for sale around Jackfish Lake. These cabins provide the perfect setting for spending quality time with friends and family in a beautiful natural setting. With its stunning views, great fishing opportunities, and proximity to other attractions such as golf courses, restaurants, and shopping centers, Jackfish Lake is an ideal spot for those looking to buy a cabin.
Benefits of Owning a Cabin in the Great Outdoors
Owning a cabin in the great outdoors can be an incredibly rewarding experience. It provides the perfect setting for relaxation and reflection and can also be a great opportunity to make some extra money by renting out your cabin to other adventurers. Furthermore, if you're looking for an investment sure to appreciate value, investing in a cabin on Jackfish Lake could be an excellent choice.
Jackfish Lake cabins for sale are becoming increasingly popular due to their incredible location and stunning views. Located just outside Edmonton, Alberta, the lake is surrounded by lush forests and clear blue waters. Boasting some of Canada's best fishing spots, Jackfish Lake is great for outdoor enthusiasts, nature lovers, and those seeking a peaceful retreat.
Investing in a cabin on Jackfish Lake also offers plenty of other benefits. It would provide a perfect place to escape the hustle and bustle of everyday life. Could enjoy hiking, fishing, swimming, and relaxing by the shore. In addition, you would have access to various nearby attractions, such as golf courses, shops, restaurants, and other outdoor activities.
Types of Cabins Available on Jackfish Lake
Jackfish Lake offers a variety of cabins for sale that can accommodate any budget. Jackfish Lake has something to offer whether you're looking for a cozy little cottage or a luxurious house. Here are some of the types of cabins available on Jackfish Lake:
1. Rustic Cabins
For those who love the great outdoors, rustic cabins offer a true retreat into nature. These simple cabins are built right on the lake and often come with a dock or fishing boat included in the purchase.
2. Luxury Cabins
Jackfish Lake has several luxury cabins for sale if you want something more upscale. These spacious cabins often have superior amenities like saunas, hot tubs, and updated appliances.
3. Secluded Cabins
A secluded cabin might be right if you're looking for the ultimate privacy. These cabins are usually near the lake but can also be found in more remote areas.
4. Cottage Homes
Cottage homes are the perfect option for those who want to have a larger family or a place to entertain guests. These cabins typically provide ample space and amenities like fireplaces, large decks, and expansive lake views.
How to Find Your Perfect Cabin – Important Considerations
Are you in the market for Jackfish Lake cabins for sale? If so, you need to think carefully about what you are looking for so that you can find your perfect cabin. Here are some key considerations when deciding on a cabin:
Location:
The property's location should be one of your main concerns when choosing a cabin. Consider how far you are willing to travel and the scenery that appeals to you. Do you want a more secluded setting or a view of the lake?
Size:
How much space do you need in your cabin? Take into consideration the number of people who will be using it and any additional features that you want.
Price:
Set a budget and stick to it when looking at Jackfish Lake cabins for sale. Remember that the purchase price is only the beginning, as you must also factor in taxes, maintenance costs, and other expenses associated with owning a cabin.
Amenities:
Think about what amenities you need in your cabin. Do you want a fireplace, air conditioning, or internet access? Consider what features will make your stay more enjoyable and comfortable.
Inspections:
Before making a purchase, inspect the property by a professional to ensure it is structurally sound and free of pest infestations.
Tips and Advice for Buying a Cabin
Buying a cabin can be an exciting and enjoyable experience, but it's also a major purchase that requires careful consideration. If you're thinking of buying one of the Jackfish Lake cabins for sale, here are some tips and advice to help guide your decision:
Research Potential Locations
Before looking at cabins, it's important to consider where you want the cabin to be. Consider factors like distance from your home and access to amenities like shopping and entertainment venues. Also, ensure that the area is zoned appropriately for a cabin and that no local restrictions or regulations would affect your purchase.
Understand Your Finances
Buying a cabin is a major financial commitment, so ensuring you have the resources to cover the cost is important. Review your budget and ensure you have the funds available to afford the property without causing long-term financial hardship.
Work With A Professional Real Estate Agent
A real estate agent can provide invaluable assistance in finding the right cabin for your needs and budget. They'll be able to provide helpful advice and guidance throughout the process, helping you make informed decisions and ensuring that everything goes according to plan.
Inspect The Property and Check Its History
Before making an offer on a property, take the time to inspect it thoroughly. Ask questions about the cabin's history, look for any signs of damage, and make sure all appliances are in working order.
The Haupt Realty Team is an experienced and knowledgeable real estate team with a wide selection of cabins for sale in the Jackfish Lake area. Contact us today to learn more about our services and available properties!