Greenfield Homes for Sale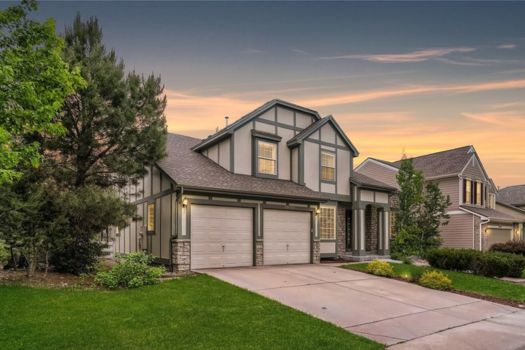 Greenfield is located in central Alberta and offers its residents a rural lifestyle with various amenities. With lush green pastures, recreational lakes, and trails, Greenfield is an ideal place to live if you're looking for a quiet community but also want access to all the comforts of city life. The area has many parks, shops, restaurants, and services that make everyday life convenient.
If you're looking for a place to settle down in Greenfield, many homes for sale fit every budget and lifestyle. An array of single-family homes, condos, and townhomes is available on the market. You're sure to find something perfect for your family.
Don't miss out on your chance to own a home in Greenfield. Start your property search today to find the perfect place for you and your family!
If you're ready to take the next step, contact one of our experienced local real estate agents who can help guide you through buying a home in Greenfield. With their wealth of knowledge and expertise, you can be sure to find the perfect home for you.
Take your first step towards homeownership today! See all the homes for sale in Greenfield and start your search now! Don't forget: you can also register for a free account to receive email alerts whenever new listings that match your specific criteria come on the market.
The Haupt Realty Team is here to help you find the perfect home in Greenfield. Contact us today for more information on homes for sale in this area!
Overview of Greenfield homes for sale
Greenfield offers a variety of homes for sale, from charming traditional styles to modern contemporary. Greenfield has something for everyone, whether looking for a starter home or a luxurious estate. In the heart of town, abundant condos and townhouses are available, while those looking to settle in the suburbs will find plenty of single-family homes and estates.
Greenfield is a great place to raise a family or retire, as there are plenty of amenities for residents to enjoy. The downtown area has many shops, restaurants, theaters, and parks, while many subdivisions feature community pools, tennis courts, playgrounds, and more. There's something for everyone in Greenfield, with homes ranging from low-priced starter homes to high-end luxury estates.
Highlight unique features and amenities.
Properties in the Greenfield area offer a wealth of amenities for homebuyers. Many homes for sale come with impressive features. Here are some unique features and amenities:
1. Private pools – Many homes for sale in Greenfield have private pools, perfect for families who love to take a dip and soak up the sun during the summer months.
2. Generous outdoor spaces – Homes for sale in Greenfield often come with generous outdoor living areas, perfect for entertaining or just relaxing in the fresh air.
3. Luxury finishes – Many properties, like marble countertops and hardwood floors, have luxury touches.
4. Location – Greenfield is well-connected and offers many restaurants, shops, and entertainment nearby.
Tips on viewing properties in person
Once you have found some Greenfield Homes for Sale that meet your criteria, it's time to go and view them in person. Here are a few tips to make sure you do the best job possible:
1. Research the area: Knowing more about Greenfield before you go will give you a better understanding of what kind of property is available and if it suits you.
2. Make a list of key features: Before viewing any homes, write down what's important to you in a home so that you can compare each one you view.
3. Bring a notepad or a camera: It's always good to have something to jot down notes on or photos of the homes you view to easily compare them when making your decision.
4. Take your time: Don't rush into any decisions. Take time to properly examine the properties, and ensure you're happy with everything before committing.
5. Talk to locals: There's no better way to get a feel for an area than by talking to those who live there and getting their insights into the local area.
6. Make sure it fits your budget: This should be your priority when viewing homes, as it will let you know if the home is a realistic option for you or not.
7. Get professional advice: Get the opinion of experienced professionals such as real estate agents, surveyors, or solicitors to properly assess any Greenfield Homes for Sale you are considering.
Benefits of living in Greenfield
1. Great Amenities: Greenfield offers a variety of amenities and services that make a living here more convenient. From grocery stores to restaurants and parks, you'll find something to do and enjoy in this vibrant community.
2. Access to Public Transportation: With several bus routes running through the area, it's easy to get around town and beyond without relying on a car.
3. Quality Schools: The local schools are known for their excellent quality of education, making Greenfield a great place to raise a family.
4. Affordable Homes: Greenfield homes for sale are typically offered at competitive prices, making them an attractive option for first-time home buyers and those looking to upgrade their current living situation.
5. Natural Beauty: The area is surrounded by natural beauty, from scenic farms and fields to wildlife and rolling hills.
6. Low Crime Rate: Greenfield is a safe and secure place to live, with low crime rates compared to other towns in the region.
7. Close-knit Community: The residents of Greenfield are friendly and welcoming, creating a warm and inviting atmosphere that makes it easy to feel at home.
8. Proximity to Big Cities: With nearby cities such as Milwaukee, Chicago, and Madison all within a few hour's drive, you can easily access everything these larger metropolises offer without living in them.
FAQs
Where can I find Greenfield homes for sale?
You can search online real estate databases or contact a local real estate agent to help you. Many agents specialize in Greenfield and can provide specific listings that match your needs. Additionally, there may be other listings on websites such as Zillow and Realtor, which you can explore to find the perfect home.
How do I know if a Greenfield home is a good investment?
The best way to determine whether or not a Greenfield home is a good investment is to research the current market trends in the area and compare it with the home you are interested in. Consider factors such as property taxes, proximity to schools and amenities, crime rates, and potential future growth of the area.
Is there help available for first-time buyers in Greenfield?
Several resources are available to help first-time buyers in Greenfield. Many lenders and real estate agents offer special financing programs or grants that can make it easier for first-time buyers to purchase a home.
The Haupt Realty Team can help you find the perfect Greenfield home for sale to fit your needs and budget. Contact us today to start the process! We look forward to helping you find the perfect home in this beautiful community!