Edmonton Foreclosures For Sale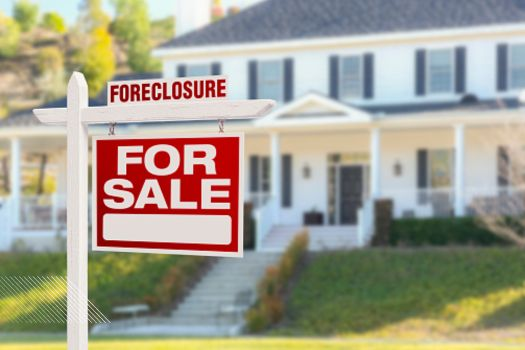 Edmonton and its surrounding areas offer a great selection of homes, acreages, and condos for sale that have resulted from foreclosures. Whether you're looking for an investment property or a great deal on your next home, plenty of options are available! Find all the available Edmonton foreclosure listings below, including properties in St. Albert, Sherwood Park, Parkland County, Strathcona County, Sturgeon County, Leduc County, and more! With these listings, you can find various homes in size, price point, and style that could be great potential investments.
Foreclosures in Edmonton, Alberta by Price
How to Recognize a Good Foreclosure Property
Edmonton foreclosures for sale can be a great opportunity to get a good deal on a new home. However, before investing in a foreclosure property, it is important to understand the process and recognize a good foreclosure property. First off, you should research the market conditions in Edmonton. Are there many foreclosure properties currently available? Are they selling quickly or sitting on the market for long periods? Knowing the market conditions can help determine if investing in a foreclosure property is wise.
Next, you should assess the condition of the property itself. Are there any major repairs that need to be done? Does the property have mold, asbestos, or other structural issues? Are all the necessary permits for you to make repairs or renovations? Answering these questions can help determine whether the property is worth investing in.
The Mathew Haupt team can help you find the perfect foreclosure property in Edmonton. We provide various services to make the process as easy and stress-free as possible. With our expertise, we will work with you to identify a great deal on a foreclosure property that meets all your needs.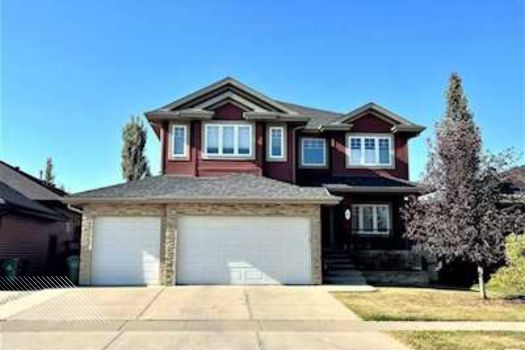 What to Look for When Buying a Foreclosure
If you're considering purchasing an Edmonton foreclosure for sale, there are some important things to consider before purchasing. Here are a few tips that will help you find the best deal on a foreclosure:
1. Research the market
Regarding foreclosures, it's important to understand the market and the current conditions in Edmonton. Doing your homework and researching the local market can help you know what price points to expect when looking at foreclosures for sale.
2. Understand taxes and fees
Foreclosed properties often come with additional fees, such as transfer or back taxes owed by the previous owner. Understanding the full cost of foreclosure is important before making an offer.
3. Assess the property's condition
Many foreclosed properties have been neglected by their previous owners and may need significant repairs or renovations to be livable. Getting a qualified home inspector to evaluate the property's condition before purchasing.
4. Know the area
Location is important in real estate, and foreclosures are typically sold in less desirable areas. Knowing the neighborhood before buying a foreclosure is important so you can be sure it is somewhere you feel safe and comfortable living. By researching, understanding the costs associated with buying a foreclosure, and assessing the property's condition, you will be well on your way to finding the best Edmonton foreclosures for sale.
Mistakes to Avoid When Purchasing a Foreclosure
If you're looking at Edmonton foreclosures for sale, there are a few common mistakes that buyers should be aware of to ensure they get the best deal. The first mistake is failing to inspect the property thoroughly before purchase. Foreclosed properties can often appear well-maintained on the outside but may contain hidden maintenance issues that must be addressed. To uncover potential problems, buyers should hire an inspector and ensure they get a comprehensive report on the home's condition before making an offer.
Another mistake is underestimating the costs associated with purchasing a foreclosure. While it's possible to purchase foreclosures at a discount, buyers should factor in any repairs that may be needed and budget accordingly. This will help ensure they don't overextend themselves financially and can pay for all necessary renovations or upgrades.
How to Obtain Financing for Your Foreclosure Purchase
If you're looking at Edmonton foreclosures for sale, obtaining financing is an important part of the process. It's important to remember that not all lenders are willing to finance a foreclosure purchase, so it pays to do your homework and shop around for competitive interest rates. When approaching potential lenders, you should prepare a detailed financial history, including information about your employment and income and relevant banking documents.
You may also need to supply proof of assets or other collateral you can use to secure a loan. It's important to understand the terms of any loan by thoroughly reading through the documentation before signing on the dotted line. Be aware that most foreclosure purchases require a larger down payment than other purchases, and you may also be required to pay for additional expenses such as home inspection fees.
Benefits of Buying a Foreclosure Property in Edmonton
If you're looking for a great deal on a property in Edmonton, Alberta, buying a foreclosure may be the way to go. Foreclosures are properties repossessed by lenders because the previous homeowners failed to make payments or keep up with their mortgage obligations. These properties can sometimes be acquired at a significant discount and offer several other benefits.
For starters, foreclosures in Edmonton will often have less competition than traditional real estate sales. Most buyers are reluctant to take on the additional risks of foreclosure purchases. As a result, you may find yourself in an advantageous bargaining position when making your offer. Additionally, since these properties often require some work to bring them up to modern standards, you may be able to secure a lower purchase price by negotiating for additional concessions.
The Mathew Haupt Team has years of experience helping people find the best foreclosure properties in Edmonton. We are well-versed in local market conditions and can provide insights and advice on getting the most out of your purchase. From evaluation to negotiation, we will ensure that you are taken care of every step of the way.