Business For Sale Edmonton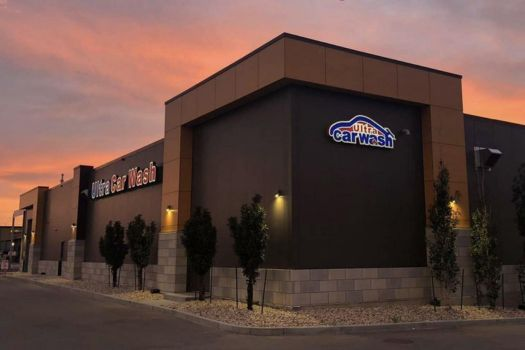 Are you looking for a business for sale in Edmonton? Look no further! We offer a full range of businesses for sale in Edmonton, from established retail stores and restaurants to wholesale operations, professional services, and even e-commerce opportunities. Our listings are updated daily, so you can always be sure to find the perfect business opportunity in Edmonton.
Our website can make it easy if you're looking for the ideal business to purchase in Edmonton. Our search filters will help you narrow your results to find businesses that fit your specific criteria and budget. We also offer free tools such as market analysis and financing advice to ensure that you make informed decisions when selecting a business.
The Haupt Realty Team is dedicated to helping you find the perfect business for sale in Edmonton. Our local experts will provide personalized guidance and support every step of the way. Contact us today to learn more about our services, or register for a free account to receive email alerts when Edmonton businesses come on the market that matches your criteria.
Business For Sale Edmonton by Price
Reasons to Consider Buying a Business in Edmonton
Edmonton is an attractive Canadian city for entrepreneurs and business owners. But if you're considering starting a business from scratch, have you considered looking into already established businesses and up for sale? Purchasing an existing business can provide numerous benefits, so exploring the opportunities in Edmonton is worth exploring. Here are a few reasons why investing in a business for sale in Edmonton could be right for you.
1. Lower Risk:
Purchasing an existing business reduces the risk of launching something new. The business has already been established, and its success or failure will depend mainly on how well you can manage it rather than whether or not customers will find it and try your services.
2. Established Network:
Buying a business for sale in Edmonton gives you access to an existing network of staff, suppliers, customers, and more. It can greatly reduce the time needed to build relationships from scratch and reduce the costs associated with setting up new contracts.
3. Access to Financing:
Potential lenders are often more willing to provide funds for an existing business than start something new from scratch. This can give you the financial resources needed to grow and expand the company quickly and effectively.
4. Faster Growth:
Once you've taken over a business, you can start planning for expansion immediately. This allows you to reach your growth goals faster than it would take to start a business from scratch.
Types of Businesses for Sale in Edmonton
Edmonton is home to an array of business opportunities. Whether you're looking for a franchise, small business, or larger corporate venture, plenty of options are available to suit your needs and budget. Here are some of the types of businesses for sale in Edmonton:
Franchises:
Franchising is a great way to start business ownership without starting from scratch. Many different franchise opportunities are available in Edmonton, such as fast-food restaurants and retail stores.
Small Businesses:
Many small businesses are available for sale in Edmonton, including convenience stores and home repair services. Many of these businesses can be purchased with minimal capital investment and offer owners good potential returns on their investments.
Corporate Ventures:
If you want a larger business venture, Edmonton has many corporate entities for sale. These businesses often have established customers and can provide owners with greater growth and profitability opportunities.
Benefits of Investing in an Existing Business
Investing in an existing business for sale in Edmonton can be a great way to build equity and gain experience as an entrepreneur. There are many advantages to buying a business that is already established, including capitalizing on the hard work of the current owners, tapping into existing customers and vendors, avoiding the common risks associated with starting a new business, taking advantage of existing branding and visibility, and gaining access to proven management systems.
Furthermore, depending on the type of business you choose, tax savings or other incentives may also be available when you purchase an existing business. With this in mind, purchasing an existing business can provide stability and potentially higher returns than launching your startup venture.
At Business For Sale Edmonton, we specialize in helping entrepreneurs find the perfect business opportunity in Edmonton. We take the time to carefully review each listing and ensure that our clients have access to all the facts to make an informed decision about their purchase. With years of experience helping buyers locate, evaluate and ultimately purchase businesses for sale in Edmonton, we are ready to help you too!
The Steps to Buying a Business in Edmonton
Are you looking to purchase a business in Edmonton? Whether buying an existing business or starting from scratch, several steps must be taken before completing the transaction. Here is an overview of how to buy a business in Edmonton:
Research the Market: Before making any decisions, it's important to do your due diligence and research the market. Research can include looking into current trends, assessing competition in the area, and evaluating a potential customer base.
Develop Your Financing Strategy: The financial aspect of purchasing a business will likely be the most complex. It's important to understand what resources are available to fund your investment, such as loans from banks or private investors, and determine your budget for the business.
Find a Business For Sale: Once you've determined what kind of business you want to buy, it's time to search for one in Edmonton. Websites such as BizBuySell and Kijiji offer businesses for sale listings – including 'Business For Sale Edmonton' – but you can also reach out directly to brokers or owners who may be selling their business privately.
Negotiate Terms: When you find a business that meets your criteria, it is important to negotiate terms with the seller to ensure that both parties are comfortable with the agreement. This includes setting a purchase price, negotiating payment plans, and other non-financial aspects of the deal.
Finalize the Transaction: After all, parties have agreed to the purchase and sale agreement, it's time to finalize the transaction by registering it with Service Alberta. Now, you are officially the owner of a business in Edmonton!
The Haupt Realty Team can help you through each step of purchasing a business in Edmonton. Our experienced professionals can provide the knowledge and support needed to ensure your experience is as stress-free as possible. Contact us today for more information!