Bungalows For Sale Edmonton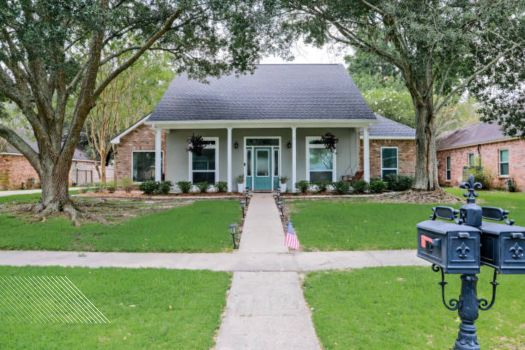 The city of Edmonton is full of unique and beautiful bungalows for sale. Whether you are looking for a cozy cottage, a modern two-story home, or a sprawling ranch-style property, there's something to suit every budget and lifestyle in Edmonton. Our listings feature all bungalows for sale in Edmonton, AB.
When searching for a bungalow, you'll find many options. Whether you're looking for a historic home with character and charm, or a newly built property with all the modern amenities, our listings provide detailed information on each house so you can make an informed decision. You may even encounter rare opportunities, like an infill bungalow in a more established neighborhood.
The Mathew Haupt team is ready to assist you with any questions or requests that you may have. We understand that buying a home is a big decision, and our team is here to help make the process as easy and stress-free as possible.
Bungalows For Sale Edmonton by Price
Introducing Bungalows for Sale in Edmonton
Are you considering buying a home in Edmonton? Bungalows for sale in Edmonton may be perfect for your needs! Bungalows are single-story homes that offer the perfect combination of convenience and comfort. They're great for retirees, first-time homeowners, young professionals, or families looking to downsize.
Our Edmonton real estate professionals agents can help you find the perfect bungalow that fits your budget and lifestyle. With a wide selection of homes available, you can find something that meets your needs. And with our experts on hand, it couldn't be easier!
Bungalows offer plenty of benefits to their occupants. They're typically less expensive to maintain than multi-story homes, as they require fewer repairs and renovations. Furthermore, they are often located on larger lots and have more outdoor space. This is perfect for those who enjoy gardening or entertaining outdoors.
Reasons to Buy a Bungalow Now
Bungalows are a popular housing style in Edmonton, and for a good reason. There are many advantages to investing in a bungalow that makes this an attractive option for homebuyers in the area. If you're looking for homes for sale in Edmonton, consider why buying a bungalow might be the best choice.
First, bungalows are generally more affordable than other housing styles. Since they have fewer levels and often less square footage, they cost less to build, meaning homebuyers can get a lot of homes without spending too much money. This makes them an attractive option to those on a budget or starting.
Another advantage to bungalows is that they require less maintenance and upkeep. Many components, such as roofs and windows, are easily accessible due to the single-story design, making repairs easy and cost-effective. Furthermore, since they have fewer levels, there's also less space for dust or pests to hide, so regular cleaning and maintenance are important but not as tedious.
Types of Bungalows Available
You'll find several types when looking for bungalows for sale in Edmonton. The most common bungalow type is a single-family dwelling with one story and an attached garage. These styles typically have a front porch or terrace featuring large windows to capture natural light throughout the space.
Duplexes are also very popular in Edmonton and come in various styles. These homes offer two living spaces, usually separated by a center wall, with the same amenities as a single-family dwelling. They often feature bright open floor plans, with larger windows for added natural light.
Townhomes are another popular option for those looking for bungalows for sale in Edmonton. These dwellings offer more space and often two or three levels of living space with a combination of single-family and duplex construction. Many townhomes also come with private garages, which add extra convenience to residents.
Benefits of Living in a Bungalow
Living in a bungalow has plenty of benefits. Bungalows are often considered a great starter home – they tend to be smaller, usually one story, and more affordable than other housing options. They're also easy to maintain, as there is no need to worry about stairs or multiple levels. But there are plenty of other advantages to living in a bungalow.
Bungalows can be a great fit for those who don't need extensive space, as they often have smaller main floor plans than larger homes. This makes them ideal for couples or families that would rather focus on quality over quantity regarding their living space. Living in a bungalow can also benefit those looking for more privacy, as many have private yards or decks.
What Are the Advantages of Buying a Bungalow in Edmonton
Monton is a vibrant city with reasons to consider purchasing a bungalow. Bungalows are the perfect choice for those seeking an affordable, comfortable, and stylish option for their home. Here are some of the advantages of buying a bungalow in Edmonton:
Low Maintenance
Bungalows require less maintenance than other home types due to their single-story design. Since there is less square footage, it's easier to keep up with repairs and updates.
Save Money on Utility
Bungalows are often more energy efficient than two-story homes due to their smaller size. This can help you save money on your electricity bill over time.
Ideal for Empty Nesters
Bungalows are ideal for empty nesters without needing a large family home. They provide enough space to be comfortable without being overwhelming, making them the perfect size for retirees and those looking to downsize.
Retain Equity
With the right care, bungalows can retain their equity over time, allowing you to get a return on your investment if and when you decide to sell.
Increased Privacy
Bungalows typically have larger yard space than two-story homes, meaning more privacy for you and your family.
How to Find the Right Home For You
If you're looking for bungalows for sale in Edmonton, it's essential to take the time to do your research and find the right home that suits your needs. Whether you are a first-time Edmonton bungalow homes buyer or an experienced investor, key considerations should be considered when searching for a bungalow in Edmonton.
First and foremost, you should consider your budget and whether or not the cost of the bungalow is affordable for you. You may also need to factor in additional expenses such as renovations, real estate taxes, utility bills, and other home ownership fees.
When searching for bungalows for sale in Edmonton, it is also important to research the neighborhood you are considering. Consider how close amenities such as schools, parks, and shopping centers are to the home.