Working With The Best Edmonton Realtor: What To Prepare?
Posted by Mathew Haupt on Thursday, October 26, 2023 at 7:21:37 AM
By Mathew Haupt / October 26, 2023
Comment

What to DO When Hiring an Edmonton Real Estate Agent?
"Hiring Edmonton top realtor is really important as he can secure a better price, beneficial contract terms, and a more seamless overall process."
It is very important to have a trustworthy and knowledgeable real estate agent with you when you are dealing with the complicated world of Edmonton real estate. Choosing the right Edmonton real estate agent can make all the difference in the process of buying or selling a home. Whether you have purchased a house before or this is your first time, a reliable agent can be of great help throughout the process. Before you start working with the best Edmonton realtor according to your needs, here are some important things you should do to make sure you get the most out of your time with him.
Make your goals clear
It is important to be clear about what you want before you start looking for the best agent in Edmonton. Make sure whether you want to buy, sell, or trade in real estate. Think about your budget, where you want to live, or the property and the features you want in a home. Setting clear goals can help your real estate agent better understand your needs and give you more focused and useful advice pertinent to your goals.
Conduct Your Research
Search for information about the best real estate agents in Edmonton online check for reviews, recommendations, and credentials from past clients. Think about things like experience, knowledge of the local market, and a history of success. To be successful in the real estate process, you need to find the best Edmonton realtor for your needs.
Check Credentials and Experience
When looking at possible realtors, check the licenses, certifications, and memberships in professional groups. Some of the best real estate agents in Edmonton should know a lot about the local market and the business as a whole. Their knowledge of how to deal with different types of properties and market conditions can help you make smart choices.
Ask people you know for recommendations
Talk to family, friends, and coworkers who have recently worked with a great Edmonton real estate agent. Personal references can give you an idea of how the realtor communicates, how well they negotiate, and how professional they are in general. Getting feedback from people you trust can help you narrow down your options and choose an agent who fits your needs.
Make a budget
Figure out how much money you have and make a budget that you can stick to for your real estate deal. Make it clear to your real estate agent how much you can spend so that they can only show you homes that fit your budget. The best real estate agent in Edmonton will help you find options that fit your budget and give you useful information about market trends and possible investment possibilities.
Get the Documentation You Need
Whether you are buying or selling a house, make sure you have all the paperwork you need ready and in order. These could be tax returns, bank bills, property deeds, proof of income, or any other paperwork that is needed. Getting these papers ready ahead of time can speed up the process and show that you care about making the deal go smoothly.
Make a list of questions
Write down some questions you'd like to ask the Edmonton real estate agent you have selected. Ask them how they set prices, how they sell their products, how they negotiate, and how well they understand the current market trends. To build a good working relationship with your realtor and make sure you both understand what's going on throughout the process, you need to be able to communicate clearly.
Know what the local market is like
Learning about the Edmonton real estate market is important. Keep up with changes in prices, market trends, and property trends. Knowing a lot about the market will help you make smart choices and have important conversations with your realtor about how to value your home and negotiate the best deal.
Write down your communication preferences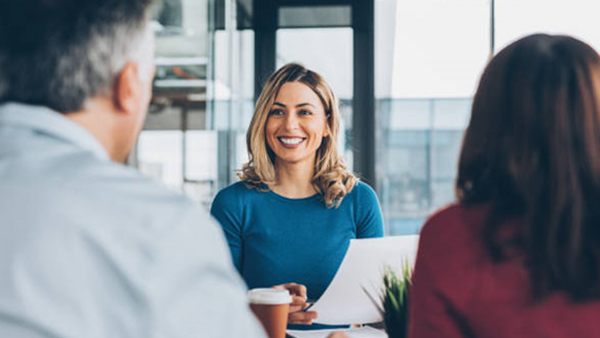 Make it clear to your chosen Edmonton realtor how you'd like to communicate. Figure out the most handy way to talk, whether that's through emails, calls, or meetings in person. Open and regular communication is important for building trust and making sure you get useful information and updates at the right time during the real estate deal.
Be willing to listen to and follow advice
Keep an open mind and be willing to listen to what the best Edmonton realtor has to say. Their experience and knowledge of the industry can give you useful information that could help you make a choice. Take their advice and use what they know to make smart decisions that will help you reach your long-term real estate goals.
Conclusion
When you work with the best Edmonton realtor, your real estate journey will go more smoothly and be more satisfying. You can build a strong working relationship with your realtor and reach your property-related goals in Edmonton's fast-paced real estate market by properly planning and being clear about your goals and expectations therefore, it is recommended to always get in touch with the best Edmonton realtor in order to make the right decisions. By following the tips above you can surely meet a good agent. So, make sure you take these into consideration. Hope this article was of help, if you have any queries feel free to visit our website and drop a question below.