Why You Should Consider an Infill in Edmonton
Posted by Haupt Client Care on Tuesday, December 29, 2020 at 11:45 AM
By Haupt Client Care / December 29, 2020
Comment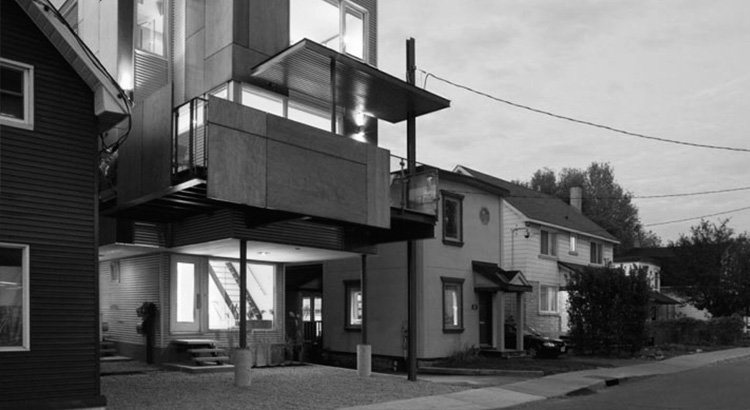 Have you ever thought about doing an infill? If not, that's ok you won't be the first that doesn't know much about an infill, if anything at all.
Lets start off with the question of the hour, what actually is an infill?
An infill is new construction on a vacant or under utilized lot in an established neighbourhood or a business district within a community. They are typically located within the center of a community with infrastructure such as water, gas, and roads already in place. Instead of buying a vacant plot of land, you can tear down your existing home or another house and build there. Infills give you a creative approach to floor plan designs that can create an innovative and appealing home therefore you will maximize the potential of your lot.
View our curated list of new infill homes in Edmonton
There are two common approaches to an infill, one being a knock down of your current home and rebuilding you a new house on the same lot. Two find you an existing property which can be redeveloped using an infill strategy.
Benefits of an Infill in Edmonton
An infill offers a long list of benefits to home owners including but not limited to the following:
1. Staying in your same location and community while majorly upgrading the value of your
home.
2. You can create a complete custom new home of your choosing.
3. You will help neighbouring properties increase in value ultimately benefiting residents in
your area.
4. You will be doing your part in slowing urban growth in areas surrounding already
developed communities.
So far the process of building an infill seems pretty easy right? ... but along with all the great benefits of an infill there is still permits and regulations that are in place and will have to be met before proceeding with the demolition and construction of your property. The permits and regulations for an infill fall into two categories, multi-family homes and single-family homes. Multi- family has the ability to house more than one family usually the style of building being duplexes, triplexes, apartments, condos, or town-homes and the single-family is a free standing home meant for more of a specific number of residents.
Infill Considerations in Edmonton
Whether you build a multi-family home or a single-family home in Edmonton you will have to meet specific design and layout for interior and exterior guidelines including:
1. Height and storeys
2. Building specifications
3. Windows, doors, and balconies
4. Landscaping
5. Layout
So as long as your infill meets current specifications, guidelines, and building codes you will be able to create and design any floor plan or layout you want. With all that being said an infill is a great way to maximize your lot and the value of your home while still being within an already developed urban area or to stay in your same neighbourhood should you do an infill on your existing lot.
BUY.SELL.BUILD.CREATE