Why Meeting With Your REALTOR Should Be Your First Step
Posted by Haupt Client Care on Tuesday, December 29, 2020 at 12:43 PM
By Haupt Client Care / December 29, 2020
Comment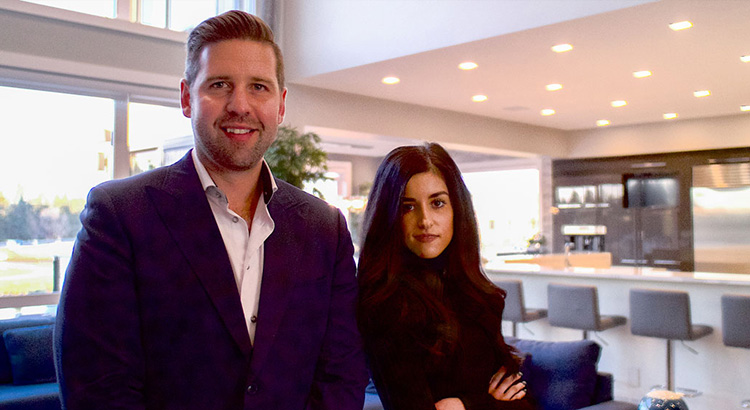 While the home buying process is exciting, you get to start a new chapter of your life in a new home or maybe even a new city too. While this process is exciting it can also leave you feeling very over whelmed and wondering where to start… Do I speak to a lender first, or maybe a mortgage broker, but maybe I should take to a realtor fist and see whats out there? Well firstly lets take a long deep breathe and relax, I am here to help you and hopefully answer your underlying questions you have about buying a new home. This article was designed to show you the best steps to take in your home buying process to make it go a smooth as it can.
Most people usually think when they first decided to buy a house that you have to start with the bank but regardless of what bank you choose they will have have strong criteria that must be met in order to proceed with your mortgage loan.
Our recommendation here at District Realty Solutions would be to meet with your Realtor first. Your Realtor will know the market. They can do a comparative market analysis on the area you wish to purchase in or the area where your selling from to see what has sold and for what price in the last year in that area. Your Realtor can also help you find a broker or lender to put your mortgage financing for your home purchase in place.
** Side note: Your Realtor doesn't benefit from putting your mortgage in place so ultimately they will go with whats best for you in the situation.**
We will wade through the paperwork and legal documents that come along with buying a house so your day to day activities will be interrupted as little as possible, we will also keep up with the progress of the lenders and do follow ups on hows it going and if they are getting it done within a timely manner.
Some questions you might ask your Realtor that they can answer being that they know the market would be: Will rates go up or down? Where are the best schools? where is the best transit systems? How will the economy effect home prices? When is the best time to buy or sell? Those just being some of the many options of questions that your realtor will be able to answer for you.
"There is no such thing as a stupid question" pretty sure we've all heard that once or twice in our lifetimes. Here at District Realty Solutions we pride ourselves on that so, ASK AWAY we are happy to answer any and all questions.
A big thing to mention is you should feel that your Realtor can connect with you and understand what is important for your family and you in a new home because ultimately we are finding a home suitable to YOUR needs and wants. We are here to represent YOU and YOUR BEST INTERESTS.
That brings me to my next thoughts and these thoughts are probably ones that many of you reading this have…
Do your hire the first Realtor you meet?
That is a big NO NO, interview a few, get a feel for what style you like, who you connect with and who you feel will do the best job for what you are looking for. With that being said it doesn't mean the first one your meet will be a no it may just be the one you go with but we encourage to browse around a bit and go with the one that left the best impression, whether they were interviewed first or last it doesn't matter. They always say "go with your gut" so whichever one made you feel the most comfortable and helped you with your needs might be the right choice for you.
Do you sign a contract?
Singing contracts are a personal preference and we can't tell you if you should or shouldn't but if your selling your home we would recommend signing a contract but only after you have chosen the Realtor that you believe best suits your needs. The one you choose doesn't necessarily have to come to you with the highest price but if your goal is to sell your home a home that is priced competitively for the current market will generally see offers within the first few weeks. Listing your house higher than the current market is still an option but you may not see any offers for months. If then you decide to list your house at a lower price doesn't mean it will then see offers within the first few weeks of dropping the price because your best buyers have generally already moved on so that is something to consider if deciding to list high at first.
** The best Realtor to hire when selling is the one that prices the home for a 30 day sale**
If your buying you should only sign a contract once your sure the realtor you have picked makes you comfortable and if they request one but still in this situation this choice to sign a contract is still up to you.
** Buyer contracts are not required** but with that being said it will make your Realtor feel more comfortable that they are protected investing their time, energy, and knowledge in you as a client.
Hopefully this article has made you as a buyer or seller feel more at ease with the process and gives you a direction to start with when buying or selling your home. Here at Haupt Realty our first priority is YOU as the client and we feel meeting with us you will feel at ease with the process and have the home of your dreams in no time!