Top 5 Patios to Visit in Edmonton - Summer 2021
Posted by Haupt Client Care on Wednesday, June 9, 2021 at 11:03 AM
By Haupt Client Care / June 9, 2021
Comment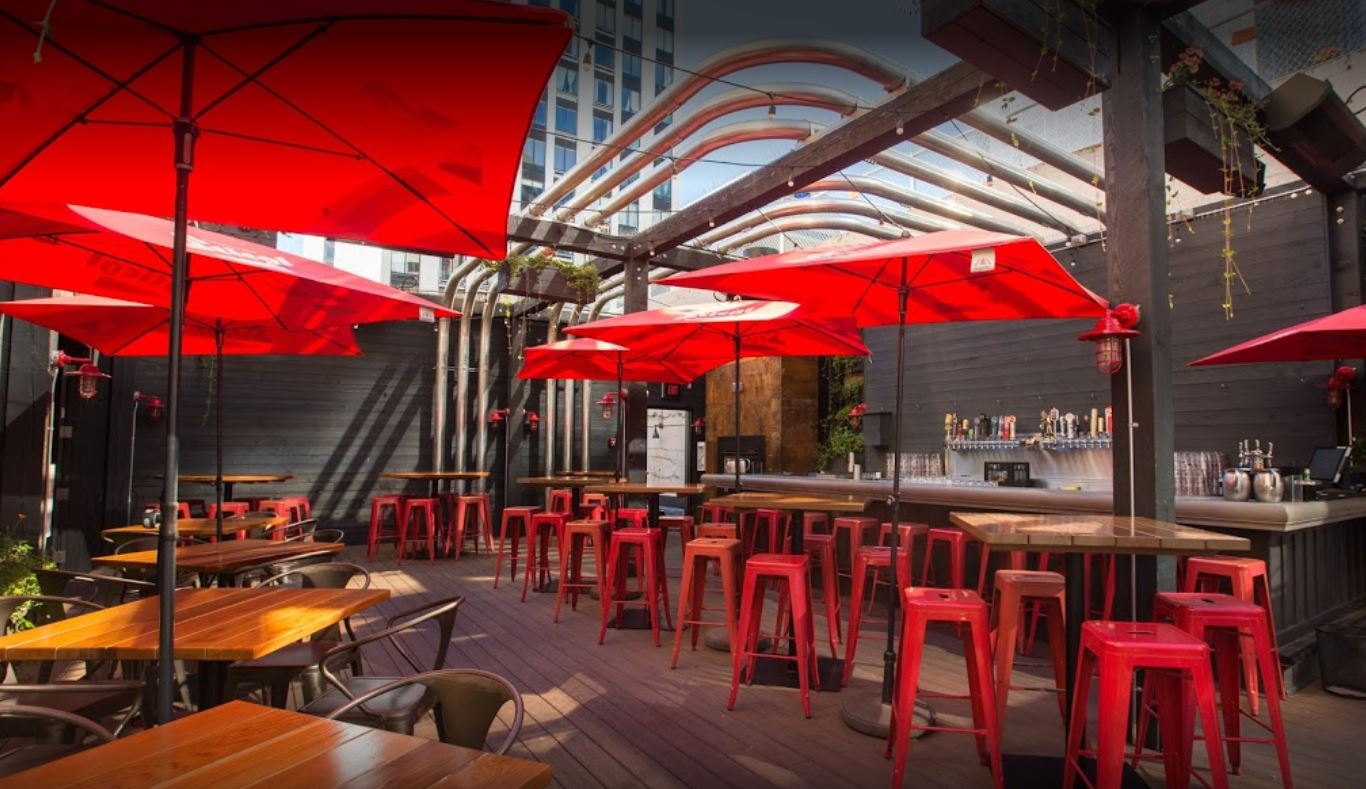 Now that we are getting into Summer 2021, we thought we would put together a list of some great patio options for summer in #YEG - if covid gave us one thing it was definitely a re-vibed and re-charged PATIO SCENE! Our top 5 patio choices for summer '21 and there is one for everyone, from the southside to downtown to Whyte Ave and to the best weather friendly options!
OUR TOP 5 EDMONTON PATIO'S FOR SUMMER '21:
1. Craft Beer Market Located at 10013 101A Avenue NW (off Rice Howard Way) With their recent GLOW UP Craft Beer Market is ready for summer 2021! The expansive rooftop patio is a great place to hang with friends! Craft features a great food and drink menu as well!
2. 104 Street - Downtown Located from Jasper Ave to 104th Avenue 104th is sure to impress this summer with all the fabulous spots on the street opening their patios into the street to accommodate more room for dining! The list of spots includes DOSC, Bottega, Tzin, Mercer, Kelly's Pub, Baijiu and so much more!
3. Canadian Brewhouse – Windermere Located at 6093 Currents Dr. NW This patio had to have a spot on our list! If you live in the Southwest or even if you don't, this PATIO DOES NOT DISAPPOINT! It is a huge rooftop patio with covered and uncovered options for dining. It truly is the best patio outside of Downtown and Whyte Ave for vibes and having a good time!
4. Blues on Whyte Patio Located at 10329 82 Ave NW THIS IS THE IT PATIO on Whyte Ave for SUMMER 2021! New to Whyte Ave as of summer 2020 this patio has yet to disappoint, and it got even better and BIGGER for summer of 2021. It features comfy lounging, great vibes, large tv's to catch sports, and a little birdie told us it will also feature live music!
5. Local – Downtown Located at 11228 Jasper Ave NW Local is a classic for the patio scene in Edmonton, it has a great vibe for getting the party started. With games and tables set up for easy socializing this is a no brainer! It has great indoor and outdoor dining options based on what you are feeling that day. It features good food and even better drinks! This is usually where the party is at on a hot Edmonton Day!
6. Cactus Club – Downtown Located at 11130 Jasper Ave NW We of course had to include this one just because they have the best indoor/outdoor patio in the city, it is out of the elements and always warm if it is cool outside, so it is perfect for those chilly summer nights. Not to mention the great atmosphere, food and of course drinks! Will you be doing any "Patio-ing" this summer?! If so definitely let us know if you have checked out any of these great spots and what you thought! Cheers, The Haupt Realty Team