Selling Luxury Real Estate in Edmonton
Posted by Haupt Client Care on Sunday, January 3, 2021 at 4:33 AM
By Haupt Client Care / January 3, 2021
Comment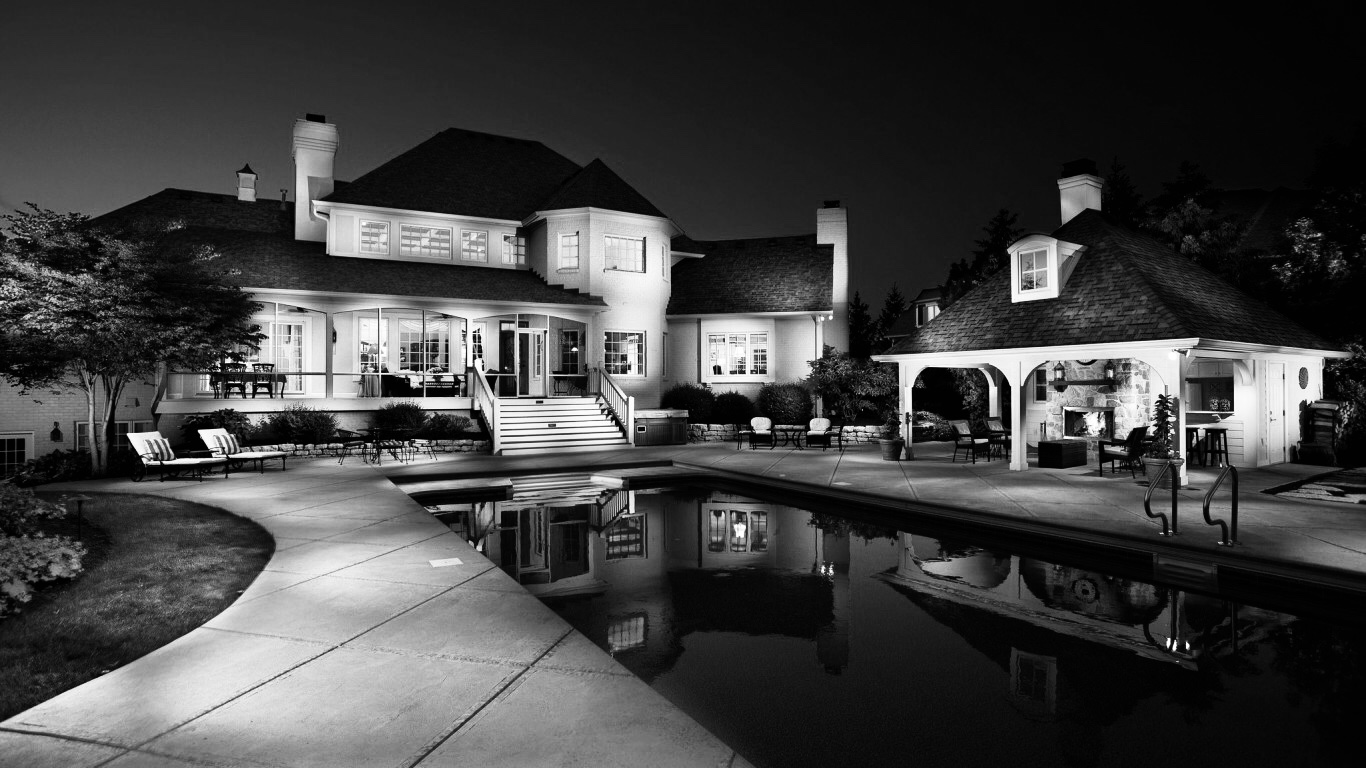 We thought this would be an appropriate time to discuss the Luxury Real Estate market in Edmonton as we have acquired a few listings over the past month in the high end real estate category. High end real estate isn't always just about a massive palace on a lot surrounded by other massive palaces. It can also be in land value as well, the view and the location place a huge factor in a luxury real estate lot. whether it be a massive high end home or a spectacular lot we have come up some ways of selling high end real estate to high end clients and the niche that comes with it.
Make sure to check out our Edmonton Luxury Home Search
Defining
"Luxury Property"
It's important to understand what features characterize a luxury property before you invest because a high price tag alone won't put a property in this category. "It has to be unique and exclusive, in a good way in a desirable way. People who are wealthy will pay a premium for something that's perceived to be superior," says Randy Char, senior vice president of operations at One Queensridge Place, a luxury high-rise located just minutes from the Las Vegas strip.
So what really does go into selling luxury real estate? What do the people want? And what can that property offer that others can't?
Is the home priced right? Pricing high end real estate correctly from the beginning is extremely crucial. A common mistake made buy the seller of the property is picking the real estate agent that comes to the table with the highest value of your property, this however isn't always what you want. It's very important that high end real estate is priced competitively and aggressively from the very beginning to attract more potential buyers. It is however more common for a luxury property to sit on the market for longer than an lower scale more affordable home, but with the right tactics starting from pricing it right it should move faster therefore ultimately maximizing your return on investment. Finding the right Realtor to sell your luxury property is very important from the start. There are many steps that go into selling luxury real estate and just pricing the property right is only the first one as there are usually not many perfect comparables out there when it comes to luxury real estate as they are all there own unique style. Your Realtor will have to do an extensive comparable market analysis that could take hours to determine a that competitive and aggressive price point we discussed earlier.
How will the luxury home be marked? When a luxury home enters the market at a competitive price point it can sometimes market itself, however though there are a few other strategies used to get the process moving forward faster.
INTERNET INTERNET INTERNET INTERNET
is now the biggest marketing tactic for real estate, getting the listing up on the Realtors personal website and blog (it is very important for Realtors to have their own website and blog now a days, as it is a responsive platform for your audience), put it on social media such as a Facebook page, an Instagram page, etc. It is important to select a Realtor that will explain to you how the luxury home will be marketed, how it will be marketed, and how frequently it will be market, so talk to them about that they have to offer as far as marketing strategies go.
What will the quality of the photos, videos, and virtual tours be? Have you ever heard that old saying "quality over quantity"? I think everyone has by now and it definitely applies to this portion of selling luxury real estate. 90% of buyers start their home search online... (as mentioned above in the marketing section), so its critical for the photos and videos to be outstanding to lure potential buyers to want to view the property in person. Taking photos of a luxury property entail a few things being the right lighting, the amenities need to be captured, as well as highlighting the spectacular location. Even though pictures are worth a 1000 words videos or a virtual tour can be worth even more than that, it can sometimes be the defining factor if a luxury property sells or not. A video is a great way to let the potential buyers walk through the property from the comfort of their own home and gives them the feel they are actually there without actually being there.
Are you selling at the right time? Timing is everything especially when it comes to luxury real estate even more so that non luxury real estate. Your Realtor should be well versed in the area and know what the prime times are to sell the type of luxury property you have, whether it be a home or a spectacular piece of land to build your dream home. Generally the market is hotter in Edmonton in the spring summer but sometimes luxury real estate is in a market all on its own.
Is the location and lifestyle being portrayed properly? Luxury properties are often made luscious not only by their value but by the location and what they have to offer. Privileges such as yacht clubs or clubhouses, or private golf courses are all amenities that should also be showcased within the property as a selling feature. Another reason to do a virtual tour of the property is to showcase the living lifestyle the property has to offer as well as the location and views it has.
Can you be patient? Selling luxury real estate isn't always a short walk through the park, the seller. of a luxury property needs to understand that patience is an important part of the process of selling. selling high end real estate generally will always take longer than a no high end property. The biggest reason why they take longer to sell is many people have ability to obtain an average mortgage of $350,000 - $500,000, once you pass that high $900,000 mark you won't come across as many buyers that have that kind of money entering the market on a daily basis. So patience is a must but with all the tactics discussed above and the right Realtor with the right experience a buyer will surface!
Selling a high end home presents a different level of difficulty and a somewhat bigger challenge for your Realtor than a non high end home but following what we have mentioned above will get your luxury property moving in the mark and sold as fast as possible smoothly and effectively.
Thanks for reading!
Happy Tuesday!
www.hauptrealty.com