Receive 5% Cash Back on the Purchase of a Home - What's the Tea?
Posted by Haupt Client Care on Monday, January 4, 2021 at 1:51 PM
By Haupt Client Care / January 4, 2021
Comment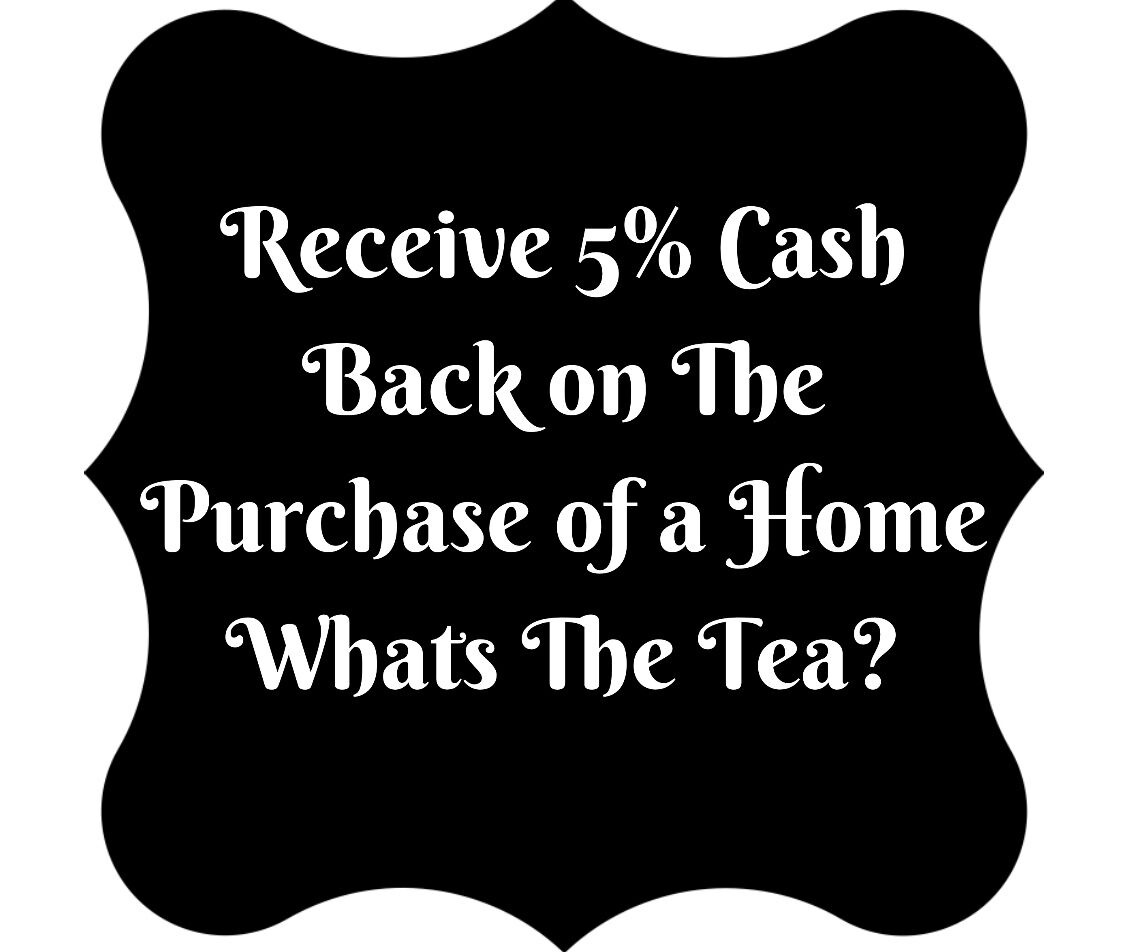 When you purchase a home, you may find that you need some extra cash. You might want to pay off outstanding debt, renovate, purchase furniture, or simply have a cash buffer during the first few months of homeownership. Fortunately, some Canadian lenders offer mortgages that give you a cash back rebate when you take out your mortgage.
With a cash back mortgage, your lender advances you a cash lump sum when your mortgage closes. The most common sum you receive is 5% of your mortgage amount but it's possible to get between 1% and 7% depending on the lender you choose.
Let's look at an example with someone purchasing a $350,000 home and putting $70,000 down (20%). They've opted for a 5-year fixed mortgage rate of 3.79% offering 1% cash-back.
Home Value: $350,000
Down Payment: $70,000
Step One:
Calculate the mortage: $350,000 - $70,000 = $280,000
5 Year Fixed Rate: 3.79%
Cash Back Percent: 1.00%
Step Two:
Calculate the Cash Back Amount: $280,000 x 1.00% = $2,800
** This scenario would leave you with an amount of $2,800.00 as your 1.00% cash back return on your mortgage.
Here is a list of common Canadian Lenders that offer cash back mortages and what the percents are typicallly with each individual lender:
RBC: 4-7% Cash Back on a 1-10 Year Fixed term
CIBC: Up to 5% Cash Back on a 3,4,5,7,10 Year Fixed Term
SCOTIA BANK: Up to 5% Cash back on a 3, 4, 5, 7, 10 Year Fixed Term
TD: 4% Cash Back on a 5 year Fixed Term
ATB: Up to 4% Cash Back on a 5 or 7 year Fixed Term
When Does a Cash Back Mortgage Make Sense?


The cash rebate you receive when you get a cash back mortgage is tax-free and you can use it for any purpose. Some of the most common uses are:
> To pay for closing costs, such as legal fees and land transfer tax.

> To supplement cash flow during the first few months of home ownership.

> To pay for renovations or furniture purchases.

> To invest, or put into savings.

> To pay down high interest debt.
Contact me today if you would be interested in learning more about receiving a cash back percentage on your home purchase!