Housing Market Forecast for Edmonton 2017
Posted by Haupt Client Care on Tuesday, December 29, 2020 at 12:50 PM
By Haupt Client Care / December 29, 2020
Comment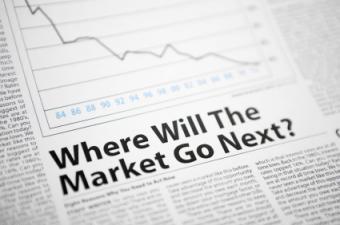 Well here we are 2017! It seemed like yesterday we hit 2000 a millennial that most of you reading this got to experience but will never see again, and WOW was that an experience of a lifetime! Then there was 2012 when we all thought the world was going to end according to the Mayan calendar, but of course that did not happen because here will are in 2017!
First off Haupt Realty would like to wish everyone a Happy New Year!
Now lets get down to what we really are here for the 2017 forecast for the housing market... uuuuh I know that possibly could be a scary thought with the inauguration of Donald Trump and all, oh and I forgot our lovely carbon tax Alberta has implemented.
Im going to get right down to the nitty gritty and give it to you straight so here we go... It has been predicted that Edmonton real estate faces another year of slow sales and declining prices for 2017. So far according to Global News Martin laird is optimistic, "Alberta housing will stabilize in 2017" he said largely due to the price of oil slowly climbing back up and all oil-related layoffs having worked their way through the market already.
With that being said about the housing industry in Alberta it isn't all good news for first time home buyers...
They will have to come up with larger down payments and qualify for higher mortgage rates which likely means they will be buying cheaper homes or renting a home instead. "2017 is the most difficult year for a first-time home buyer in the last 10, easily" said Martin Laird and its going to get harder as the year goes on, he thinks, "Mortgage rates will rise and we will finish 2017 with higher mortgage rates than when we started 2017".
The 2 reasons that have come up for this are as follows:
The first reason being the government reduced the number of mortgages that could be insured, said laird, and lenders will want to compensate for the added risk by charging consumers a little more.
... and the second reason, he said, is DONALD TRUMP... shocker hey?
It is being estimated though that the average Canadian home (including condos) will climb roughly 2 percent this year, which will peg this year's overall home price at $448,900. Home ownership is pegged as a part of the real Canadian dream and this will help drive demand for home sales. Unemployment overall is really low so people will continue to buy and most within the next five to ten years which still drives demand for home sales.
Canada Mortgage and Housing Corporation highlights that multi-unit housing starts will move lower in 2016 and will follow into 2017. MLS sales will post a modest increase in 2017 and Edmonton's apartment vacancies will continue to rise. The pace of sales in the existing home market are not expected to gain momentum until mid 2017 when the economic situation begins to improve. This will lead to a modest increase in home sales in 2017. The market has currently tilted in favor of the buyer in Edmonton, and are expected to continue into 2017, by mid 2017 improvement in our economy should support an increase in demand and improve the market balance.
Hopefully you as a buyer are seller are not scared off the housing market now for 2017, I know it seems over whelming but finding the right Realtor can really help you understand more about the housing market and what will benefit you. District Realty Solutions has your best interests in mind and will work together with you to get the best possible outcome on your existing home or your future home you want to purchase. Let us do the work for you and find you your dream home that suits your needs and wants.