Full House Lottery - Cheers to 25 Years
Posted by Haupt Client Care on Saturday, August 4, 2018 at 11:02 AM
By Haupt Client Care / August 4, 2018
Comment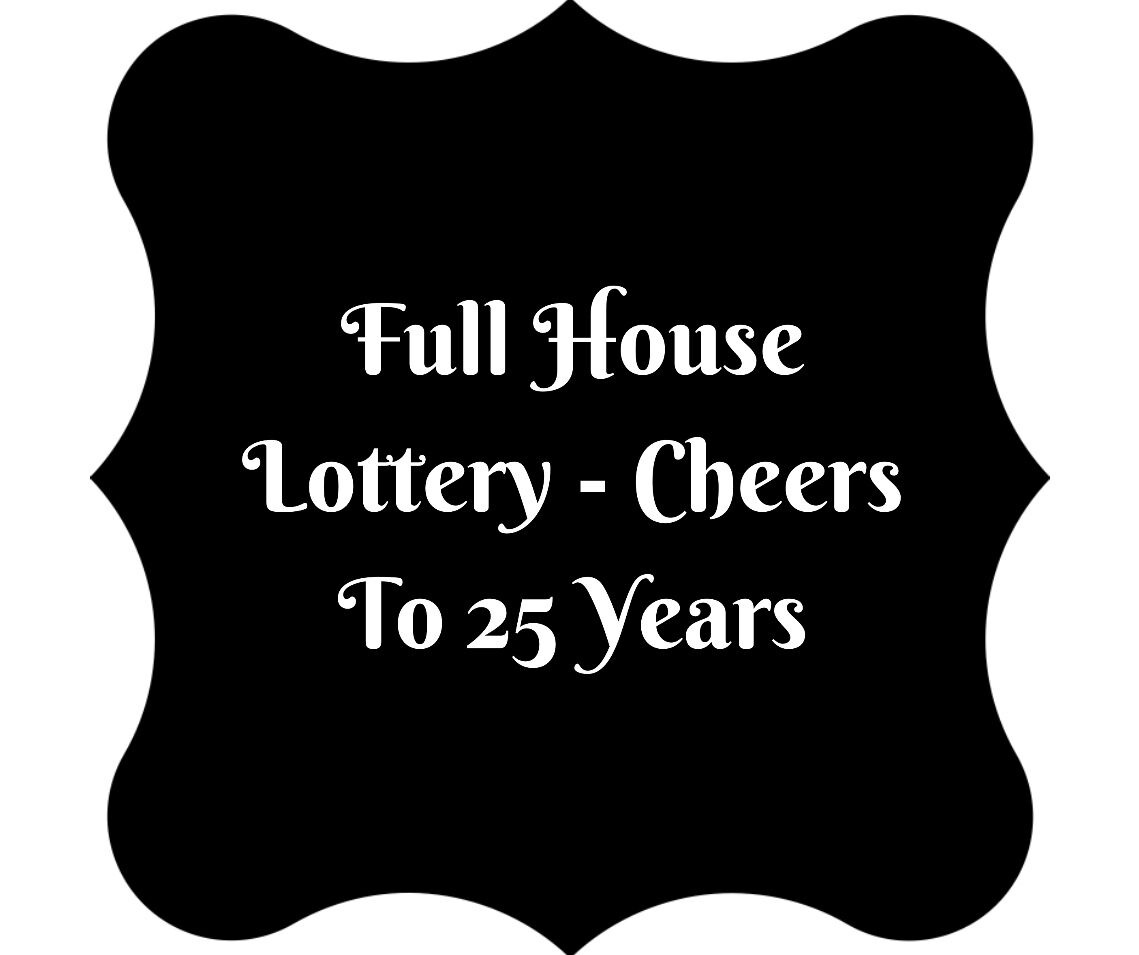 CHEERS TO 25 YEARS!
The Full House Lottery Charity Foundation is celebrating 25 years this year! Over the last 25 years the Full House Lottery has raised over 77 million life-changing dollars and many many different parts of our healthcare system, I'd say thats worth celebrating!
"Our Hospitals wouldn't be the same without Full House Lottery's supporters. For that, we thank you. More importantly, millions of our patients thank you. Patients who've benefited from world class facilities like the Mazankowski Alberta Heart Institute and the Lois Hole Hospital for Women - as well as 25 years worth of healthcare innovations!" - www.fullhouse.ca
This year your tickets will support:
1. University Hospital Foundation - to enhance emergency care.
"Saving more lives than ever"
The University of Alberta Hospital's emergency department, northern Alberta's only Level One Trauma Centre, is helping 20% more patients than it was designed for. Your tickets will fund a much-needed expansion filled with the latest medical technology. This includes a new Rapid Assessment Zone—providing patients with complex health concerns even faster access to life-saving care.
2. Royal Alexandra Hospital Foundation - to advance women's health
"Creating specialized care for tomorrow"
The Lois Hole Hospital for Women is on its way to becoming Canada's leading women's hospital. Your support will help achieve that vision. Innovative research is leading to remarkable outcomes in women's care—from ovarian cancer treatment to maternal healthcare. Your support will help fund our next important breakthrough.
PRIZES THIS YEAR:
GRAND Prize 1 - THE LAMIA (2030 Ware Road NW)
$2,235,145 (home + $25,000)
GRAND Prize 2 -
Option 1 - THE EVORA (2011 Ware Road NW)
$1,720,800 (home + $10,000)
Option 2 - THE HARMONY (2011 Ware Road NW)
$1,700,000 (home + $10,000)
Earlybird Prize - Downtown Condo + BMW '18
$606,856 (Ultima condo + BMW i8 2018)
Trips:
1. Easter Island and Santiago, Chile
MOAI STATUS ADVENTURE
$11,727
2. Tokyo, Japan
ZEN TEMPLE EXPERIENCE
$10,300
3. Kerala, India
HOUSEBOAT EXCURSION
$9,983
4. Stockholm, Sweden
VIKING TOUR
$9,590
5. Croatia
GAME OF THRONES TOUR
$9,822
6. Cook Islands
TROPICAL LAGOON SNOKELING
$10,249
Vehicles:
1. 2018 Porsche Boxster $89,183
2. 2018 Jaguar 35T Prestige $75,066
3. 2018 Range Rover Evoque SE $62,018
4. 2018 Ford F-150 Special Edition 4x4 $60,426
5. 2018 Indian Chief Dark Horse (Motorcycle) $22,581
TICKETS AND PACKAGES
$100 each
3 for $250
5 for $375
10 for $575
Loyalty Draw
Sales deadline March 14, 2018
Draw April 5, 2018
Early Bird Draw
Sales Deadline May 10, 2018
Draw May 31, 2018
Final Draw
Sales Deadline June 7, 2018
Final LIVE Draw July 6, 2018 (Live on CTV)
EXTRAS:
1. THOUSANDS-A-DAY GIVEAWAY
"Buy your Thousands-a-Day Giveaway ticket for your chance to win thousands in cash EVERY DAY in July! With daily cash prizes from $10,000 to $50,000, the total winnings are a whopping $450,000! Happy Winiversary to you."
Tickets:
1 for $20
5 for $50
10 for $75
Deadline June 7, 2018
2. 50/50 EXTRA
"Keep posted as we update the 50/50 counter daily. There's a chance you can win up to $1,000,000. Winner gets half the pot. $400,000 guaranteed minimum prize."
Tickets:
1 for $10
5 for $25
15 for $50
Dealine June 7, 2018
DRAW JULY 4, 2018
Hours and Location:
1134 Wahl Place NW, Edmonton AB
Mon-Fri 1-8pm
Sat/Sun 10am - 5:30pm
VISIT fullhouse.ca for more information!
**All rights to this information provided above goes to the fullhouse.ca**