First Time Home Buyers: What you Need to Purchase your First Home
Posted by Haupt Client Care on Tuesday, January 5, 2021 at 2:47 PM
By Haupt Client Care / January 5, 2021
1 Comment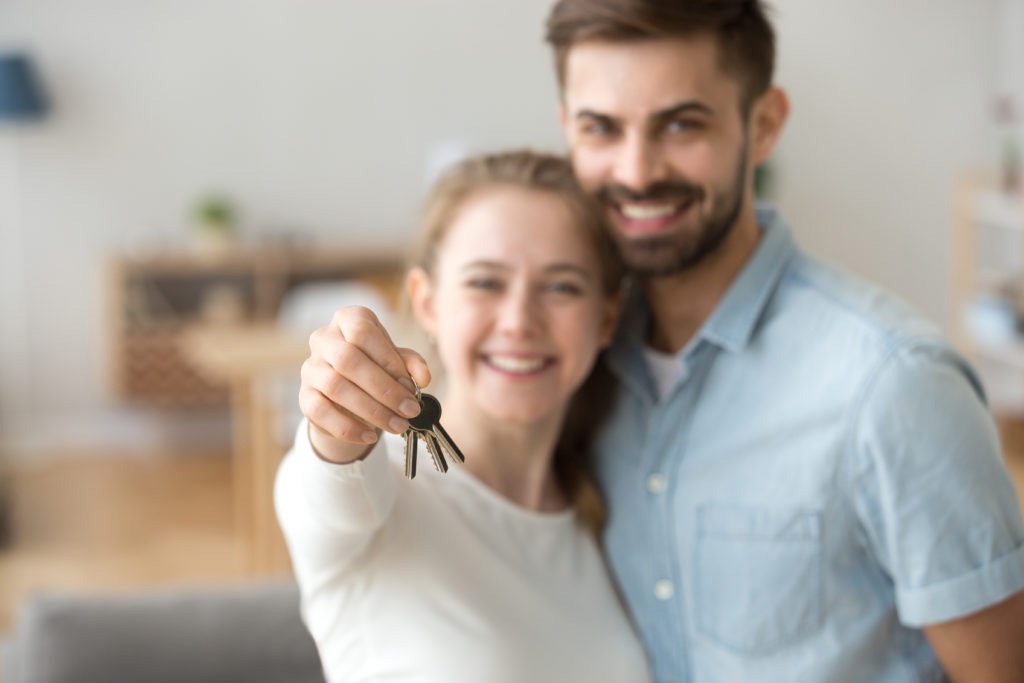 Buying your first home can be stressful. You probably have a ton of questions about what you need and how much things are going to cost, but you may have no one to ask! That's where I come in! In this article you'll learn approximately how much you will need to save, what you will need to look for, and who you may need to contact! You can also refer to some of the previous articles for more information about buying a home!
Costs
How much is everything going to cost? How much do I need to have saved? These are the questions most first time home buyers are asking. I'm going to break down the costs for you relatively specifically so you can get an accurate estimate of what you will need to do in terms of saving! So Grab a pen and some paper (or your ipad and apple pen, cause this is what we do these days) and get ready to jot down some notes!
Down payment
The amount that you're going to pay for your down payment is going to depend on how much the home you are buying is! Typically, if it is less than $450,000, you will only be required to pay 5% of the cost as a down payment. Although if your mortgage cost is under 20%, you will have to pay mortgage insurance, which is typically 1.25-3.15% of the mortgage amount. This is usually added to your mortgage amount.
Other costs you will have to pay
Adjustment costs- If the previous owner paid any utility fees past the closing date, you will be required to reimburse them for this. This will typically be $300-$500, but you will not always run into this problem.
Legal fees- You will need a lawyer for specific paperwork you'll be filling out. It is important to know what the lawyer is charging you before you sign anything. The cost for your legal fees will typically range from $500-$1000.
Title insurance- Title insurance is a one time cost that is not mandatory, but is suggested. This will protect you against any challenges you could encounter in terms of ownership to the home. This will usually cost around $300.
Property insurance- Property insurance will provide financial reimbursement in case of damage or theft to your home. This will typically cost $700-$1000 at closing. You will then have to pay this fee annually.
Moving expenses- This will vary depending on how you decide to move all of your belongings. This could just be the cost of supplying some beer and feeding your friends, or it could be the cost of a well insured moving company.
Utility service charges- Depending on your service providers, the cost will vary when it comes to moving your utilities. This typically won't cost more than $50 per utility.
Costs you might have to pay
Property appraisal- Oftentimes your mortgage provider will require you to get the property you're purchasing appraised at your own expense. Typically this will cost anywhere from $300-$500. This price will increase if the house your purchasing is very large, unique, or if it's located in a rural area.
Property survey- Another cost that may be requested from your mortgage provider is an up to date survey (if the previous owner doesn't already have one.) This will cost you about $1000-$2000. But be sure to ask your lender if they are willing to accept Title Insurance instead, many of them do.
Home inspection fee- Although it is not mandatory, A home inspection is always a good idea. This will ensure that there is nothing wrong with the home that may cause you problems in the future. This could cost you anywhere from $300-$600, but it is definitely an expense that is well worth it!
Estopple certificate fee- This will only affect you if you're buying a condominium, or an attached unit. This certificate will inform you of any outstanding fees the previous owner has and the amount of unpaid interest owing on any fees the building/complex may have. This will cost you around $100
Brand New Home Expenses
If you decide to build a home, or buy a home that is brand new, these are some fees you'll be required to pay
Goods & Services Tax (GST)- If you buy a home you will have to pay GST on the home. This will be 5% of the purchase price.
New Home Warranty- This fee is mandatory if you're building a new home in Alberta. This is a flare rate of $2000.
Everything that I've laid out in this article should give you a good idea of what you want to have saved up before investing in a property. Remember that all of these costs are subject to change depending on where you're looking for a home, and how much your budget is. Be sure to check out some of the other articles we have about buying a home to answer any other questions you may have. Good Luck on your journey!