Edmonton Real Estate Market Predictions for 2019
Posted by Haupt Client Care on Monday, January 4, 2021 at 1:59 PM
By Haupt Client Care / January 4, 2021
Comment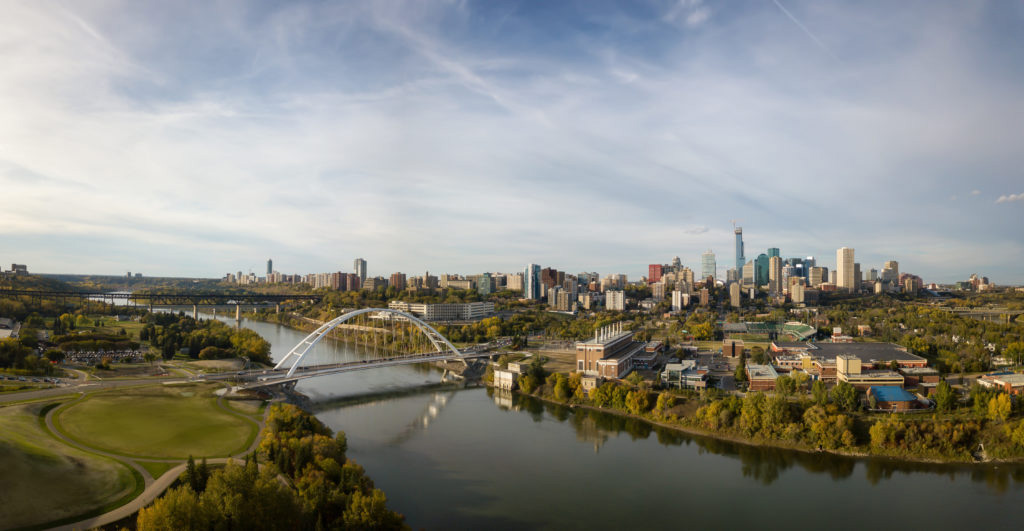 Will Edmonton's real estate market crash? Or will it start to stabilize?
Canadian home prices expected to increase by 1.7 per cent in 2019.
Rising interest rates will be a key factor affecting housing affordability in 2019
Thirty-six per cent of Canadians are considering a home purchase in the next five years, down from 48 per cent at the same time last year
Sixty-five per cent of Canadians said they do not want to live near a retail cannabis store
Alberta's housing market continues to feel the effects of the last "oil price shock" but things should begin to pick up as early as next year, a senior analyst with Canada's national housing agency said Monday.
In its housing market outlook released Tuesday, the agency said total housing starts in Edmonton in 2018 are projected to decline from 2017 and remain flat in 2019 but new housing starts are expected to make modest gains in 2020 as inventory levels decline.
Canada Mortgage and Housing Corporation's James Cuddy said, "a weak economy, unemployment, out-migration and lower investment levels sucked a lot of energy out of the housing market following the recession in 2015."
In the new home market in 2015 there were 17,050 housing starts in Edmonton. That number dropped to 10,036 in 2016 but climbed to 11,435 in 2017. The low-end forecast for 2018 is 10,600 but the high-end estimate puts it closer to 11,400.
"Builders have recognized that inventory levels aren't quite high because of lower demand and therefore (we are) expecting them to pull back the amount of activity in terms of new housing starts going forward," Cuddy said.
"The inventory is the big part of the story."
"Once the economy starts to pick up again and some of the units become absorbed, further down the road in 2020, activity will pick up in the new homes sector. There will be a moderation in activity in general."
The number of sales in 2015 peaked at 20,888, then dropped to 19,432 in 2016 before climbing to 19,529 in 2017. For 2018, the low-end forecast is estimated at 18,500 and 19,300 at the high end of the spectrum.
The report goes on to say that average home prices have dropped 1.5 per cent from Sept. 2017 and prices are estimated to be lower at year-end compared to 2017.
Through nine months of 2018, the average price in Alberta was approximately $390,000, down 2.6 per cent from the same period in 2017.
The report adds that "Edmonton is currently experiencing elevated levels of completed and unabsorbed inventory in the homeowner and condominium segment that are largely being driven by single-detached units."
"On the demand side, we've seen a lot of positive signs in recent months," Cuddy said pointing to improved employment growth numbers, growth in earnings and a "resurgence" in interprovincial migration.
"Ultimately it should help to absorb more units that come onto the market.
Housing markets across the country have stabilized in 2018, after the unprecedented increases in average sales price that many markets experienced in 2017. It is anticipated that the market will continue to stabilize, as Canadians will start to feel the pinch of higher interest rates as they move forward with their home-buying plans in 2019. A recent survey revealed almost one-third (31 per cent) of Canadians said higher interest rates have not affected their ability to get an affordable mortgage thus far. However, this is expected to change in 2019.

Slowing economic conditions in Alberta have contributed to a decrease in average residential sale prices in Edmonton, from $393,003 in 2017 to $379,539 in 2018. While economic recovery is expected to take some time, the luxury market is thriving, with prospective investors in cannabis and migrant speculators driving this new segment. Meanwhile in Calgary, the market is expected to stay relatively flat in 2019 due to its reliance on the oil and gas industry, and further real estate hindrances like the mortgage stress test.
"But if you look at the market as a whole; it is moving in the right direction in terms of balancing supply and demand."
Information taken from newswire.ca as well as 
edmontonjournal.com