Donald Trump's Projected Impact on Canada's Housing Market
Posted by Haupt Client Care on Tuesday, December 29, 2020 at 12:55 PM
By Haupt Client Care / December 29, 2020
Comment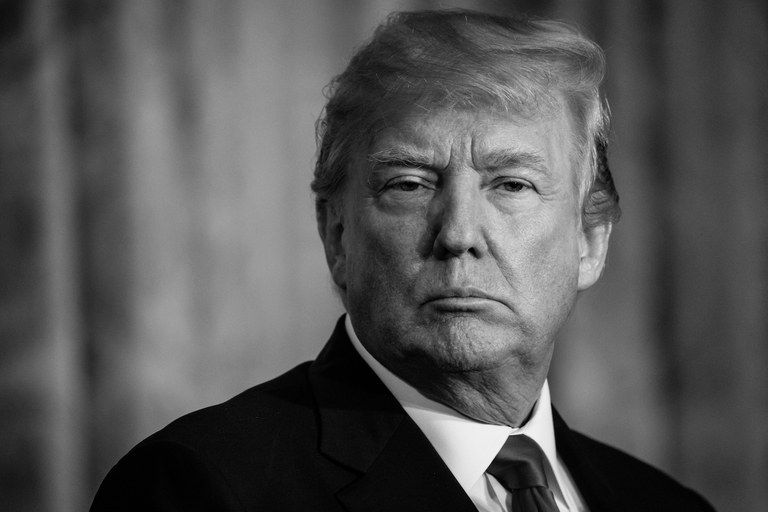 I think we all have heard of the newest president of the United States... Donald Trump. His official inauguration was January 20, 2017 to be the 45th president, but trust me when I say people have been talking about him long before that day. Now that he is officially president there have been some changes and more to come for the U.S. but what does that mean for Canada? Does it have good or bad impacts on us?
Some of the big topics being discussed on how Trump will impact Canada are trade, the Keystone XL pipeline, climate policy, travel/immigration, and the housing market.
TRADE
Canada and the U.S. are as different as can be on their outlook of trade right now. Trump has demanded a renegotiation of NAFTA, the North American Free Trade Agreement. Any new agreement would have dramatic impact on Canadian businesses and the flow of goods between countries. Trump stated that if there is no renegotiation of the agreement he will cancel it - that statement may cause jitters in Canada as we send over half of our exports to the south. Trump's administration tried to down play the the change of NAFTA on Canada, but Ottawa's representative to Washington, David MacNaughton, has stated Canada is trying to avoid becoming "collateral damage".
KEYSTONE XL
Trump favours the construction of the Keystone XL pipeline from Alberta. A campaign document suggested he's encouraged TransCanada Corporation to reapply.
If Trump is serious about proceeding with the Keystone XL pipeline, it could be welcoming news for the Canadian government. Canada's prime minister, Justin Trudeau, said he has discussed the pipeline with Trump since the November election. Trudeau reiterated his support for the pipeline project to trump during discussions of it, and that he has supported it for many years due to the fact that it will increase good jobs for Albertans and lead to economic growth.
CLIMATE POLICY
Trump has taken steps to revive the keystone XL oil pipeline from Alberta, which Obama's administration blocked. Trudeau welcomed Trump's move on keystone XL, and made ambitious emissions-reduction promises at the Paris conference last November and wants Canada to have a national carbon-pricing program, but Trump's rise to power has threatened to upset that.
TRAVEL & IMMIGRATION
Trump closed off the U.S. borders, such as building a wall along the Mexican border and banning Muslims from entering the country. Trump created world confusion on whether and how foreigners and dual citizens, including Canadians, could visit the country. Canada gave clarification that the ban would not affect Canadians with dual citizenship from the seven countries (Iran, Iraq, Libya, Somalia, Syria, Sudan, and Yemen), as the U.S. government state initially said it would. The Canadian government stated on Jan. 28,2017 that "we have been assured that Canadians travelling on Canadian passport(s) will be dealt with as usual". Refugee advocates are pressuring the Canadian Government to do more to keep its borders open as Trump's immigration policies take effect.
Lastly, will Donald Trump affect the Canadian housing market in anyway?
The answer unfortunately is yes, Trump could be partly to blame for the rising mortgage rates in Canada. "Bond yields are pushing up from their rock-bottom lows" said Laird. "This was largely created by the Trump election and some of the policies that he started to announce".
Higher bonds means higher borrowing rates for the bank and then passed on to the consumer. The "Trump Bump" means higher mortgage rates for Canadians. It has been recommended if your planning to purchase your first home in the next few months it has been advised that you get pre-approved for a mortgage before the rates go up.
For first time home buyers get pre-approved with Haupt Realty today!
Thanks for Reading Happy Monday!