Condos Vs. Houses In Edmonton: Which To Choose?
Posted by Mathew Haupt on Thursday, October 26, 2023 at 6:52:28 AM
By Mathew Haupt / October 26, 2023
Comment

The Pros and Cons of Living in a Condo vs. a House
"When choosing between living in a condo and a house, it is critical to consider the long-term effects."
The great and successful economy and attractive real estate market of Edmonton make investing in the city an attractive aspect for numerous investors. One critical decision typically comes up when you weigh your options before investing. And they come as: should we choose a classic house or a modern condominium? If you want to make a wise choice, talking about the special qualities and advantages of both choices is necessary. To assist you in making this important choice while breaking your search bar with "Edmonton Homes for Sale," let's explore the differences between condos and houses in Edmonton. To have a better understanding of these differences keep reading this blog till the end!
Edmonton Homes: The Charm of Space, Privacy, and Customization
Purchasing a home in Edmonton is a desirable option for people who value privacy, space, and the ability to design their ideal living place themselves. Families have plenty of space to expand and customize their homes to suit their particular tastes and lifestyles in houses. Houses frequently provide an unmatched sense of privacy and independence with their large yards, private drives, and the ability to design unique outdoor retreats. Prospective homeowners can locate the right home that exactly matches their concept for a dream home in one of Edmonton's numerous residential areas, which provide a variety of housing alternatives, from historic bungalows to modern architectural marvels. Along with all that a house offers not everyone in Edmonton can afford a house so they skip to the next option.
Convenience, amenities, and affordability are best bets of Edmonton condos
On the other hand, Edmonton's condos have a special attraction, especially for people looking for convenience, a lively neighborhood, and access to a wide range of shared amenities. Condos are frequently found in crowded urban areas, giving tenants quick access to a wide variety of entertainment, dining, and cultural opportunities in the center of the town. Condos promote a sense of community and enable a low-maintenance lifestyle with common amenities including fitness centers, pools, and public lounges. Furthermore, condos offer a great choice that blends comfort, style, and accessibility for anyone looking for a cost-effective entry point into Edmonton's real estate market without sacrificing location or convenience. So, a condo is mostly an all-in-one package for many people as it is affordable with so many benefits, unlike a home.
Financial Factors to Take into Account Including, Cost, Investment Potential, and Maintenance
The different factors that can affect your investment must be taken into account when weighing the financial aspects of choosing between condominiums and houses. Although houses often cost more upfront, they frequently provide greater potential for gain over time. Houses provide the chance for greater personalization and potential returns on investment due to the option to expand and customize the property, making them a desirable alternative for long-term investors. Condominiums, on the other hand, typically have fewer maintenance obligations and are frequently initially cheaper, making them a viable alternative for first-time homebuyers and those seeking a hassle-free living experience.
Lifestyle Factors: Community Dynamics and Preferences for Living
In Edmonton, a person's lifestyle preferences and neighborhood dynamics also play a vital role in deciding which type of housing is the best. A house might be the best option for families or individuals looking for a private, spacious setting with the ability to design a personalized hideaway. The residential areas located in Edmonton offer a calm and welcoming environment, giving locals the chance to develop a strong sense of community and belonging. On the other hand, for people drawn to the intensity of urban living, the bustling neighborhoods where contemporary condominiums are located offer a chance to fully immerse oneself in the city's rich cultural heritage and active social scene. Condominiums are mostly for people who are young, youthful, fun-loving, and outgoing.
Aligning your preferences with Edmonton's real estate market: Making the Informed Choice
The choice between purchasing a home or a condominium in Edmonton ultimately depends on how well your lifestyle preferences, financial needs, and long-term investment objectives match up with the market's wide range of options. Prospective investors can discover a complete selection of postings by using the phrase "Edmonton Homes For Sale," enabling them to look at a variety of possibilities that suit their particular needs and goals all across the market. To make sure that your investment in Edmonton's real estate market is a reflection of your unique preferences and objectives, consult with real estate experts, conduct in-depth research, and evaluate your priorities. This will help to set the stage for a satisfying and fulfilling homeownership experience.
Conclusion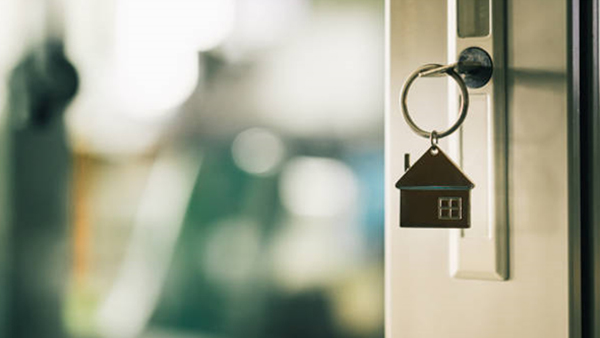 To conclude, in Edmonton deciding between a house and a condo depends on a variety of individualized, monetary, and lifestyle considerations. Whether it is the space and independence of a house or the convenience and community-focused lifestyle of a condominium, both alternatives have different advantages so make sure you focus on the aspects that prioritise your list before making any decision. If you are still confused about the right decision make sure to get in touch with some renowned real estate professionals in the city of Edmonton as it helps you conduct thorough research and an in-depth analysis of the market pertinent to your preferences. Hope this article was of help, for more details about the Edmonton Real Estate keep visiting our website. Happy Reading!