Basement Suites in Edmonton
Posted by Haupt Client Care on Tuesday, December 29, 2020 at 12:20 PM
By Haupt Client Care / December 29, 2020
Comment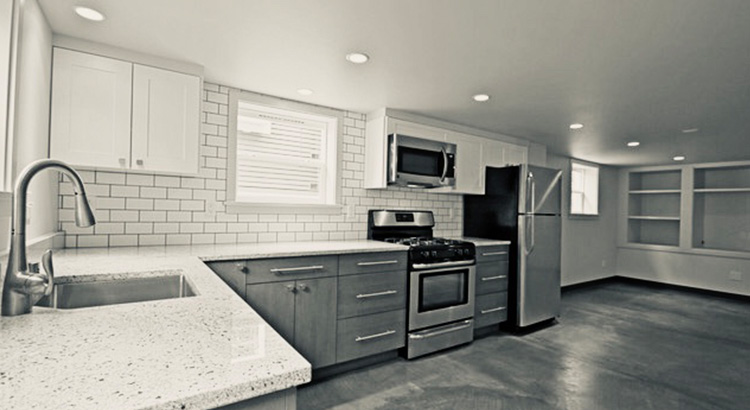 Are you in the market to buy your first home? Or maybe you're interested in an investment property? Well if you're looking into buying a property right now chances are you've come across more than one that advertise for a potential second income. Any home with a secondary suite whether it be a basement suite, garden suite, or garage suite represent a valuable source of rental income.So with that being said lets get down to the nitty gritty of why have a
secondary suite in your home will benefit you.These types of homes do command a premium on their sale price, but lenders tend to appraise the value of these homes higher, as will potential buyers. …. But how do you know the home you will soon purchase with the desired ability to generate a second income that won you over is actually a legal suite?

View our Curated List of Houses in Edmonton with Basement Suites
What is a Basement Suite?
Here are the facts on a legal suite straight from the experts at www.edmonton.ca —
A secondary suite is a separate dwelling inside a single detached house with separate cooking, sleeping and bathroom facilities. Secondary suites must have an entrance separate from the primary house, either from a common indoor landing or directly from the side or rear of the house. A secondary suite can be created through the conversion or development of a basement or other interior space. Duplexes, semi-detached houses, townhouses and apartments do not qualify for basement suites, garage suites, or garden suites.
I think its safe to say we all have a good idea of hat abasement suite is,
but what about a garage suite or a garden suite?
— Garage suites are located above or attached to the side or rear
of a detached garage which is
an accessory of a single detached home.
They will have there own (separate from the home)
cooking, sleeping, and bathroom facilities.
Garage suites will have an entrance from either a
common indoor landing or from the
exterior of the garage separate from the vehicle entrance.
— Garden suites are self-contained and a single-storey that is separate from the main single
detached house. It also will have separate cooking, sleeping and bathroom facilities.
Benefits of a Basement Suite
Secondary suites in Edmonton provide affordable rental homes and can be developed relatively quickly compared to other forms of rental housing. As well as being accommodating for someone in need of a rental home, the rent that homeowners collect from the suite helps pay their mortgage, making home ownership more affordable.
I know I know this all sounds like a pretty easy step to generating a second income for you in your home but wait…. its get better! Did you know that Canada Mortgage and Housing Corporation (CMHC) provides funding for the creation of secondary suites, under certain eligibility criteria through the Residential Rehabilitation Assistance Program (RRAP). Along with help from the Alberta Municipal Affairs – secondary building and fire codes to ensure that new suites meet the most current safety standards.
If all this sounds good to you and going ahead with a property with a secondary suite is now in your foreseen future let District Realty Solutions guide you through the process. Whether you want a new build with a suite you design your self or an existing property with an existing suite we can help you find the property that fits all your needs!