Are You A New Home or Pre-Owned Home Buyer
Posted by Haupt Client Care on Tuesday, December 29, 2020 at 1:02 PM
By Haupt Client Care / December 29, 2020
Comment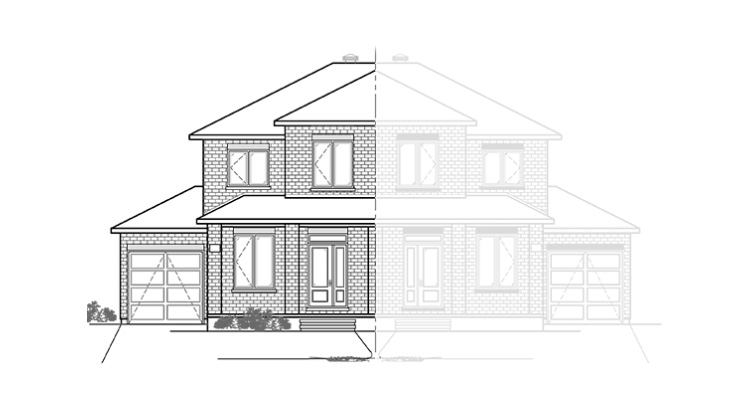 In the market of buying a new home?... but stuck on the question... should you buy a new home in an up and coming neighbourhood or buy a resale home in an established neighbourhood? The choice isn't always obvious or simple it is a decision on the lifestyle you desire. Do you like modern? or do you prefer a home with more architectural character? Are just two of the many questions you need to ask your self when making this decision.
Well that seems over whelming I know but to help you I have put together these simple questions that will guide you to a decision on whether buying new or buying preowned works for your lifestyle.
1. Which Location would you prefer?
Preowned Homes:
--> More access to public transit
--> Established Neighbourhoods
--> More access to stores, restaurants, and such within closer vicinity to you
New Homes:
--> Offers brand new roads and a new up and coming community
--> Usually found in inner suburbs (commuter towns an hour or two away from a metro downtown).
However, you can now find new-build homes in major urban centres where developers buy, tear
down and build new (often called an infill, check out our blog post on infills here)
--> Community amenities not as well developed as a older communities, typically nothing is within
walking distance for shops, restaurants, and such
2. How particular are you on the budget you have?
Preowned Homes:
--> On a square foot bases, preowned homes are usually cheaper
--> The price can be negotiable as long as their isn't multiple offers or a bidding war
New Homes:
--> Usually on a square foot basis new homes are more expensive
-->The price set by builders is usually non-negotiable, but you can negotiate the cost in the types of upgrades you desire
3. Have you thought about other possible costs associated with the purchase of your home?
Preowned Homes:
--> As time goes on you will spend more on maintenance with a preowned home
--> If you ever plan on remodelling your pre existing home you will need to take in to account not only the renovation costs, but the costs to bring your existing home up to current
building codes and specifications
New Homes:
--> New builds are already built to current building codes but you will be paying extra for anything over and above the basic models
--> You pay GST/HST on the final sale price of a new home
--> On the flip side though you won't have to pay as much yearly for maintenance and upkeep of the home due to it being new and having a warranty (just be sure you always read the fine print on the warranty guidelines and what it includes)
4. Character of older homes? or clean modern lines of new homes?
Preowned Homes:
--> Preowned homes often come full of charm and character usually including tree-lined streets and each house has unique curb appeal
--> Inside they are much the same you will find architectural detailing such as vaulted ceilings, built in cabinetry and unique colour pallets
New Homes:
--> often feature updated living spaces and clean modern lines
--> You often have to pay for architectural upgrades that you may already get with an existing home
--> moving into a new build while the community is still being built means you will be living in a construction zone for a while
Preowned Homes:
--> An advantage of a preowned home is that everything is negotiable and this is including the possession/move in date making a pre owned home more convenient if you have a specific move in date you require
New Homes:
--> Builders can offer some flexibility but it really depends on whether or not the builder can meet that construction schedule and sometimes delays can happen due to unforeseen matters
6. What type of people do you want living around you?
Preowned Homes:
--> Mature neighbourhoods where existing homes are found often have a mix of residents including young families, renters, elders, couples, or singles
New Homes:
--> New communities will often attract a more alike buyer group, the developer often has a specific buyer in mind whether it being urban professionals, starter homes for first time buyers or single family homes. They build for this group of buyers and most likely those will be the neighbours you end up with
Hopefully this list of 6 questions has weighed the pros and cons of buying new versus preowned and you have started to see which direction you'd like to proceed in. District Realty Solutions can help you find your pre existing dream home or help you build you new dream home, so let us help you with the path your mind has desired to take you!
Contact us today to get started!
As always thanks for reading and happy Friday!