Belgravia Edmonton Homes For Sale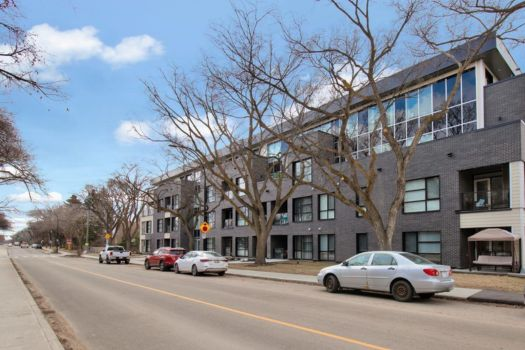 Belgravia offers a variety of housing options to suit all tastes and lifestyles. Whether you are looking for a single-family home or an exquisite condo, Belgravia has everything - from modern townhouses to luxurious bungalows and everything in between.
With its ideal location near the University of Alberta and the River Valley, homes for sale in Belgravia provide buyers with a variety of amenities, including easy access to the Mckernan LRT line and proximity to major roads such as the Whitemud & Groat Road.
If you're looking for a taste of upscale living, look no further than Belgravia. Residents can enjoy an array of stores, restaurants, and cafes in the area, including the newly opened Belgravia Hub.
To make searching for homes even easier, register for a free account to receive email alerts whenever new listings that match your specific criteria come on the market.
The Haupt Realty Team is here to assist you every step of the way. Our experienced and knowledgeable real estate agents are always happy to help you find the perfect home in beautiful Belgravia! Contact us today to discover more about homes for sale in this vibrant community.
Introducing Belgravia & its amenities
Belgravia is a residential neighborhood in the City of Edmonton, Alberta. It is bounded by 109th Street to the north, Saskatchewan Drive to the east, 107 Avenue to the south, and 121 Street to the west.
The community has many amenities, including green spaces, shopping areas, and education facilities. With excellent access to the University of Alberta and downtown Edmonton, Belgravia is a popular choice for families, professionals, and students.
The community offers many options in terms of housing types, from single-family homes, duplexes, and townhouses to apartment buildings. Plenty of Belgravia Edmonton homes are available at varied prices, ranging from average to luxury.
Belgravia has recently experienced increased active developments, focusing on modern amenities and facilities. Residents enjoy access to several recreational activities, such as biking, running, and even swimming, at the Belgravia Pool in the neighborhood.
Take a Closer Look at What's Available Now
Belgravia is a much sought-after community in Edmonton. Home buyers looking for homes for sale in this area can find a range of options, from newly built single-family homes to low-rise condominiums and other multi-family dwellings.
The Belgravia real estate market offers something for everyone. It's a great place to live for singles, couples, and families alike. Whether you're interested in a starter home or something larger, there are many attractive homes to choose from that fit any budget.
If you're looking for an affordable family home with many features, consider some Belgravia Edmonton homes for sale. Many of the homes in this area have large windows, modern kitchens, and plenty of living space. You can also find properties with backyard patios that are great for entertaining guests.
Advantages of Buying in Belgravia
Belgravia is a beautiful and vibrant neighborhood in southwest Edmonton. It has parks, green spaces, shopping and dining options, and great schools.
It also offers many advantages to potential home-buyers looking at Belgravia Edmonton homes for sale. Here are some benefits you can expect when buying a home in Belgravia.
High Quality of Life
Belgravia is known for its high quality of life, with many amenities and services available to residents. It's close to downtown Edmonton and offers many parks, playgrounds, shopping options, restaurants, bars, and other entertainment.
There are also many bike lanes and walking paths throughout the neighborhood, allowing residents to explore and stay active.
Excellent Schools
Belgravia is home to some of Edmonton's best schools, including Strathcona High School, Belgravia Elementary School, and St. Patrick Catholic School. These schools offer various educational opportunities for children of all ages.
Affordable Housing
Belgravia is one of the most affordable areas in Edmonton, making it a great place to find an affordable home.
Many Belgravia Edmonton homes for sale fit any budget. Whether you're looking for something large and luxurious or a cozy starter home, there's something for everyone in Belgravia.
Great Investment Potential
Belgravia is a great place to invest in real estate, as home values tend to remain stable, and appreciation can be expected over time. This makes it an attractive option for people looking to purchase a home as an investment.
Tips to Consider When Choosing the Right Home
When it comes to buying a new home, many factors need to be taken into consideration. Location, budget, lifestyle, and more must be thoughtfully considered to make the right choice. If you are looking at homes for sale in Belgravia, Edmonton, here are some tips to keep in mind:
Determine Your Budget:
Before beginning your search for a home, it is important to determine what your budget is. This will help you narrow down properties within your price range and help you avoid making costly mistakes.
Consider the Location:
Consider the property's proximity to local amenities, schools, work, and places of interest. Think about the type of neighborhood you want to live in.
Research Potential Maintenance Costs:
While purchasing a home can be exciting, it is important to remember that long-term maintenance costs are likely. Researching potential repair needs and estimated costs will help determine if the property fits you.
Check Out the Home:
Once you've narrowed your selection of homes for sale in Belgravia, Edmonton, it is important to physically visit each property.
Take time to explore the home and its surroundings, paying special attention to any potential issues that could be addressed before closing a deal.
Hire a Professional:
It is always wise to hire an experienced real estate professional who is familiar with the area and can help guide you through buying a home.
They can provide invaluable insight into everything from market trends to home inspections, making it easier for you to make the right decision.
FAQs
How do I find Belgravia Edmonton homes for sale?
Belgravia is an attractive and sought-after neighborhood in Edmonton, Alberta. There are various ways to search for Belgravia Edmonton homes for sale. Local real estate agents can also provide more personalized assistance to find the perfect home.
What can I expect when buying a home in Belgravia?
When you purchase a home in the Belgravia area of Edmonton, you can enjoy many amenities and attractions. The neighborhood is close to parks, schools, shopping centers, and other facilities. You will also appreciate the safe and welcoming community atmosphere that exists here.
Are there any other benefits of living in Belgravia?
In addition to a great location, many homes in the area feature modern designs and updated features. Belgravia is an excellent choice for those who want to live close to all the amenities Edmonton offers while still enjoying the comforts of home.
The Haupt Realty Team is here to help you find Belgravia Edmonton homes for sale. Our experienced real estate agents have the knowledge and expertise to help you make an informed decision when purchasing a home in the area. Contact us today to learn more about Belgravia Edmonton homes for sale!