Beaumont Homes For Sale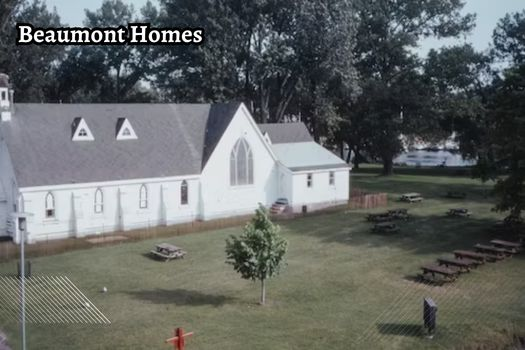 Beaumont homes for sale offer an idyllic setting and beautiful views of the rolling hills of Southwestern Alberta. Whether you want to build your dream home or invest in a vacation property, Beaumont has something for everyone. The city has no shortage of housing options, from single-family homes and condos to townhomes and duplexes. With its extensive trail system, parks, and playgrounds, Beaumont is an excellent place to raise a family or settle into retirement.
Beaumont's location offers quick access to major cities like Edmonton and Calgary while providing plenty of outdoor recreation opportunities. The local amenities make it easy to stay connected to the city, while Beaumont's natural beauty and peaceful atmosphere make it a desirable place to call home.
If you are ready to start exploring Beaumont homes for sale, contact one of our local real estate agents today! Our team is experienced in helping buyers find their ideal home or property in Beaumont and will happily answer any questions. We look forward to helping you find your perfect home in Beaumont.
With The Haupt Realty Team, finding the right home can be daunting. That's why our experienced professionals work hard to provide you with the best selection of Beaumont homes for sale. We are dedicated to providing personalized service and will work diligently to ensure your real estate experience is as stress-free as possible.
Beaumont Homes For Sale by Price
An Overview of the Beaumont, AB Housing Market
The market in Beaumont is currently seeing an increase in the number of homes for sale, which means more options for buyers. Home prices have been steady over the last year and are expected to continue to rise over the next few years. This is partly due to strong job growth, population growth, and increasing demand.
There are many options for those looking to buy a home in Beaumont. There's something for everyone, from historic homes in Downtown Beaumont to new construction in the suburbs. As an experienced real estate agent in the area, I can help you find the perfect home for your needs.
If you want to learn more about Beaumont homes for sale or want assistance finding the perfect home, contact me today. I can help answer any questions and start you on the homeownership path.
Exploring Different Types of Homes Available
When it comes to Beaumont homes for sale, you have options! From single-family dwellings to condo developments and more, plenty of different types of homes are available in the area. Single-family dwellings range from quaint bungalows to large two-story family homes.
Some offer open floor plans with modern amenities, while others provide quaint touches like wood-burning fireplaces. Whatever your style and budget, you will find the perfect home for sale in Beaumont.
If condo living is more your speed, plenty of options are available. From spacious one-bedroom units to luxurious multi-level residences with stunning views, Beaumont has something for everyone.
Whether you're a first-time homeowner looking for an affordable starter home or an experienced investor scouring the market for a great investment, Beaumont homes for sale will surely have something to fit your needs.
With its friendly community atmosphere, convenient location, and various housing options, Beaumont is the perfect place to call home.
Tips for Finding the Perfect Home in Beaumont
Finding the perfect home in Beaumont doesn't have to be a difficult process. You can easily find the perfect propertieswith just a few tips. Here are some of the best tips for finding homes for sale in Beaumont:
1. Set Your Budget
Before looking at homes for sale in Beaumont, it's important to set a budget to know what you can afford. This will help narrow your search and save time by only looking at homes within your budget.
2. Research Schools
If you have children or are planning on starting a family, researching schools is essential when looking for homes for sale in Beaumont. Take some time to look at the local schools and their ratings, and consider any additional services you may need, such as daycare or afterschool programs.
3. Consider Commuting
If you plan on commuting to work or school, it's important to consider how long it will take you to get there. Look for homes that are close to public transportation, as well as ones that have easy access to major highways or roads.
4. Location
Be sure to consider the location of potential homes when searching for Beaumont homes for sale. Think about how far away it is from parks, libraries, shopping centers, and other amenities you may need.
5. Get Professional Help
Working with a real estate agent can make finding Beaumont homes for sale much easier and less stressful. An experienced agent has in-depth knowledge of local markets, neighborhoods, and amenities, which will help you find the perfect home quickly and easily.
Understanding the Benefits and Costs of Owning a Home in Beaumont
Buying a home in Beaumont can be an excellent investment, but it's important to understand what you're getting into. There are many benefits and costs associated with owning a home in this vibrant city, and understanding them can help you make a well-informed decision about whether or not buying is the right move for you.
One of the biggest benefits of owning a home in Beaumont is its low cost of living. Homes in Beaumont are significantly more affordable than their counterparts. This makes it ideal for first-time home buyers or those looking to move up without breaking the bank. Additionally, Beaumont's cost of living is lower than the national average, making it a great place to settle down and start a family.
Things to Consider Before Moving into a Home in Beaumont
Whether you're a first-time home buyer or an experienced real estate investor, there are certain things to consider before moving into a house in Beaumont. The first is location. Where exactly do you want to live? Are you looking for a neighborhood with great schools and parks nearby? Do you prefer a rural setting away from the hustle and bustle of the city? Researching different areas will help you narrow down your search.
The Mathew Haupt Team specialize in helping buyers find the perfect Beaumont homes for sale. Our experienced agents will help you identify you're interested and find a home that matches them. We are committed to providing the best customer service and resources so you can make an informed decision when buying a home. Contact us today for more information about Beaumont homes for sale.