Aspen Gardens Homes for Sale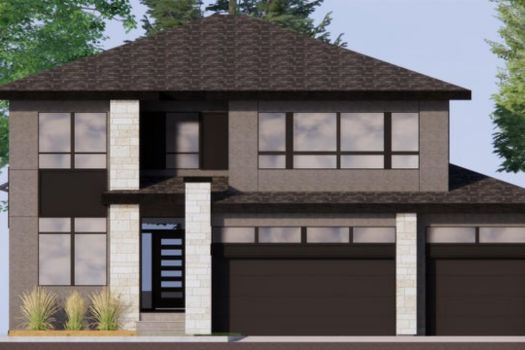 Aspen Gardens, AB, is a beautiful city just west of downtown. It has all the charm and convenience of living in a larger metropolitan area with its wide variety of amenities, yet still offers some peace away from the hustle and bustle of the big city.
With its rich history, vibrant culture, great schools, and a variety of shopping, dining, entertainment, and recreational activities nearby, it is no wonder why so many people love living in Aspen Gardens.
Looking to buy or sell a home in this beautiful city? Look no further than the listings below for homes for sale in Aspen Gardens. Whether you're looking for something close to downtown or close to the nearby parks, you'll find what you're looking for here.
The Haupt Realty Team is proud to offer exclusive access to the newest Aspen Gardens homes for sale. Our experienced realtors are well-versed in the area and can help you find your dream home, no matter where it may be. Contact us today and let us help you start your journey towards homeownership!
Introducing Aspen Gardens, a gated community of luxurious custom homes
Aspen Gardens offers the perfect setting for living your dream life in a secure and private atmosphere. Our homes have high-end features and amenities, such as natural stone countertops, hardwood floors, and upgraded appliances.
The community is surrounded by lush landscaping and mature trees that create a peaceful ambiance throughout the neighborhood. Aspen Gardens will surely please you whether you are looking for a new home or browsing the area.
Our homes for sale range in price from the low $400,000s to well over 1 million dollars. We have various floor plans available that offer single-family homes and townhome dominions. With such a wide selection, you will surely find something that fits your lifestyle and budget.
We invite you to visit Aspen Gardens and experience what makes it the perfect place to call home. Our helpful staff is always available to answer any questions about our homes for sale in the community. See why Aspen Gardens is the premier destination for luxury living.
What sets Aspen Gardens apart from other neighborhoods
Aspen Gardens is a charming neighborhood located in the heart of South Denver. It offers a unique combination of properties ranging from single-family homes to townhomes and condos, making it an ideal location for those looking for a convenient lifestyle. The area provides access to excellent schools, parks, and recreation areas while preserving its small-town charm.
What truly sets Aspen Gardens apart from other neighborhoods is its abundance of homes for sale. From contemporary and luxury homes to older houses built in the 70s, there is something here to fit every budget and style. Prices vary widely, so finding a place that fits your needs is easy. The area also features some of the city's most desirable real estate, so you can rest assured that your investment is sound.
The community is friendly and welcoming, with a rich culture and plenty of activities to keep residents busy. Aspen Gardens has something for everyone, from recreation centers and bike paths to festivals and farmers' markets. The neighborhood also offers excellent dining and shopping options, with various restaurants, boutiques, and art galleries.
Easy access to top-rated schools and amenities
When searching for Aspen Gardens homes for sale, it's important to consider the area's schools and amenities. Luckily, this neighborhood offers easy access to some of the highest-rated schools in South Carolina. Parents can rest assured that their children will receive a quality education in one of the top-notch nearby schools.
Residents can also conveniently access various neighborhood shopping, dining, and entertainment options. Aspen Gardens has it all if you want an outdoor activity or a bite to eat with friends.
Outdoor recreation opportunities in the area
Aspen Gardens homes for sale offer a plethora of outdoor recreation opportunities. Located in the Central Rockies, residents can access world-class skiing, hiking, fishing, white water rafting, and much more. The area has picturesque mountain views and stunning alpine lakes perfect for an afternoon picnic or stroll.
For those looking for a little more action, there are plenty of trails and mountain biking tracks to explore. With the nearby ski resorts and sledding hills, winter sports enthusiasts can enjoy the snow-capped peaks all year round. No matter what type of outdoor activity you're interested in, Aspen Gardens has something for everyone.
Additionally, the area has several golf courses, country clubs, and parks for residents to utilize. For those looking for a more relaxed activity, there are plenty of galleries, museums, and theaters with entertainment options for all ages. Whether you're looking for a serene escape or an action-packed adventure, Aspen Gardens homes for sale provide residents with easy access to all the area has to offer.
With so many outdoor recreation opportunities, Aspen Gardens is the perfect place for those looking to get away from it all and enjoy nature at its finest. Whether looking for a forever home or a weekend escape, Aspen Gardens homes for sale provide an ideal place to relax and unwind. Start your search today and find the perfect home in this beautiful mountain community.
The variety of home styles available
You won't be disappointed if you're looking for Aspen Gardens homes for sale. With a range of housing types and sizes available, there is something to suit everyone in this desirable area. From cozy bungalows and townhomes to luxurious family estates, the selection of residences offers something for every taste and budget. Whether it's a classic ranch-style home or a modern, multi-level property with cutting-edge design, you'll surely find the perfect fit in Aspen Gardens.
The variety of amenities and activities
Aspen Gardens is an ideal location for anyone looking to enjoy the benefits of city living, with the peace of mind from living in a small, tight-knit community. Homeowners enjoy access to an array of recreational activities and amenities.
The area is close to several parks, movie theaters, restaurants, shopping centers, and more. Residents can also take advantage of nearby golf courses, swimming pools, and fitness centers for staying active and having fun.
Advantages of living in a gated community
Suppose you're looking for added security in homes within a gated community. The extra layer of protection p, if you're looking for added security and peace of mind, provides residents with an additional sense of safety and privacy. Plus, many of the properties in these communities often feature upscale features such as top-of-the-line appliances, top-tier finishes, and spectacular views.
No matter your housing needs, you can find the perfect home in Aspen Gardens. With a wide range of homes for sale, finding something that meets your lifestyle and budget is easy. So why wait? Start exploring your options today!