Allendale Edmonton Homes For Sale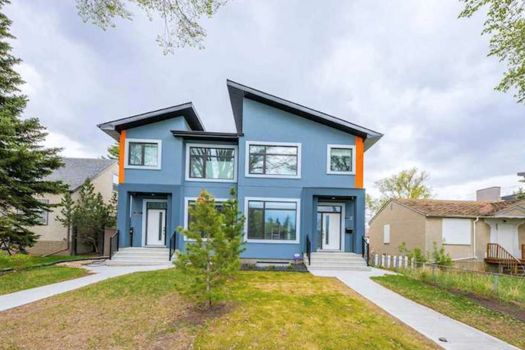 Real estate in Allendale offers a variety of homes and other residential properties, from character bungalows to modern duplexes. Whether you are looking for a cozy starter home or a luxurious family residence, Allendale has something to offer all buyers.
The area is known for its friendly people and quiet streetscapes, making it the perfect place for families and young professionals.
If you're searching for Allendale Edmonton homes for sale, browse our real estate listings. Whether it's a detached house or a condominium, we are here to help you find the perfect place to call home in Allendale, Edmonton.
If you have any questions about this neighborhood, please contact us. We're here to help you make the right decision.
The Haupt Realty Team is a trusted and experienced real estate agent helping buyers find their ideal homes.
We are dedicated to making your home-buying experience stress-free and enjoyable. Contact us today to find the perfect Allendale, Edmonton home for you and your family!
Overview of Allendale Edmonton homes for sale
Allendale is a quaint, family-oriented neighborhood in the heart of Edmonton. With easy access to downtown and plenty of green spaces to explore, it's no wonder Allendale is one of the most sought-after neighborhoods in the city. Whether looking for a single-family home or an apartment, Allendale has something for everyone.
When it comes to Allendale Edmonton homes for sale, there are plenty of options. The neighborhood has charming bungalows, traditional single-family homes, and more modern apartment complexes and condos. Prices vary depending on size and location, but you can find great deals if you know where to look.
Benefits of living in the Allendale neighborhood
1. Easy Access to Downtown:
The Allendale neighborhood is conveniently located in the heart of Edmonton, making it easy to drive downtown or take public transportation.
2. Family Friendly:
Allendale is a family-friendly neighborhood with plenty of green space, parks, and trails for kids to explore.
3. Growing Community:
The Allendale community continues growing, adding new businesses and services as it revitalizes.
4. Diverse Population:
Allendale has become an increasingly diverse neighborhood with harmonized cultures and communities.
5. Variety of Homes:
You'll find a wide range of homes for sale in Allendale, Edmonton, from condos to single-family dwellings to luxury homes.
6. Great Shopping:
There is plenty of shopping opportunities in Allendale, with numerous malls, stores, and boutiques in the area.
7. Easy Commute:
With great public transport links and access to major highways, commuting from Allendale is easy and convenient.
8. Great Schools:
The area is served by several good schools for all ages, making it ideal for families with kids or those looking to buy their first homes.
Different types of housing available and their features
Regarding Allendale Edmonton Homes For Sale, many different housing types are available for potential buyers. Single-family homes, townhomes, condos, and duplexes are all common options in this area.
Allendale single-family homes come in various styles, including bungalows, two-story homes, and split-level designs. These homes typically feature spacious yards, large windows, and comfortable living areas.
Many single-family homes in Allendale also have features like central air conditioning, fireplaces, stainless steel appliances, and attached garages.
Allendale, Edmonton, also has a selection of townhomes for sale. These properties typically feature two or three stories and have exterior elements like brick siding and landscaped gardens.
Townhomes usually have amenities like attached garages and private balconies; some offer shared recreation facilities.
If a home buyer is looking for something more low-maintenance, they may consider one of the condos or duplexes in Allendale.
Condos typically include a fitness center, pool, and rooftop terrace. Duplexes offer buyers the advantage of having two separate living spaces with lower taxes and maintenance costs than owning a single-family home.
Tips for purchasing a home in Allendale Edmonton
1. Plan - Before looking for a home in Allendale, Edmonton, it is important to plan out what type of property you are interested in and how much you want to spend. Knowing your budget and preferences will help narrow the search process and make finding the perfect home for your needs easier.
2. Get pre-approved - Getting pre-approved for a loan is an important step in home-buying. It lets you know how much you can afford, making finding a property within your budget easier.
3. Research the area - Take some time to research Allendale and Edmonton and get to know the neighborhoods. It's important to understand the different amenities, services, and attractions available in the area. This will help you decide if it is right for you and ensure you find a property in an area that suits your lifestyle needs.
4. Work with a realtor - Working with a realtor can be extremely beneficial when purchasing a home in Allendale, Edmonton. A realtor can help you find the perfect property that meets your needs and can provide valuable insight into current market conditions and trends.
5. Be flexible - If you're set on finding a home in Allendale, Edmonton, be prepared to be flexible with your search criteria.
Being flexible on size, location, and style can open up more options and possibly even lead to great deals if you are willing to compromise.
FAQs
Are there amenities nearby?
Allendale is conveniently located close to a wide variety of amenities. Shopping, restaurants, and other services are within walking distance for those living there. Several parks, recreational centers, and other outdoor activities are also nearby.
What types of homes are available in Allendale?
There are a variety of homes for sale in Allendale, Edmonton. From cozy bungalows to two-story homes, there is something for everyone. Also, the area's condos and townhomes are available to meet any budget or lifestyle.
What is the average price of Allendale Edmonton homes for sale?
The prices of homes for sale in Allendale, Edmonton, vary greatly depending on size, location, and amenities.
Generally, homes start in the mid $400K range and increase. Prices may also depend on the current market conditions and other factors.
The Haupt Realty Team is here to help you find the perfect Allendale, Edmonton home for sale. Get in touch with us today to start your search. We are committed to helping you find the perfect place to call home.