Alberta Beach Homes For Sale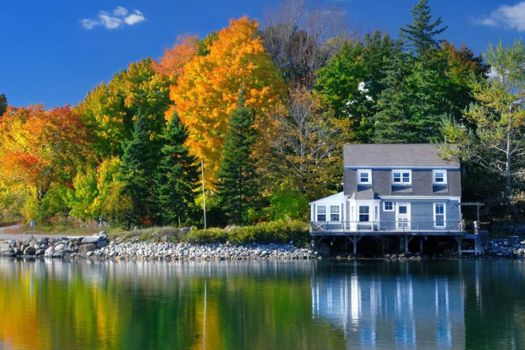 Alberta Beach is the perfect place to call home if you're looking for a vacation spot or retirement oasis. With its sandy shores and beautiful views, it's no wonder this community is gaining popularity with those seeking an idyllic lifestyle. Plenty of Alberta Beach homes are for sale, whether you're looking for a cabin near the lake or a comfortable family home.
When searching for a home in Alberta Beach, you'll find many options to fit your lifestyle and budget. There are many listings, from luxury lakefront cabins to cozy family homes. Some properties come with generous lots and waterfront views, while others offer complete privacy in the middle of the woods. With various options, explore all the possibilities to find your dream home.
The Haupt Realty Team is here to help you navigate Alberta Beach's real estate market. They can quickly and efficiently find your perfect home with their expertise. Whether it's a cottage on the lake or a secluded cabin in the woods, they will work hard to locate your dream property at an affordable price. They understand that no two clients are alike and will work with you to provide tailored services that meet your needs.
Alberta Beach Homes For Sale by Price
Overview of Alberta Beach Homes & Benefits
Alberta Beach homes for sale are in high demand, as this small town offers a unique experience that cannot be found anywhere else. Located on the western shore of Lac Ste. Anne, Alberta Beach is known for its stunning scenery and relaxed lifestyle. With breathtaking views of the lake, mountain ranges, and rolling hillsides, it is no wonder why so many people are eager to purchase a home in this beautiful area.
There are numerous benefits to owning a home in Alberta Beach. The town offers its residents abundant outdoor activities, such as boating, fishing, hiking, and plenty of shopping opportunities. In addition to the natural beauty that surrounds Alberta Beach, there is also a rich culture, with numerous museums, galleries, and other attractions.
Explore Different Types of Homes Available
Alberta Beach has a variety of different types of homes that are available for sale. Whether you're looking for a starter home, an executive property, or a cottage by the lake, Alberta Beach has something for everyone.
The single-family homes range from small starter homes perfect for couples and young families to spacious luxury homes with all the bells and whistles. There are also a variety of multi-family homes, including duplexes, triplexes, apartment complexes, and more.
Tips on Finding the Right Home For You
Are you looking for Alberta Beach homes for sale? If yes, then you've come to the right place! Buying a home is one of the most important investments you'll ever make, and finding the perfect property in the area that meets your needs is important. Here are some tips to help you get the most out of your search for Alberta Beach homes for sale:
1. Make a Wish List
Before looking at homes, take some time to create a list of what you're looking for in a home. Include all must-have features and amenities and any preferences or priorities you may have. This will help you narrow your search and ensure you're looking for the right home for you.
2. Research Alberta Beach
Take some time to learn about the area around Alberta Beach. What types of homes are available? How close is it to schools, shopping centers, and other amenities? Knowing the lifestyle the area can offer you will help you make the right decision.
3. Get Professional Help
Working with a real estate agent or broker can be extremely helpful when searching for homes for sale in Alberta Beach. They have local knowledge, experience, and resources to ensure you get the best value for your money when finding the perfect property.
4. Visit the Home
Before deciding, take the time to visit the property in person. It's important to get a for the home and see if it's what you envisioned.
Learn About Local Amenities & Community Involvement Opportunities
Buying a home in Alberta Beach will make you part of an active, engaged community. The town offers a range of amenities, from recreational activities to shopping and dining opportunities for locals and visitors alike.
With its strong sense of local pride, Alberta Beach provides plenty of ways to get involved in the community, from volunteer work and civic organizations to summer festivals and other events. Whatever your interests are, you can find a place to get involved in Alberta Beach!
If you're searching for homes for sale in Alberta Beach, a wide range of property options are available. From waterfront locations and luxury estates to cozy cottages and affordable starter homes, you'll be able to find a place that meets your needs and budget. With its proximity to Edmonton, Alberta Beach offers the perfect combination of rural living with easy access to the city.
Financing Options and Moving Resources
If you want to purchase one of the Alberta Beach homes for sale, several financing options are available to make your dream home a reality. Mortgages and private loans can be arranged through local banks or credit unions; mortgage brokers may also be consulted to help secure the best possible loan terms.
When it comes to moving your belongings into an Alberta Beach home, there are plenty of local service providers who can help. Moving companies, storage facilities, and professional organizing services are just a few of the resources available in the area.
No matter which Alberta Beach home you choose, local resources can help make the buying or selling process stress-free. With a bit of research and planning, your transition will be smooth!
What To Expect During The Home Buying Process in Alberta Beach
When it comes to buying a home in Alberta Beach, there are key steps you should be aware of. Below we outline the typical process for purchasing a home in this area:
1. Financing: If you don't already have your financing set up, the first step is to get pre-approved for a mortgage. This tells you how much of a home you can afford and give you an edge when making offers.
2. Agents: Working with a real estate agent or broker familiar with Alberta Beach homes for sale and the local market is key to finding your ideal home. They'll be able to provide insights into neighborhoods, amenities, schools, and more.
3. Viewing: Once you have a list of potential homes to consider in Alberta Beach, it's time to hit the streets and start viewing them. This will help you understand which home is right for you and your family.
4. Negotiations: After selecting the home you want to purchase, it's time for negotiations. These can be done directly with the seller or a real estate agent. This process will determine the final price and other key aspects of the deal, such as closing dates, inspection periods, etc.
5. Closing: You must close the deal once all details have been agreed upon. This involves signing legal documents, making a down payment, and paying closing costs.
The Haupt Realty Team is here to help guide you through the home-buying process in Alberta Beach. We will provide relevant information about the local market, help you find the perfect home, and ensure everything is handled before closing. Contact us today for more information!